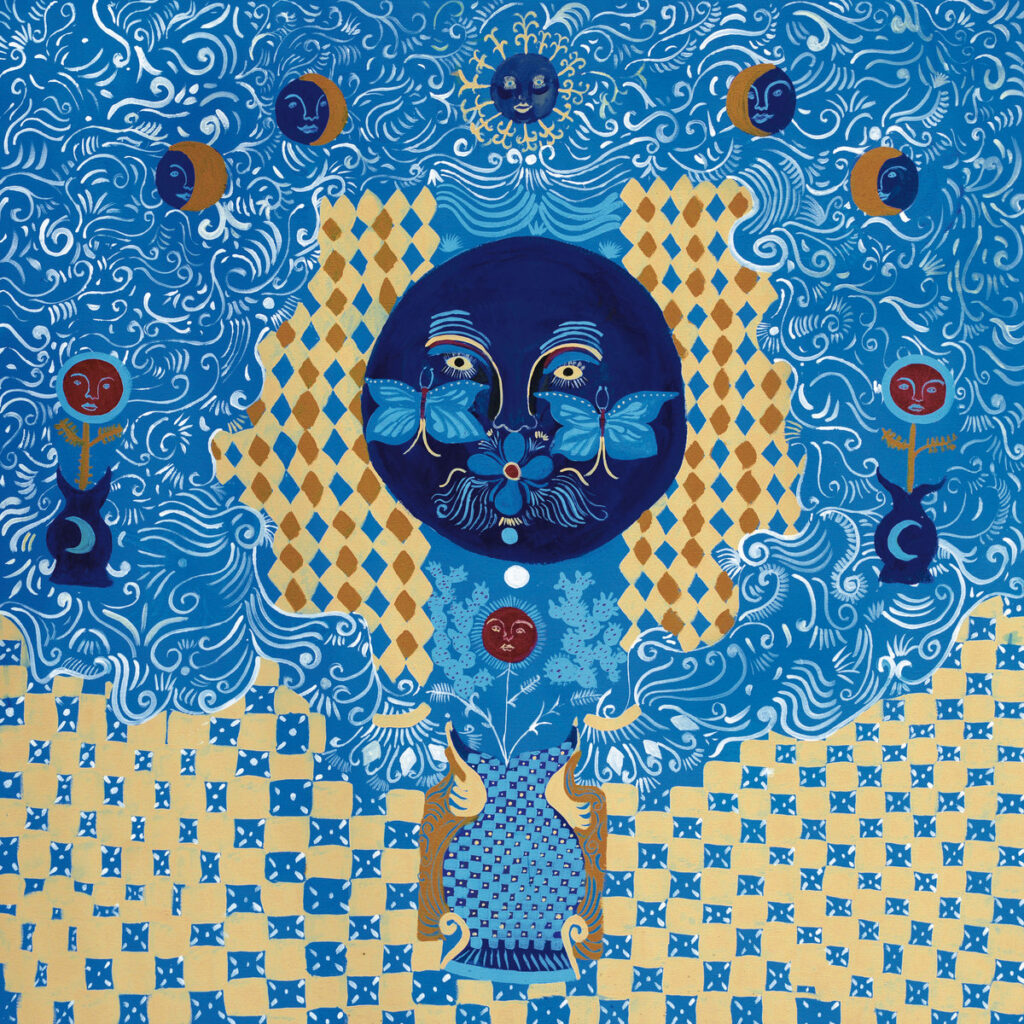 A month before releasing her new album, Monarch Season, Jennifer Castle covered "DL4," a song by her fellow countryman Beverly-Glenn Copeland. Often wordless and electronic in their conception, Copeland's songs convey a sense of spiritual connectivity. But rather than plug in a synthesizer or boot up the computer, Castle approached the song the same way she approached her own album, with just an acoustic guitar and harmonica in her own kitchen.
The feeling of universal oneness that illuminates Copeland's work shines like a floodlight through Castle's as well. "I had forgotten, somehow, that moonlight is the reflection of sunlight," Castle says of her sixth album, a set of songs that remind us that nothing is unconnected. Our existence is part of a larger existence. We reflect others' light just as they reflect ours.
Monarch Season is wistful and cozy; Castle's quavering vocals swooning and breezy in moonlit seaside serenades. Having employed a full band on her 2018 country-soul masterstroke, Angels of Death, here she offers what could be considered her first true "solo album." But as she confesses to herself on the record: "I'll never walk alone," and Monarch Season indeed feels accompanied by the sounds of nature, room tone, and—as is often the case with Castle—the omnipresence of the moon overhead. On Angels of Death, Castle credited it as a member of the band. Here, it exists in many forms: a light, a mystery, and a muse. The moon, for Castle, is a performer and an audience alike.
What's more, in spite of the sparse and aforementioned instruments heard here, this isn't a "folk" record. Like Dylan or Young before here, Castle draws on a deep wellspring of sounds, combining traditions and song forms to create devotional music. Though the record features traditional moments—see "Veins," a sort of spiritual protest ballad about mortality, justice, and reforms that come too slow—Castle is too restless to be slotted into the Americana category. Her guitar ramblings throughout Monarch Season become warped, a little bit Sandy Bull'd on the album's opening instrumental, "Theory Rest," radiating in a dance of spiritual blues and the earthly sounds of Lake Erie. On "Purple Highway," a solemn, echo-chamber of ivory-keyed heartbreak, she hints at R&B, a direction we've seen her flirt with before and with the chamber pop outfit Badge Époque Ensemble.
In an interview with Kreative Kontrol's Vish Khanna, Castle said that writing these songs required letting go of her ambition to "be heady or outsmart some concept." While she succeeded in her aim to "write messages to the future" on her last record, reveling in wordplay, she does seem more in the moment on Monarch Season; the songs drifting like impressionist landscapes. On "NYC," she blearily recalls a rainy day in the metropolis where "We were all soaking wet/A lot of people were late that day, I bet." The tone has a refreshing beatnik matter-of-factness to it, but Castle is a poet always at heart and even her simple, sentimental line, "I didn't want to look to find you gone," feels revelatory.
Perhaps that's Castle's finest skill, her ability to pinpoint the luminous in the everyday. On "I'll Never Walk Alone," the record's most mesmerizing moment, you can practically hear her crack a wry smile as she sings with graceful awe:
"And I birthed from the mouth of a cave
And I walked to the front of the stage
And on the stage I put out
My new plays
I laboured all night for them
Laboured all day"
You can hear her delight in the togetherness of it all. She sings "And when the moon is crescent I swing /When the moon is half, I laugh at everything" with such playful and soulful swagger, so content to be in concert with it all.
It's only fitting that the title track to Monarch Season, where Castle can "see the wings in everything," butterflies abounding, would follow this moment. Her only wish is that she could be set across the wind as well, perhaps having forgotten for a moment that it already carries her in silent and profound tenderness. | c depasquale
Aquarium Drunkard is powered by its patrons. Keep the servers humming and help us continue doing it by pledging your support via our Patreon page. For heads, by heads.