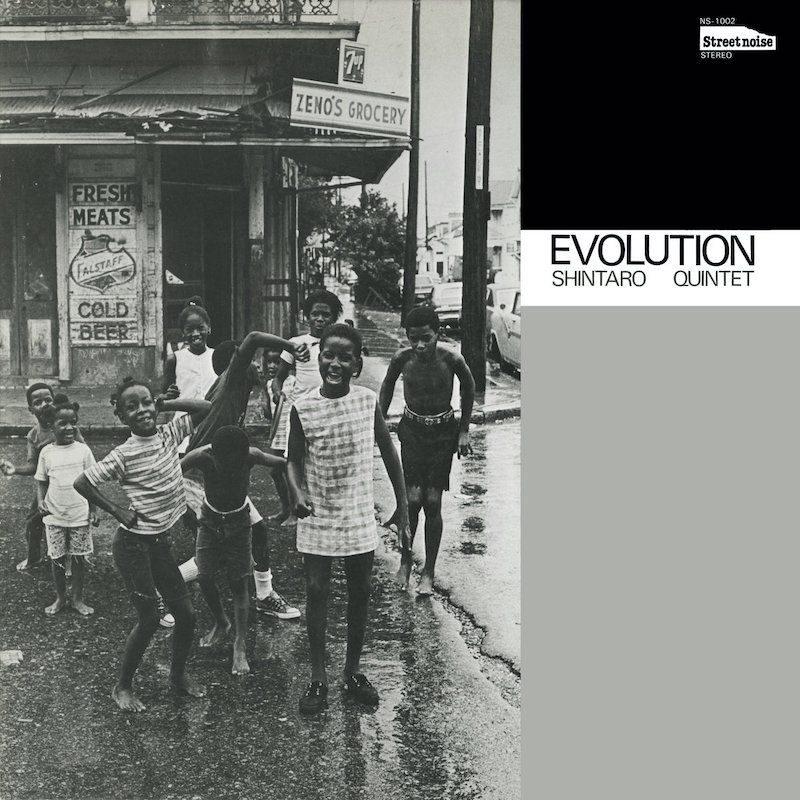 New year, new sounds. It's 2021, and the London based label BBE continues with its ongoing reissue series focusing on archival Japanese jazz. The project, dubbed "J Jazz," is helmed/curated by Tony Higgins and Mike Peden—the pair who compiled the most recent entry of our own Abstract Truths series last year (you can–and should–dig into their mix, here).
Out later this month, Higgins and Peden's seventh installment in the series highlights the Shintaro Quintet's lp, Evolution—an album originally released in 1984 via the independent label Streetnoise Records. A modal affair led by bassist Shintaro Nakamura, the session was cut in New York City and comprised of a Japanese-American band featuring pianist Jeff Jenkins, trumpet player Shunzo Ohno, saxophonist Bob Kenmotsu, and drummer Fukushi Tainaka. 
Aquarium Drunkard is powered by its patrons. Keep the servers humming, snag some exclusives, and help us continue doing it by pledging your support via our Patreon page. For heads, by heads.