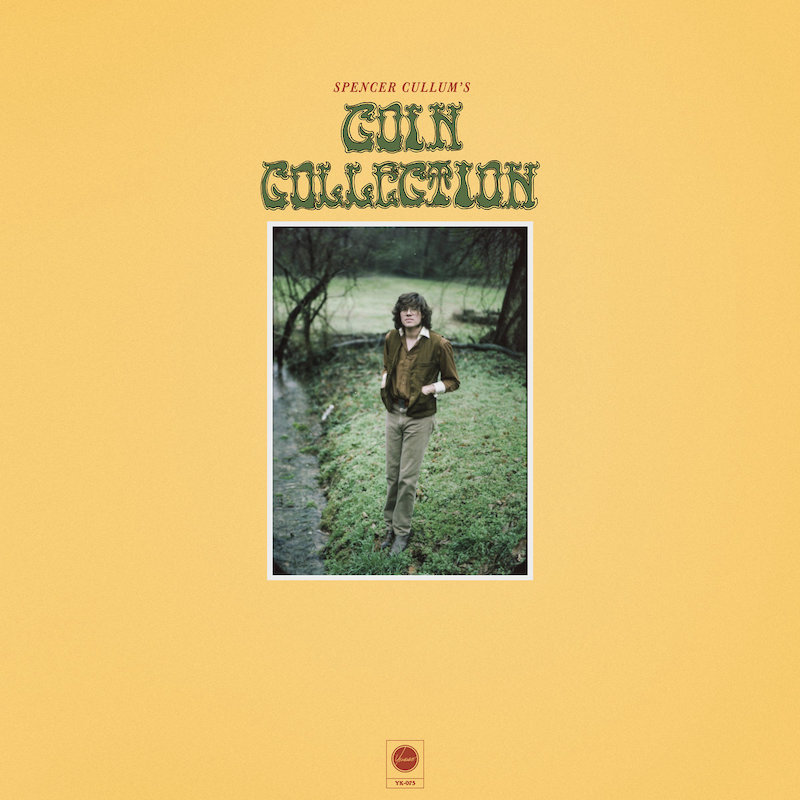 With Spencer Cullum's Coin Collection, the Nashville musician did not set out to simply craft a solo debut in the "singer/songwriter" mold. Originally hailing from Essex in southeast England, Cullum intended to bring musicians together and strongly invoke the spirit of influences such as the loose knit Canterbury music scene, as well as local institutions like London's famed UFO Club. These leanings were not only sentiments that were Cullum's own, but a collective ethos that he observed among many of his fellow musicians and collaborators around the Music City. Fully realized concept in mind, the Coin Collection band was put together: among the collection of musicians on the record are Erin Rae, Caitlin Rose, James Wallace (Skyway Man), Andrew Combs, Mayon Hanania, Luke Reynolds, Annie Williams and a whole host of other unique players.
Cullum's interest in the pedal steel guitar began with an infatuation of Jerry Garcia and Pete Drake's playing on George Harrison's All Things Must Pass. While past efforts including a multitude of studio work revolved around Nashville's country music epicenter (and his own instrumental duo Steelism), the sounds of Coin Collection breathe like a pastoral breath of fresh air. The record's overriding sonics are reminiscent of the overall nucleus of '70s UK folk/prog music. With lyrics earnestly grappling with the harsh realities of aging, "Tombre En Morceaux" effortlessly invokes the signature psychedelic jazz sound of early Soft Machine and Caravan. Baroque, somber folk tracks such as "Imminent Shadow" showcase Cullum's strength as lead vocalist, as well as the record's signature, timeless harmonizing. Taking a swift left turn is the eight-minute instrumental "Dieterich Buxtehude", a krautrock jam with a slow burning, signature motorik beat. It would be tempting to describe this record as one that wears its influences on its sleeve, but that would be too easy. The record's concept is maliciously realized by the creator, and beautifully executed by the songwriting and sharp, ensemble cast of musicians. | m neeley
For heads, by heads. Aquarium Drunkard is powered by its patrons. Keep the servers humming and help us continue doing it by pledging your support via our Patreon page.