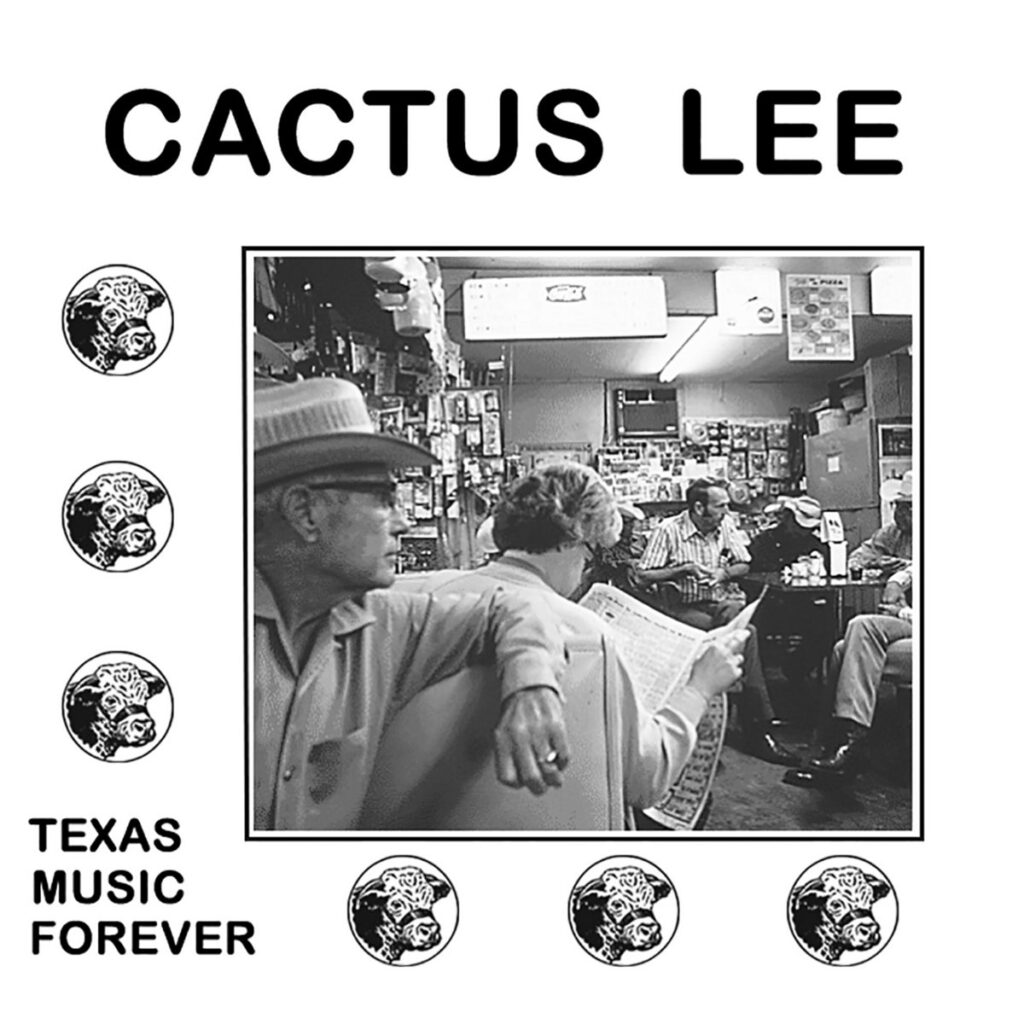 Austin's Cactus Lee and Cincinnati-based animator Mark Neeley saddle up and ride worn-out cowboy movie archetypes into new territory in the video for "Locked Up In Lockhart," a single off of Cactus Lee's recently released Texas Music Forever.
The fevered animation hits so many familiar scenes and characters so quickly it is like watching an entire Western in fast forward. Neeley's distinctively uncluttered style, which viewers might recognize from past episodes of the Aquarium Drunkard Picture Show, is brimming with inventive sight gags and impressive narrative depth. Your eyes and brain race to process the whirlwind plot. Just as Cactus Lee does throughout the new album, Neeley wrings brilliance out of the simplest and straightest of lines.
Cactus Lee, for those unfamiliar, do indeed play Texas Music. And judging from the consistency of the four studio albums they've released over the past twenty months, they'll be playing it Forever. But even "Texas Music" might be too broad a descriptor. This is very particularly Austin music, of the country-but-not-quite-honky-tonk variety, with a couple ringers (Katie Shore and Dennis Ludiker from Austin institution Asleep at the Wheel) brought along for good measure. The band's best songs recall Blaze Foley in their clarity. There aren't many Austinites left that could point you toward Taylor Slough or could tell you which 45 you're most likely to hear on the jukebox when you walk into the Dry Creek Café for some mid-afternoon drinking, but songwriter Kevin Dehan is as comfortable exploring a bygone Texas with empathetic specificity as he is wandering toward the geographic and existential unknowns that stretch out in front of our heroic cowboy in Neeley's video. You're either locked up in Lockhart, or, as Dehan sings on standout "Feeling Light," you're "moving across the land / in your own time." | w furgeson
Pssst. Dig this flavor of culture reportage? If so, support us through Patreon. Help us continue to produce mixtapes, podcasts, radio shows, a/v joints, interviews, features, and much more.