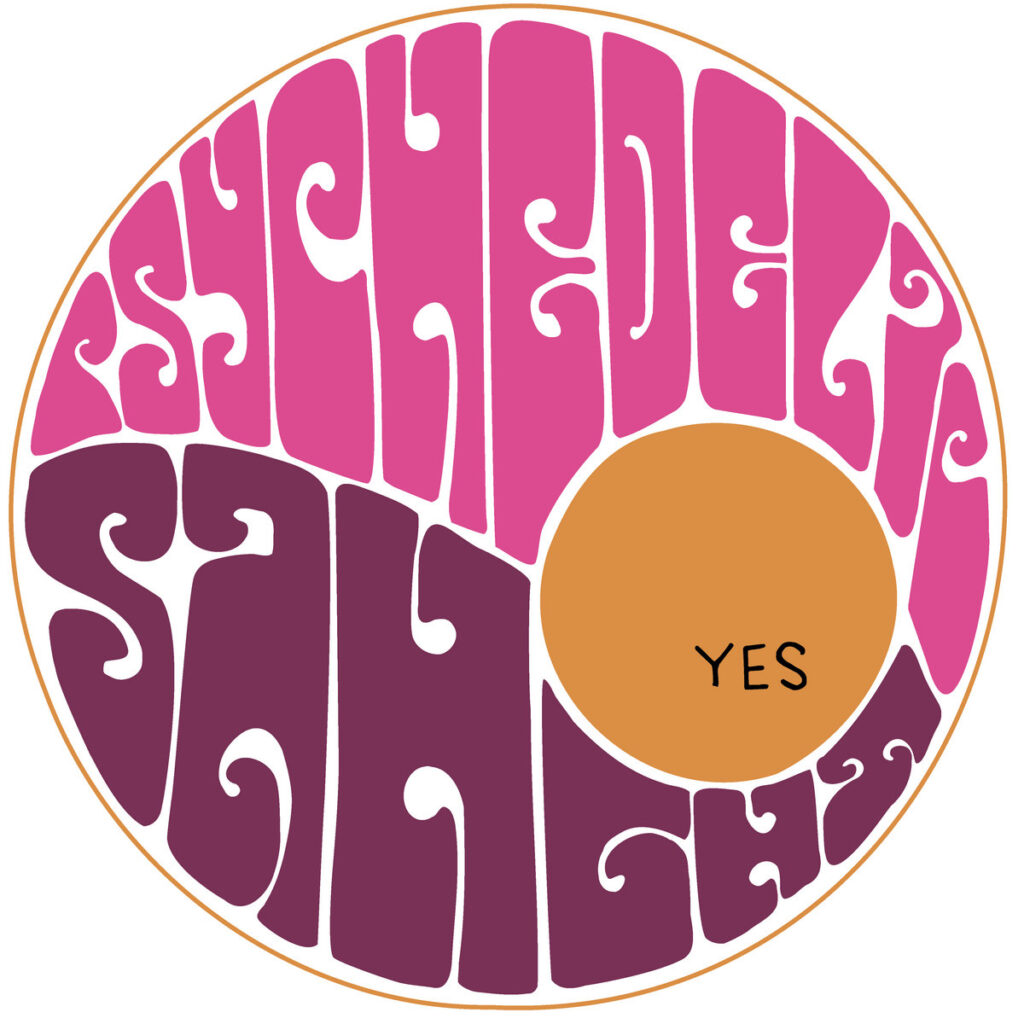 We live in an age of spiritual blindness. The dharma bull limps on one leg, truth rings like a broken bell. We're in the Kali Yuga, the fourth and last epoch before the whole samsaric shitstorm burns. Feels like it's time to grab yoga mats and scented candles and go deep underground. Turn on, tune in, bliss out. But no, sisters and brothers. Like the snake in the gardener's hose, our only way out is through. But doing so requires trustworthy companions and strong medicine. Both are present in the Psychedelic Sangha's Sounds from the Bardo Volumes I and II.
Psychedelic Sangha featuring Erik Davis and Prana Crafter (AD Edit)
The sangha is a collection of misfit seekers and creative searchers who enjoy exercising their cognitive liberties. Perhaps you've seen video footage of their Happenings—like "Will It Happen Before You Leap," where guitarist Sarah Louise linked up with avant-jammers Garcia Peoples. But with live gatherings mostly shut down due to the era's multiple apocalypses, Sounds from the Bardo seeks to offer a taste of those ecstatic events. Inspired by 1966's The Psychedelic Experience, an lp assembled by Drs. Richard Alpert (known later as Ram Dass), Timothy Leary, and Ralph Metzner, the sound + spoken compositions offer personalized meditations for your headphone excursions.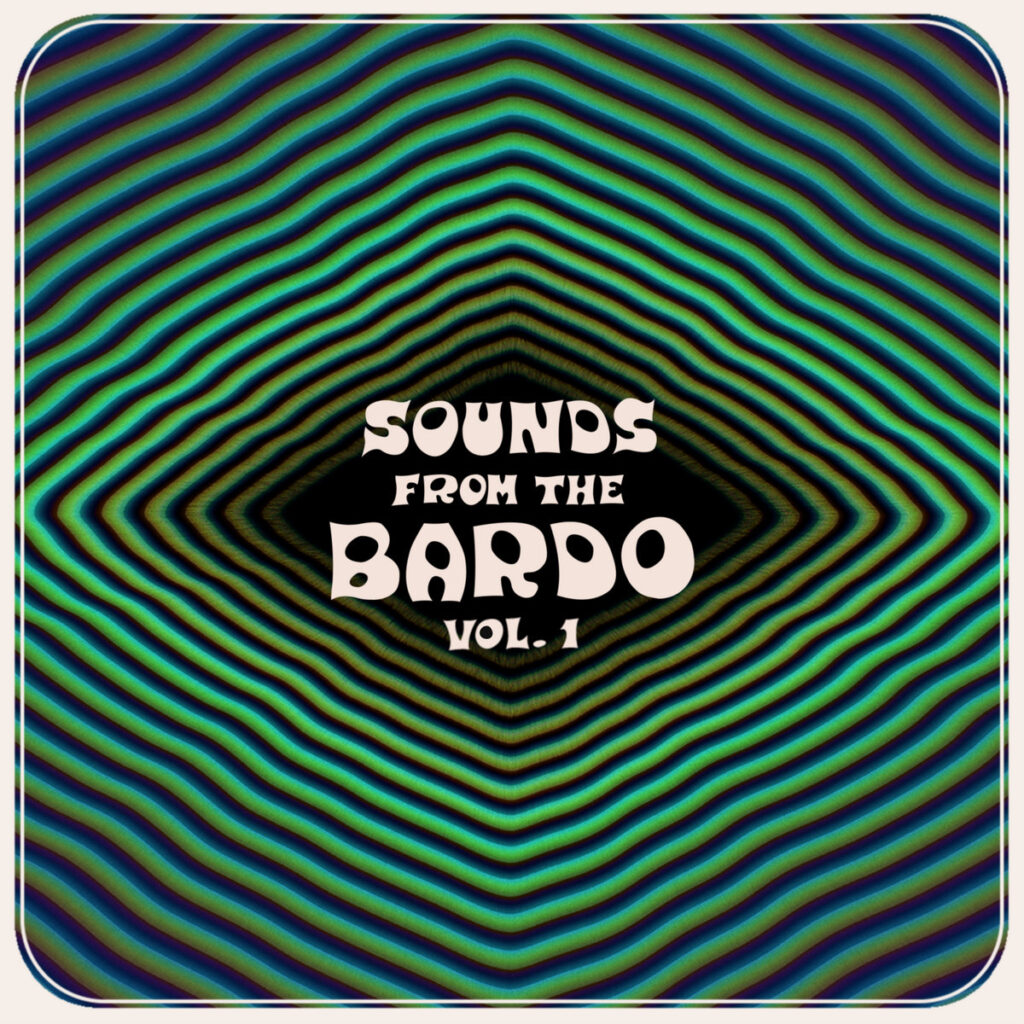 For Sounds from the Bardo: Volume I the sangha's Ethan Covey and Doc Kelley enlisted Will Sol, a musical mystic who records under the name Prana Crafter. In an email from deep in the Washington woods, Sol told me he shares the sangha's quest as "misfit seekers trying our best to find peace and transformation of consciousness in the spiritual dark ages." The 51-minute tracks's title, "Born in the Kali Yuga," aludes to that darkness, and nods to Bruce Springsteen's 1984 ode to dead end lives.
The track begins with psychonautical sage and High Weirdness author Erik Davis, his voice reverberating like the Almighty's, leading us to The Clearing, where our journey unfolds from a single shimmering chord, the eternal Om. Forest field recordings, a distorted singing bowl, and bowed guitar chime like the instruments from some lost rituals. The air seems as charged as a 9 volt. 
But the trip is not all sweet light; dark drones appear, created by a synth called the microfreak. The balance between dark and light swerves, then swerves again, before we are led back to The Clearing by the same guitar and organ riffs that led us out. Davis welcomes us back to our tangled vine of thoughts, but maybe now we're a little more lucid, a little less vulnerable to the Bardo Blues. And do not miss Aubrey Nehring's rippling visualizations, which require no medicated mind to appreciate.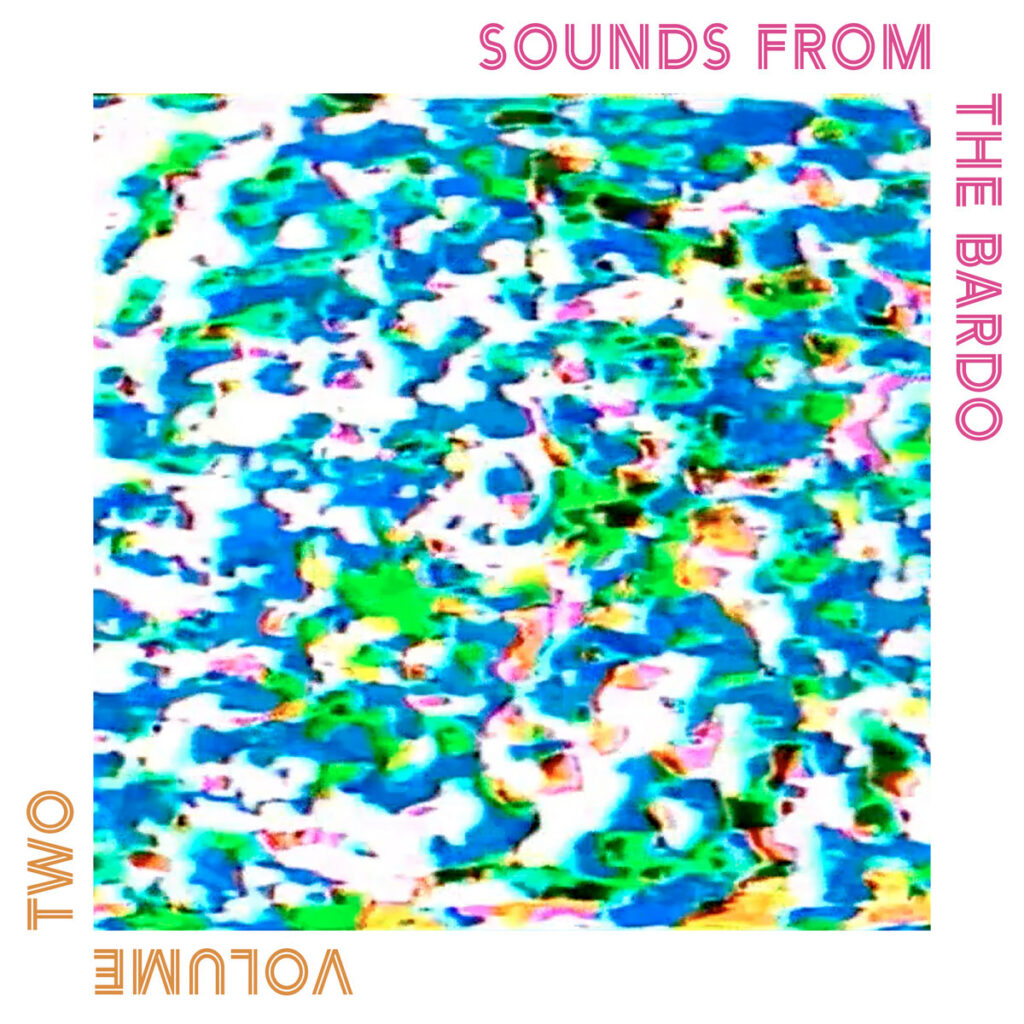 Sounds from the Bardo Volume II, which dropped in recent weeks, is a different trip entirely. Recorded live at Judson Memorial Church in NYC last November, the track features the first, and so far only, published recording of the trio guitarist Scott Metzger, percussionist Tony Leone and bassist Jeff Hill. Kelley and Covey commissioned the combo to play one of its sound baths, safe and socially distanced, as the time requires.
This journey, too, begins with guided meditation, led by the soothing voice of artist and teacher Jessica Angima, who draws us back into our bodies, breath by deepening breath. Take refuge in returning here, she counsels, while Metzger begins to play soft swirling notes.
So this is music to meditate by, but it's hypnotic and shape-shifting. It rises from the echoing depths into clanging ecstasy. Metzger's clear sound rings through the church heights, as celestial a sound as the room has ever held. Leone rides along on cymbal and snare while Hill holds the earth beneath them. Meanwhile Bubba Ayoub's light show floats before us, doing to our third eye what the music does to our third ear. An hour later, Angina leads us back to our breath, tells us to open our eyes, and we are relaxed, body and mind, like we just stepped out of a hot bath. Holy music for an unholy time. | d burke
Excursions in sound. Dig this flavor of culture reportage? If so, support us through Patreon. Help us continue to produce mixtapes, podcasts, radio shows, a/v joints, interviews, features, and much more.