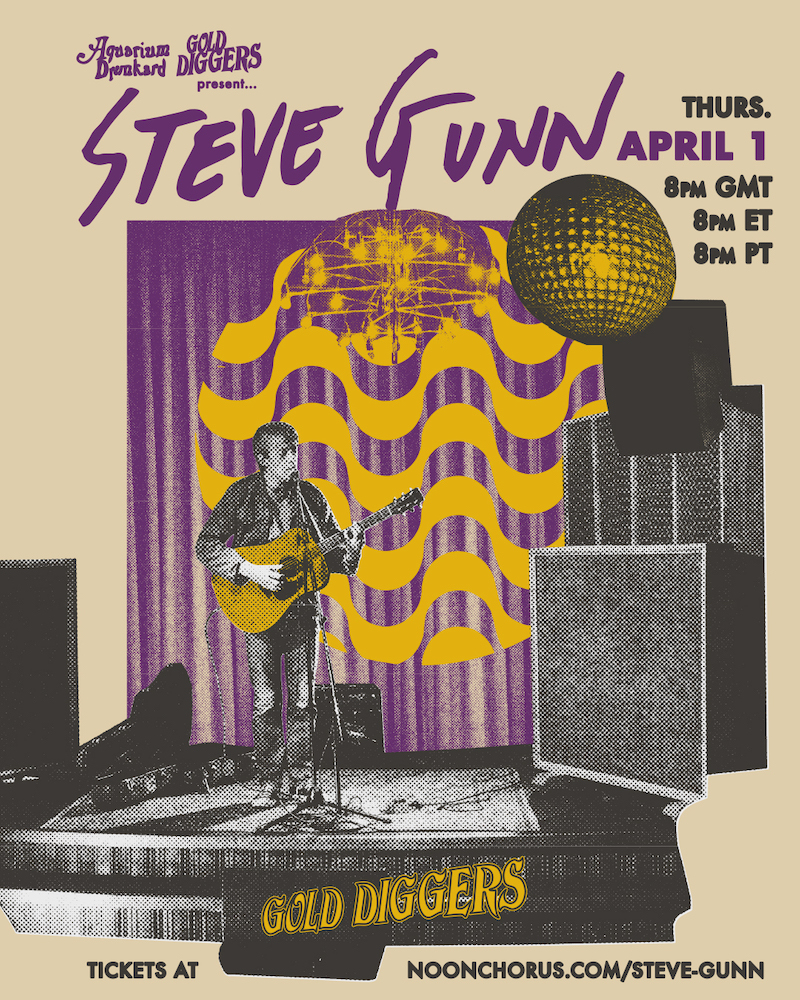 No April fool's, here. Via Gold Diggers in East Hollywood, Calif. USA, AD presents Steve Gunn in concert.
On Thursday, April 1st, Steve Gunn will premiere his first fully produced streamed concert. Presented by Aquarium Drunkard, this solo set will see Gunn debut new material alongside fan favorites. The set will stream via Noonchorus and kick off at 8 PM local time. Tickets are $12.
For heads by heads. Aquarium Drunkard is powered by its patrons. Keep the servers humming and help us continue doing it by pledging your support via our Patreon page.