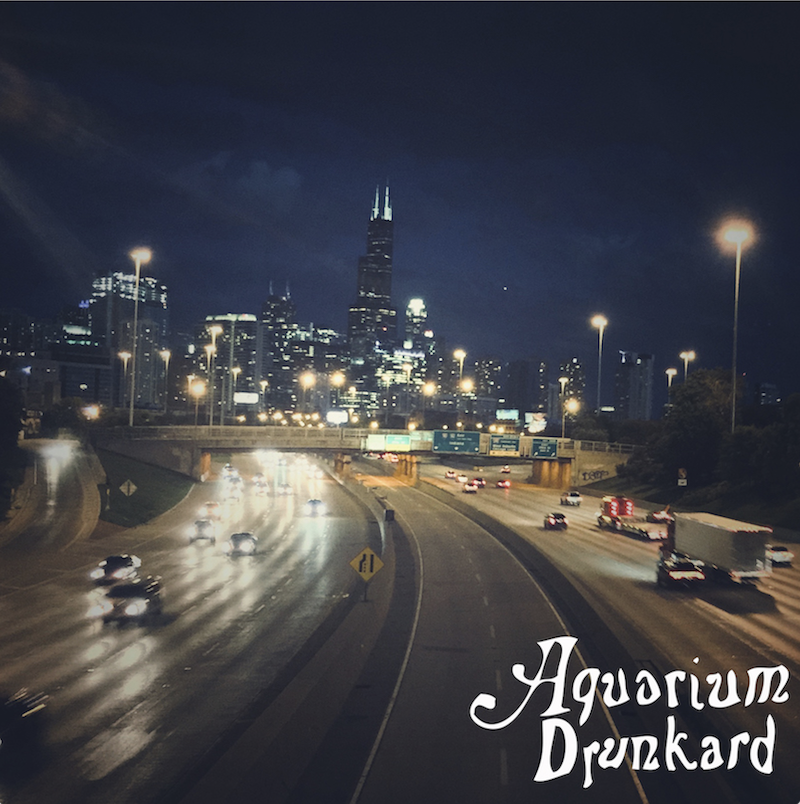 Last year sorta got away from us. You too? How weird. Well, we're back with more Elevated Rail – a live mixtape from Joel Berk.
To kick things back off, I've whipped up a three part micro-series looking back at when I first started taping in the ancient beforetimes of 2016: '2016 Was A Million Years Ago' (a nod to the great Mike Keneally tune).
This first 2016 mix begins with the always-incredible Lambchop, presenting a then-new spin on deepcut "FA-Q" – vocoder-Kurt! Next we have former Chicagoan Tim Rutili reviving his classic Califone project, this time in duo form with the great Joe Westerlund on percussion. "Psychedelic Supergroup" Heron Oblivion brings the heat, easing into a great jam from Nick Millevoi's Desertion Trio. Bitchin Bajas & Bonnie "Prince" Billy then offer a glimpse into a cult I might actually want to join (to paraphrase AD's Tyler Wilcox), before the Sun Ra Arkestra under the direction of Marshall Allen blasts us to Saturn. Turn on, tune in, space out.
Elevated Rail 3: 2016 Was A Million Years Ago (Pt. 1)
Artists / Provenance
Lambchop – FA-Q 4.2.2016 @ The Mill & Mine Knoxville, TN Scott Martin – drums Matt Swanson – bass Ryan Norris – guitar / keyboards Tony Crow – piano Kurt Wagner – vocals / guitar
Califone – Michigan Girls 5.14.2016 @ Silent Funny Chicago, IL Tim Rutili – guitar / vocals Joe Westerlund – drums / percussion
Heron Oblivion – Rama 6.3.2016 @ Beat Kitchen Chicago, IL Meg Baird – drums / vocals Noel V. Harmonson – guitar Charles Saufley – guitar Ethan Miller – bass / vocals
Nick Millevoi's Desertion Trio – The Big Moment is Out There Waiting 6.11.2016 @ Elastic Arts Chicago, IL Nick Millevoi – guitar Johnny DeBlase – bass Kevin Shea – drums
Bitchin Bajas and Bonnie Prince Billy – Nature Makes Us For Ourselves 6.16.2016 @ Constellation Chicago, IL Bonnie "Prince" Billy – vocals / electronics Cooper Crain – keyboards / electronics Dan Quinlivan – keyboards / electronics / percussion Rob Frye – keyboards / electronics
Sun Ra Arkestra – Angels and Demons at Play > Space Is the Place / We Travel the Spaceways 7.16.2016 @ Constellation Chicago, IL Marshall Allen – alto saxophone / EVI Knoel Scott – alto saxophone James Stewart – tenor saxophone / flute Danny Ray Thompson – baritone saxophone / flute Cecil Brooks – trumpet Vincent Chancey – french horn Dave Davis – trombone / vocals Farid Barron – piano Dave Hotep – guitar Tyler Mitchell – bass Wayne Anthony Smith, Jr. – drums Elson Nascimento – percussion Tara Middleton – vocals
Only the good shit. Aquarium Drunkard is powered by its patrons. Keep the servers humming and help us continue doing it by pledging your support via our Patreon page.