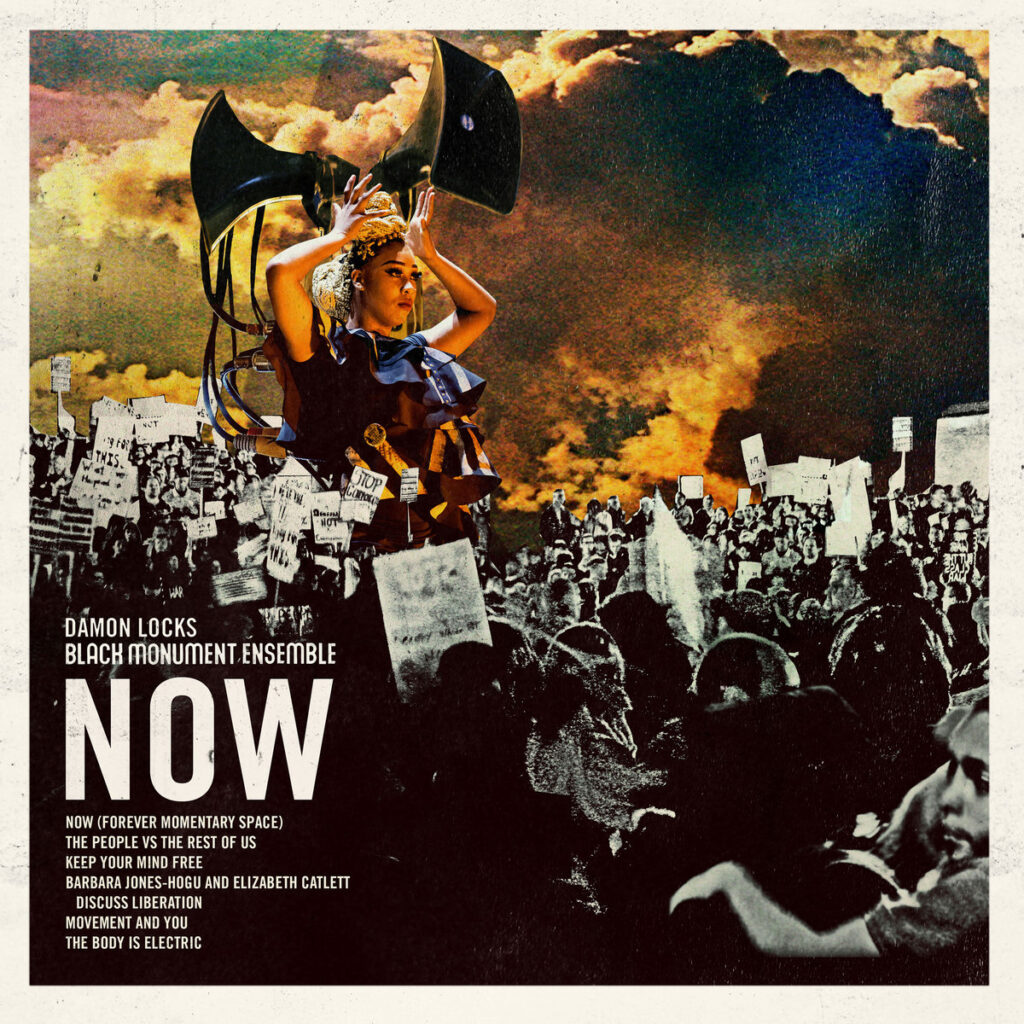 The previous Black Monument Ensemble long-player, Where Future Unfolds, was an absolute knockout. NOW might be even better. Led by the multi-talented Damon Locks, the Chicago collective includes such amazing players as Angel Bat Dawid, Ben LaMar Gay and Dana Hall, all coming together to create something totally unique — an uncanny blend of dreamy reveries and harsh realities.
Locks masterfully weaves together samples and live instrumentation, soaring vocals and documentary material. There are also plenty of truly radical grooves to be found here. The collage-like result is as satisfying and thought-provoking as any great book or film. A powerful rendering of the Black experience in 2020, NOW is a necessary listen. At the album's close, the musicians give themselves a well-deserved round of applause, clearly swept up and away by the music. You're guaranteed to feel the same. | t wilcox
Excursions in sound. Dig this flavor of culture reportage? If so, support us through Patreon. Help us continue to produce mixtapes, podcasts, radio shows, a/v joints, interviews, features, and much more.