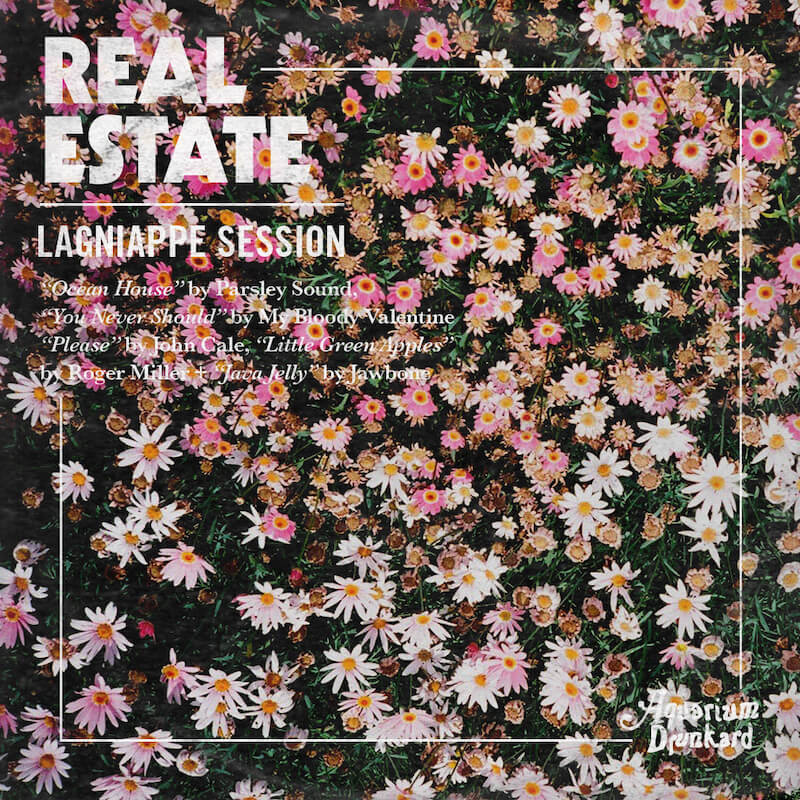 Lagniappe (la ·gniappe) noun 'lan-ˌyap,' — 1. An extra or unexpected gift or benefit. 2. Something given or obtained as a gratuity or bonus.
Last month, Real Estate treated fans to their pseudo-surprise EP, Half a Human. A collection of six ideas originally birthed during the sessions for 2020's The Main Thing, the songs became whole via virtual sharing of material as a result of the pandemic. It's a pleasant, informal springtime entrypoint that serves the relaxed and unconcerned pockets of time we're diligently searching for these days.
Prior to its release, while still remote and virtually sharing musical thoughts, the quintet laid down tracks for their inaugural Lagniappe Session (guitarist Julian Lynch offered up a solo installment in 2019, as did bassist Alex Bleeker back in 2015). The band's approach here was that of equal opportunity. Five songs chosen by four different members that pull from the likes of British rock, American honky-tonk, and obscure instrumental B-sides – all wrapped in the group's signature warmth. An (unofficial) EP of covers, if you will. Read each selector's take on their choices, below.
Real Estate :: Ocean House (Parsley Sound)
Heard about this album from our longtime European sound person/tour manager and great pal, Ric Peet. I know very little about Parsley Sound beyond the sort of obvious fact that they're British, and they're a duo (based on their [streaming service] profile image). It's a great record all around – the first track, "Ease Yourself and Glide," is a classic. Went with "Ocean House" instead only because certain songs you just don't want to touch. |Martin Courtney
Real Estate :: You Never Should (My Bloody Valentine)
"You Never Should" is one of my favorite tunes off of My Bloody Valentine's Isn't Anything. I had wanted to cover this song for quite some time. I even considered it for my own Lagniappe Session a while back. I'm glad I kept it tucked away until now, though, because I'm so happy with how the cover sounds with the full band. |Julian Lynch
Real Estate :: Please (John Cale)
Love the production on the early 70s John Cale records, particularly the drums. How did they do it? Vintage Violence being one of my favorite albums, we could have probably done any song off of it, basically just picked "Please" because I like the line about sneezing. Felt timely. Beautiful melody/harmony in the chorus. Had to look up what a hansom cab is. Nice image. |Martin Courtney
Real Estate :: Little Green Apples (Roger Miller)
Like most of you I was first introduced to Roger Miller at my elementary school's "square dance" fundraiser. I'm talking of course about his iconic rendition of "King of the Road." Some years later my honky tonkin' friends played me "Dang Me," but nothing compares to "Little Green Apples." An old friend sent it to me late one night, deep in the bowels of 2020 despair and I fell for it instantly. Hopefully we have done it justice here. |Alex Bleeker
Real Estate :: Java Jelly (Jawbone)
One of those tracks you stumble on when flipping through records. B-side to a one-off 70s studio project between producer/arranger Mike Leander (who arranged the strings for "She's Leaving Home," the only Beatles arrangement George Martin didn't do) and Eddie Seago. We talked about doing it as a live cover, which I hope still happens, should we ever play live again. |Matt Kallman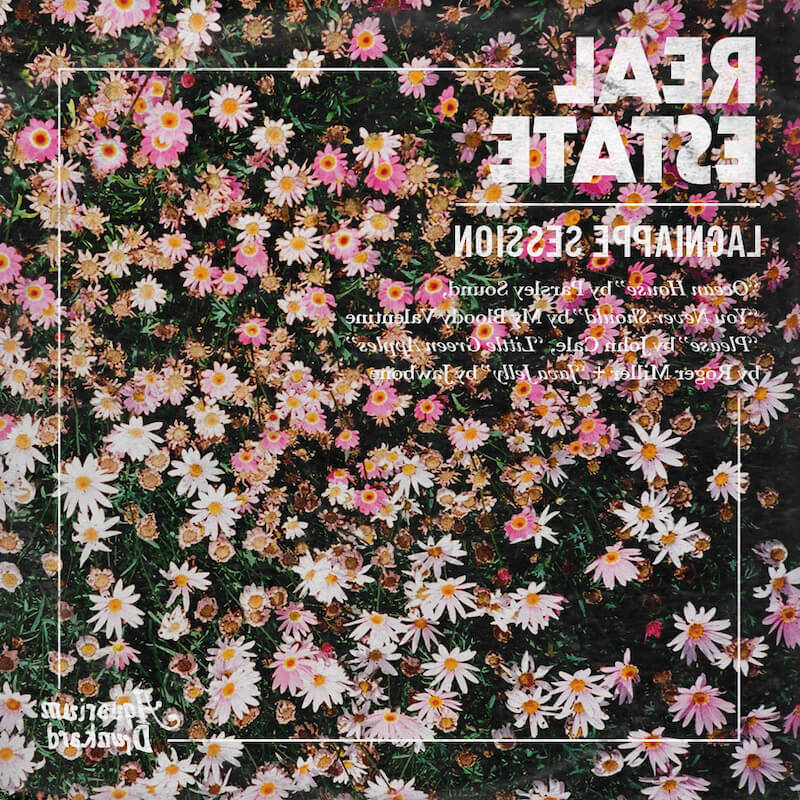 Lagniappe Sessions Archives / imagery via d norsen
For heads, by heads. Aquarium Drunkard is powered by its patrons. Keep the servers humming and help us continue doing it by pledging your support via our Patreon page.