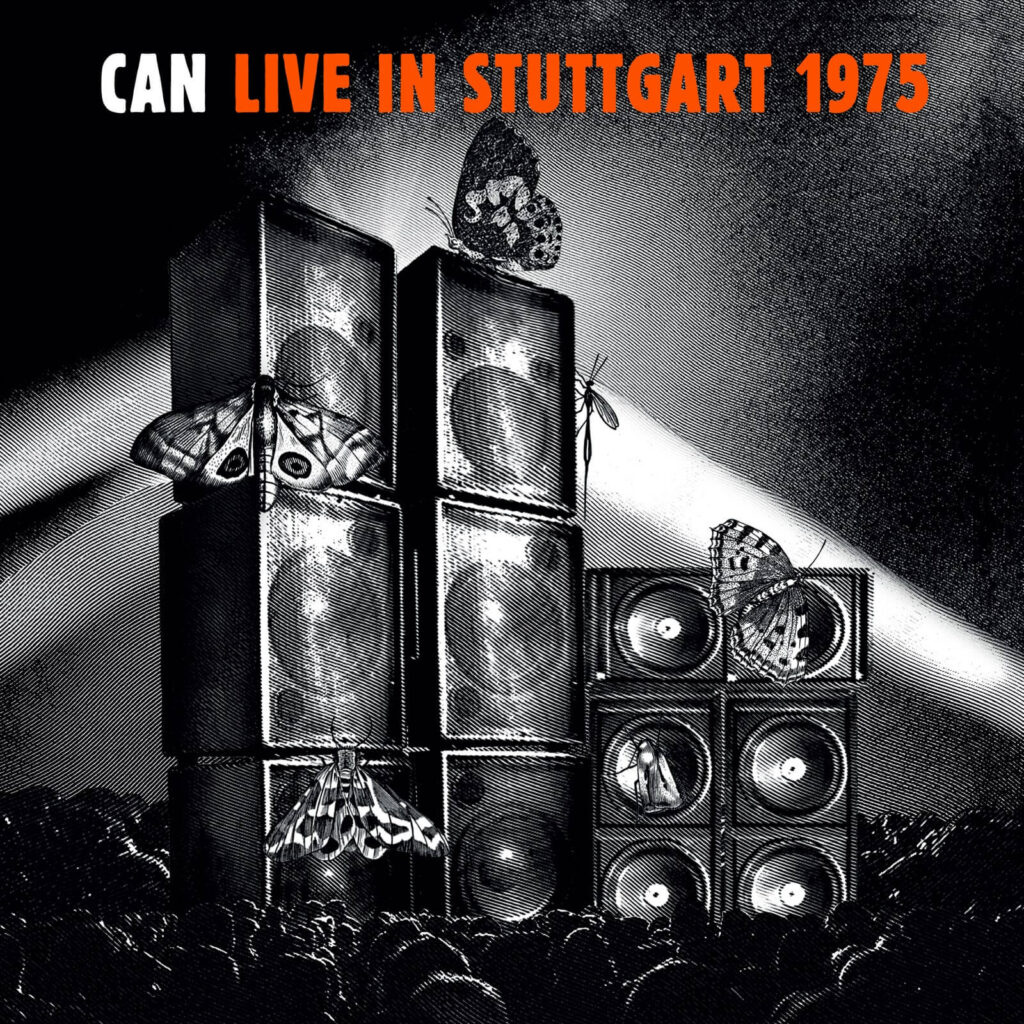 The peaks on this one come so fast and thick that you often find yourself wondering: "Where can they possibly go from here?" The answer is…everywhere. Can (represented here in the core lineup of Irmin Schmidt, Michael Karoli, Jaki Liebezeit and Holger Czukay) specialized in deep space exploration, always pushing one another further into the unknown—especially in a live setting.
Over the course of Live in Stuttgart 1975's 91 unbelievable minutes, the quartet prove themselves to be the ultimate jam band—forget whatever negative connotations you may have with the term. Here, jamming isn't about technical flash or aimless noodling; rather, it's about the quest for collective ecstasy, for both the musicians and the audience. The threat of total collapse is always imminent. But that's what makes this music so thrilling.
Also, having Liebezeit as your drummer almost ensures total transcendence. On this recording, he's unstoppable, his imagination running riot, but always moving the sound forward. The greatest drummer of the 20th century? One of them anyway. With Jaki behind them, Schmidt, Karoli and Czukay can go nuts, occasionally dipping into familiar Can themes, occasionally making up entirely new ones on the spot, their improvisational spirit strengthening with each passing moment. Stuttgart is just the first of a promised series of live tapes from the band's archives. It'll be hard to beat…but if any band can do it, Can can. | t wilcox
Aquarium Drunkard is powered by our patrons. Keep the servers humming and help us continue doing it by pledging your support via our Patreon page. For heads, by heads.