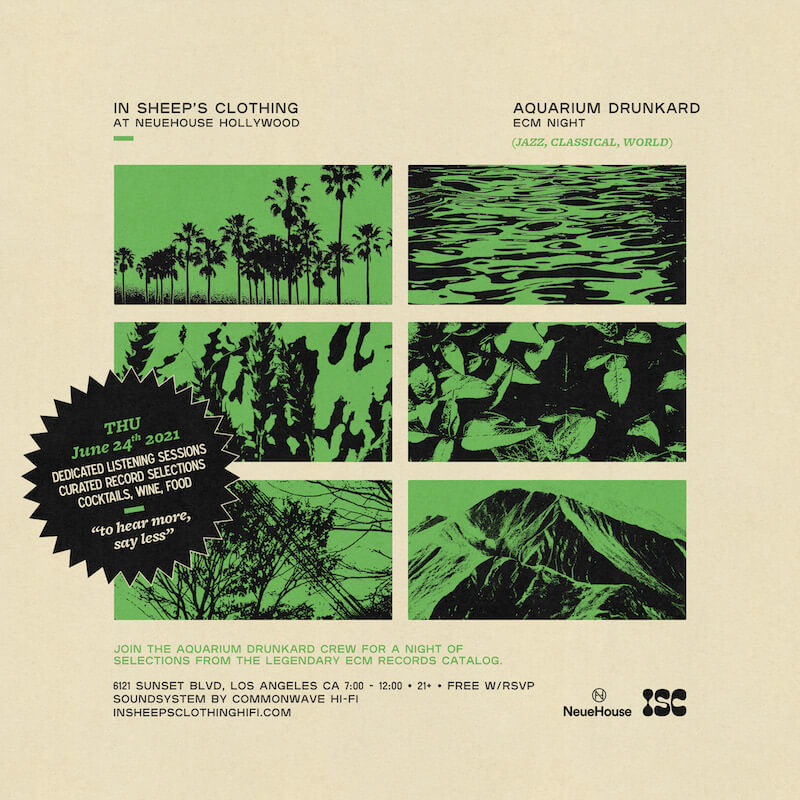 Next Thursday, June 24, we are hosting our third night of dedicated listening to the perennial ECM Records catalog. Free to attend with RSVP, the event is in conjunction with In Sheep's Clothing hi-fi, at Neuhouse in Los Angeles. 7pm-midnight. Expect full sides from Eberhard Weber, Codona, Steve Reich, Wolfgang Muthspiel, Terje Rypdal, David Darling, Don Cherry, Shinya Fukumori Trio and much more. See you then.
Further: Aquarium Drunkard Guide To ECM Records | Aquarium Drunkard Guide To ECM Records: Second Installment | Aquarium Drunkard Guide to ECM Records: The New Millennium
Dig this flavor of culture reportage? If so, support us through Patreon. Help us continue to produce mixtapes, podcasts, radio shows, a/v joints, interviews, features, and much more.