Another Bandcamp Friday hits on September 3, 2021 — which means that the platform is waiving its usual fees for 24 hours and you can put some much-needed cash directly into the pockets of deserving labels and artists. (Of course, any day can be Bandcamp Friday if you want it; just add a buck or two to the suggested price of your chosen album.) As usual, we've got a bunch of highly recommended records in case you need 'em. Read on and listen up. | t wilcox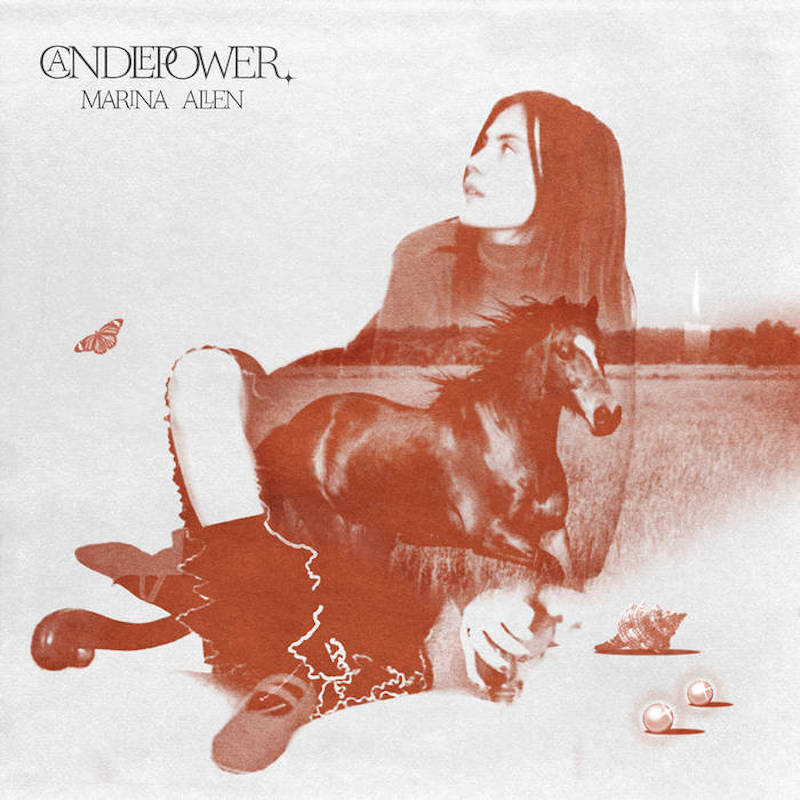 Marina Allen – Candlepower: Clocking in at under 20 minutes, Marina Allen's Candlepower might look slim at first — but the more you listen, the richer these songs become, like an incisive collection of short stories. The L.A.-based Allen flirts with a classic Topanga Canyon vibe (vintage Joni, Judee, a little Karen Carpenter even) but never succumbs to it entirely, one eyebrow always raised (things occasionally get a little Liz Phair-ish). Her lyrics are often funny in unexpected spots, balancing out lonesome ballads like "Original Goodness" and "Reunion." Throw in clever but never overstuffed arrangements and we've got an extremely strong debut.
Monocot – Direction We Know / Rosali – Chokeweed: Not content to have released one of the best singer-songwriter records of 2021, Rosali Middleman has two more terrific album for us to enjoy, both instrumental. Monocot is a blown-out guitar/drums collab with Jason Gerycz (Cloud Nothings, Gerycz/Powers/Rolins). If Rosali's No Medium recalls Crazy Horse at their most focused, Direction We Know is kinda like her and Gerycz's version of Arc — all billowing feedback and crashing waves of sound. It's an absolute blast. Chokeweed, meanwhile, is billed as "guitar explorations," and indeed, it's a beautifully meandering thing, drifting along on its accord, building upon shimmering tones and uncomplicated structures. Now, all we need from Rosali to cap off a great year is a Long Hots full-length.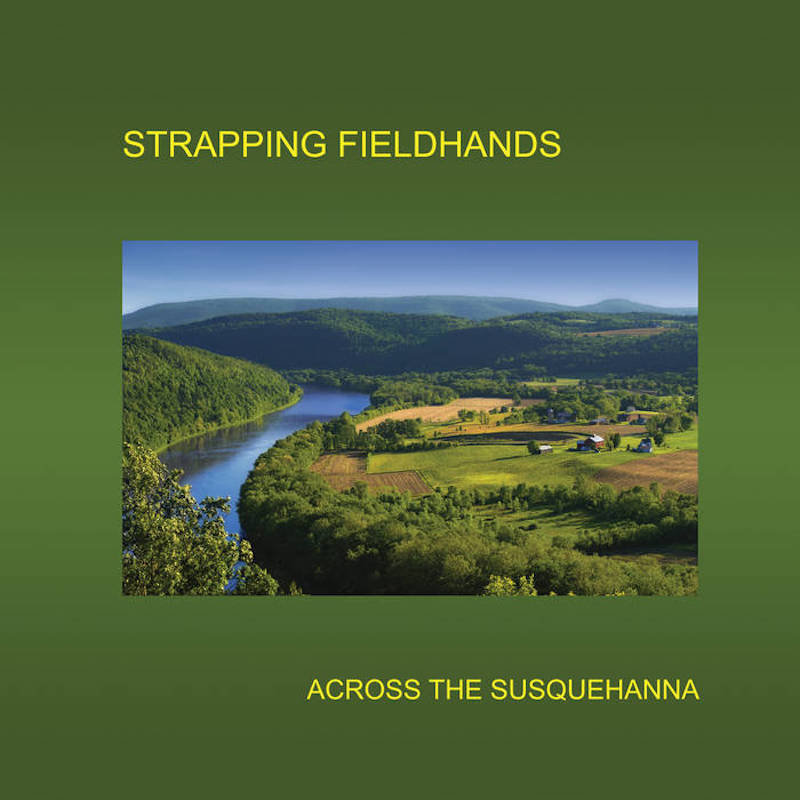 Strapping Fieldhands – Across The Susquehanna: More skewed psychedelia from Philadelphia's mighty Strapping Fieldhands, who have been going strong now for more than three decades. In another universe, they might've been as well-known as Guided By Voices, but the Fieldhands have kept a generally low profile over the years, only emerging from the mists from time to time to deliver some seductively strange sounds that meld classic lo-fi indie rock with eclectic takes on electric Britfolk and Syd-era Floyd. At this point, they're utterly unique, and well worth your time + money. Strap in and blast off!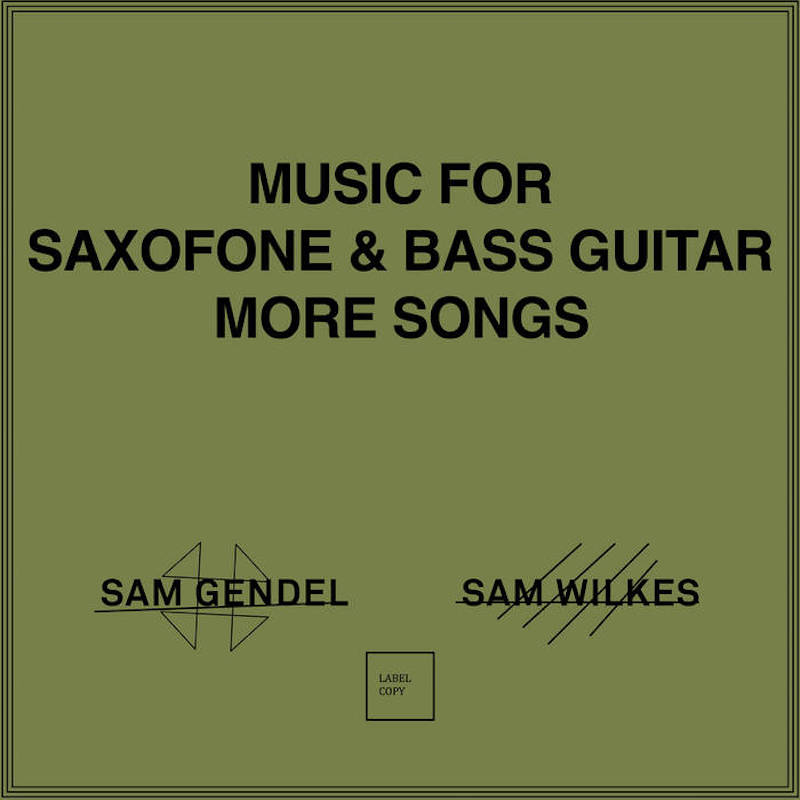 Sam Gendel & Sam Wilkes – Music for Saxofone and Bass Guitar More Songs: More daydream jazz from two Sams. Gendel (saxophone) and Wilkes (bass) create a deliciously hazy atmosphere on this nine-song collection. Gently funky, hip hop-flecked, occasionally kinda creamy. Densely textured, but light as air. The interplay is casual and unfussy, with compositions feeling as though they're blossoming spontaneously, unfolding in real time. By the time you hit the duo's sublime cover of "Caroline, No," you'll be drifting slowly towards heaven.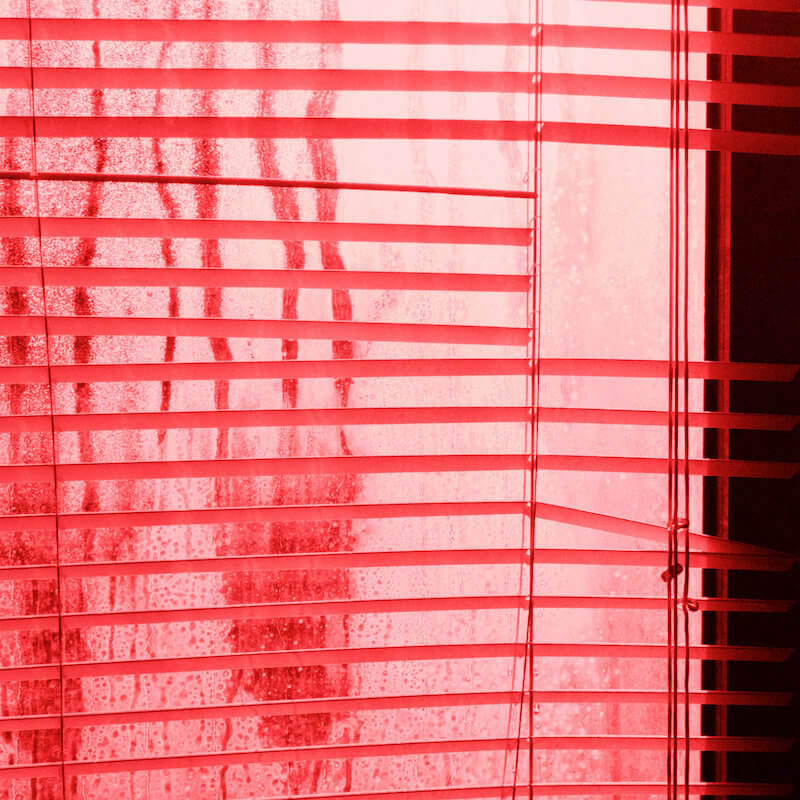 Luggage – Happiness: This Chicago trio is lean and mean, taking the dry, no-frills ethos of Shellac and Slint and making it sound brand-new again. Clanging guitars, monotone vocals, a deliciously heavy rhythm section — it all adds up to a moody and absorbing piece of work. Luggage is a little sneaky, too; there are incredible hooks and catchy melodies lurking beneath the surface. You certainly wouldn't call them a pop band, but you're likely to have these songs stuck in your head for days to come.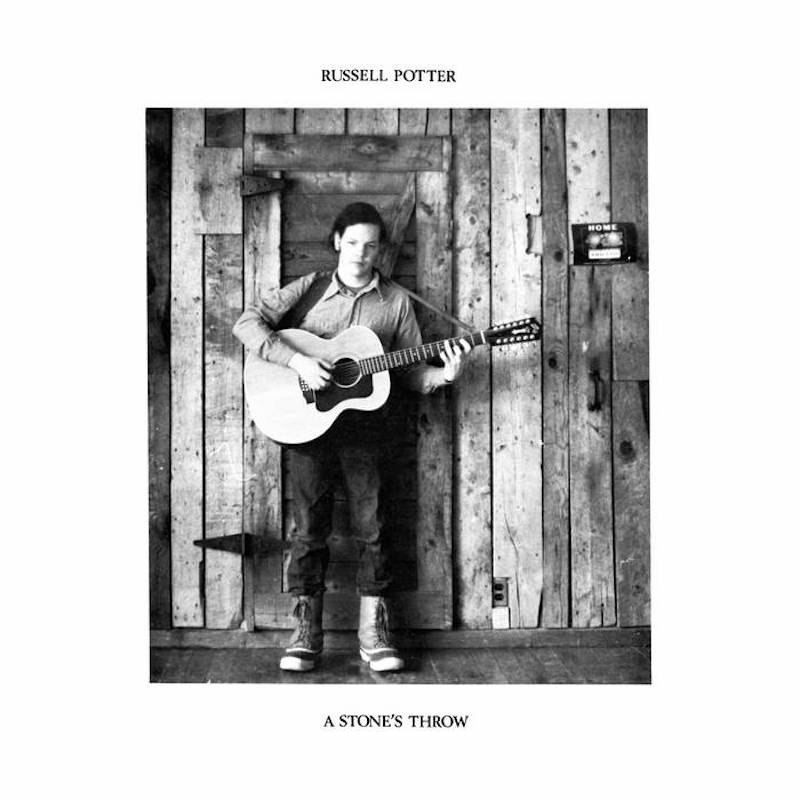 Russell Potter – A Stone's Throw / Neither Here Nor There: Two excellent and obscure guitar soli LPs from the late 1970s and early 1980s. Russell Potter showed up a few years ago on the mind-bending Imaginational Anthem: The Private Press, and it's great to hear more from his fertile imagination. On this pair of albums, Potter proves himself to be an extremely versatile player — there's 12-string mysticism a la Basho, warm Kottke-ish moments, glances across the pond at Renbourn and Jansch … Whatever he gets up to, there's always a sense of playfulness and a lightness of touch. Potter is not exactly reverent, either — check out the electrified, almost punk-ish rendition of Fahey's "Dance of the Inhabitants." Kind of hilarious, but awesome, too.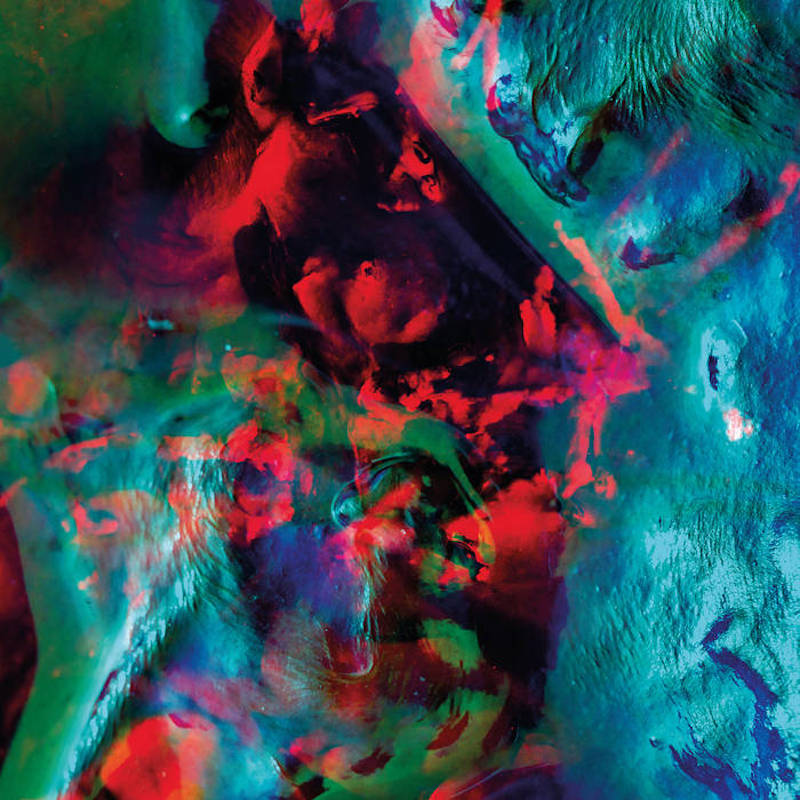 Lucy Gooch – Rain's Break: Extremely dreamy sounds from Bristol-based composer Lucy Gooch. This EP takes its inspiration from early technicolor films, and indeed, there's a cinematic quality to the five tracks, a drama that keeps you on the edge of your seat throughout. Gooch's gorgeously layered vocals might remind you of Kate Bush at times, Elizabeth Fraser at others, while her synth work feels both lush and minimal all at once. Just 20 minutes long, but there's a whole world to sink into here.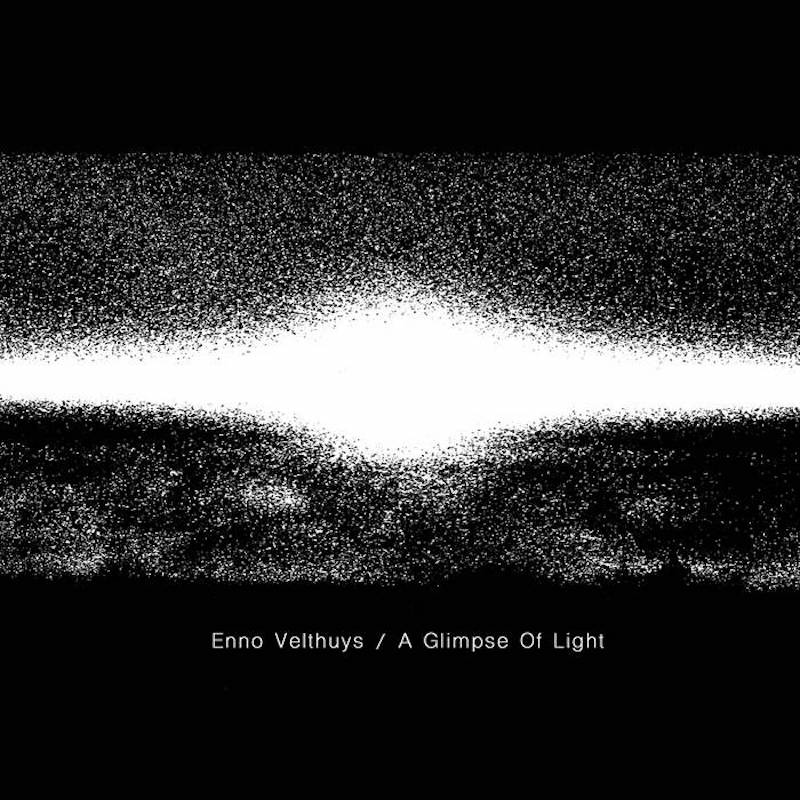 Enno Velthuys – A Glimpse Of Light: A remarkable LP of mid-80s ambient, reissued properly for the first time. The shadowy Dutch musician Enno Velthuys put out a handful of obscure releases on cassette back in the day. A reclusive guy, by all accounts, who passed away in 2009 — you can read a bit about him on Perfect Sound Forever. A Glimpse Of Light is a quietly stunning thing, like Eno and Budd at their most desolate, with haunting synths, wisps of gorgeous melodies, achingly slow tempos. A touch of vintage Badalamenti in there, too. Absolutely beautiful.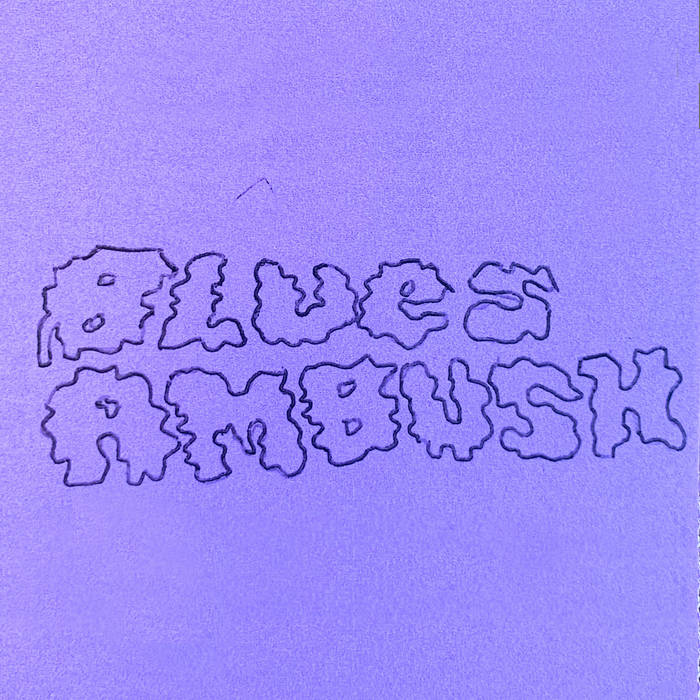 Blues Ambush: Making Endless Boogie sound like Steely Dan, Blues Ambush will fulfill pretty much all of your needs for blitzed choogle and heady zone-outs. Consisting of guitarist Ken Brenninger (Storks, Fully Glazed, Philadelphia Record Exchange), bassist Jesse Sheppard (Elkhorn), and drummer Dave Siebert (Jackie O Motherfucker), the Philly trio keeps things gloriously simple on this cassette/digital release — just two 13+-minute jams that circle into infinity, getting high on their own supply of wah-drenched shreddage and bone-crunching rhythms. Bow down and submit to Blues Ambush!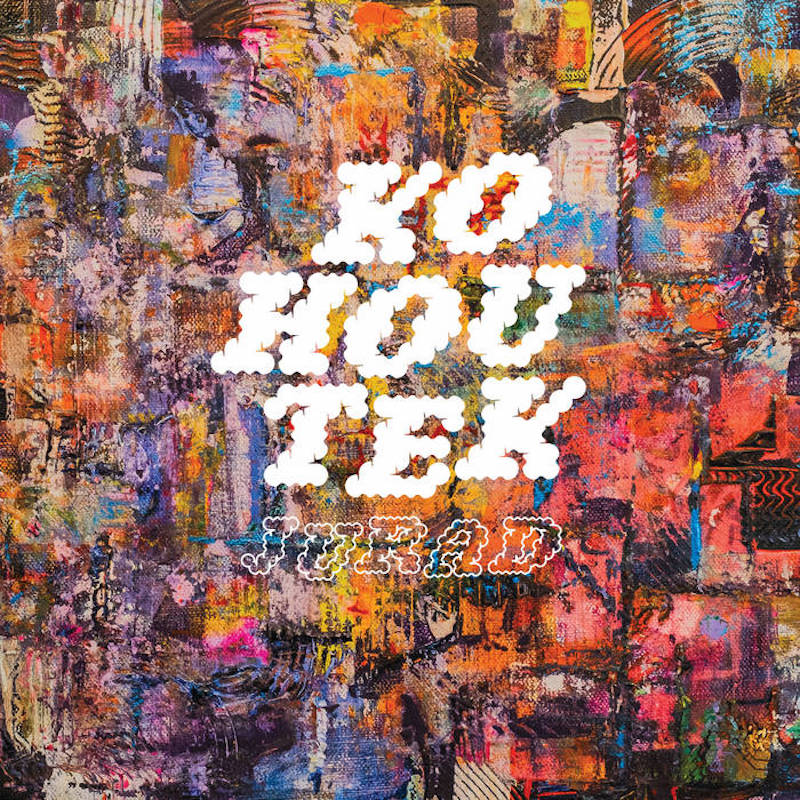 Kohoutek – Jurad: One song title here sums things up: "Cosmic Grease." Kohoutek shares its name with the famed comet — and indeed, at the outset of Jurad, you may feel as though you are drifting endlessly through the galaxies, cold and alone. But wait! Eventually, things start to coalesce and make sense, and by the end of the epic opening track, the band has set the controls for the heart of the sun. You almost expect David Gilmour to pop up with a ripping psychedelic solo. Serious space rock.
Only the good shit. Aquarium Drunkard is powered by our patrons. Keep the servers humming and help us continue doing it by pledging your support via our Patreon page.