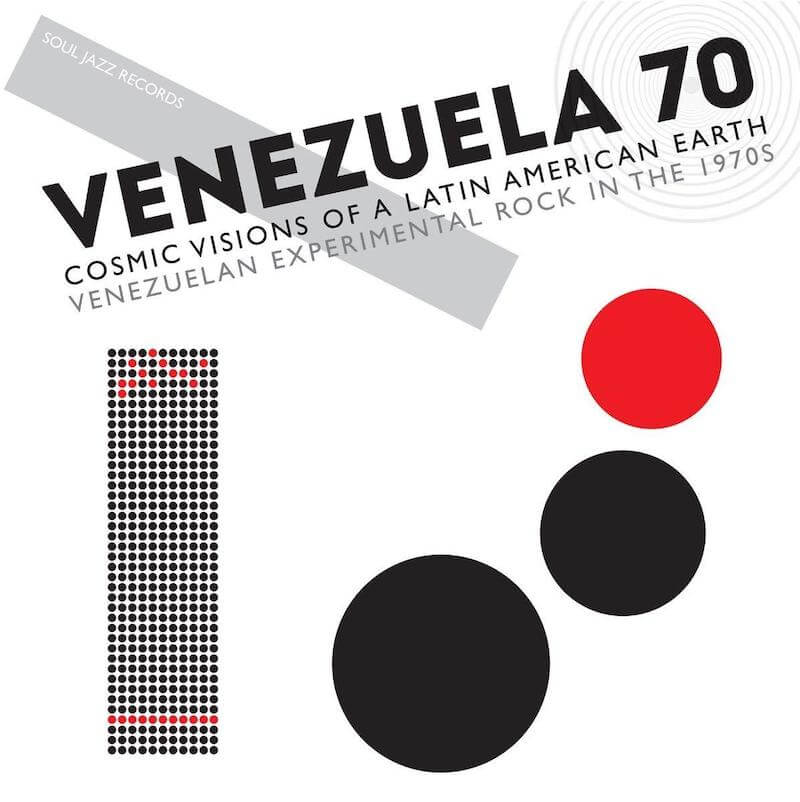 Released in 2016, and followed with a second volume in 2018, Soul Jazz's Venezuela 70: (Cosmic Visions of a Latin American Earth: Venezuelan Experimental Rock in the 1970's) is a heady brew and one hot stew of a melting pot, blending Latin rhythms and Venezuelan roots with krautrock, baroque pop, intergalactic jazz, spaced-out garage rock, exotica lounge, and technicolor psych-pop. It's one of the cooler compilations we've heard in a minute, and don't be fooled—this isn't merely some Beatles and Stones invading Venezuela kitsch shit. This is some singular, forward-looking shit.
Each of Venezuela 70's sixteen tracks are, in some fashion or another, more surprising than the last; the collection dizzying in its seamless synthesis of styles, genres, and influences–a platter that smoothly slides from rocking, grooving, slinking, and zapping into hyper speed. Recently, it's one which falls a bit more into the latter category that has us dumbstruck.
Angel Rada's "Basheeba" is a celestial hymn, swathed in drum machine and wobbling synths. And while it knowingly owes much to the forefathers of Krautrock, its owes more to Rada's own eccentric interpretation of the sound and its potential forms. It's playful 2-bit buoyance and strangely stately essence—comprising choral vocals and a courtly rhythmic cadence—makes it feel like an alternate reality baptism, a backwoods revival being held on one of Saturn's rings. A bedroom space-funk outing that found a subterranean space of Gothic, equal parts Southern, Biblical, and Otherworldly. | c depasquale
Aquarium Drunkard is powered by its patrons. Keep the servers humming and help us continue doing it by pledging your support via our Patreon page. For heads by heads.