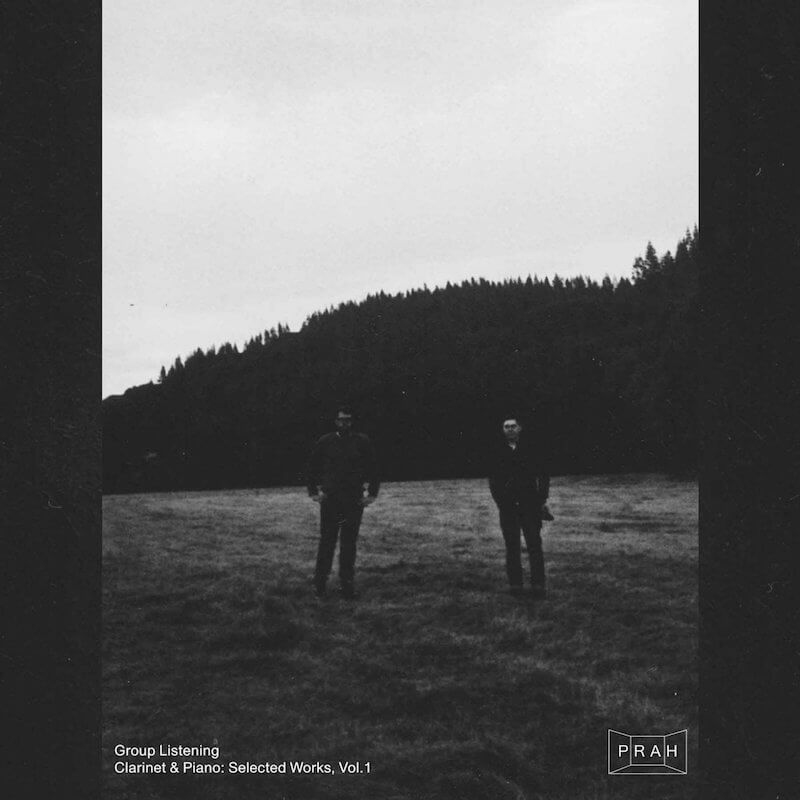 Group Listening—the UK duo of clarinetist Stephen Black and pianist Paul Jones—first caught our ear with their sparse and impassioned cover of Arthur Russell's already perfect "A Little Lost." That was from their debut, Clarinet & Piano: Selected Works Vol. 1, an album which also found them employing a tastefully minimalist approach to field recordings, sound manipulation, mbira, and drum machines while exploring the compositions of Brian Eno, Roedelius, Robert Wyatt, and more.
Following that, they teamed up with Cate Le Bon for one of our favorite releases of last year, an EP re-imagining five songs from Le Bon's 2019 album, Reward. Here, the duo's gentle chamber-jazz mellows the flourishing, buoyant art rock of the originals as woodwinds and vibraphones paint a rainy-day splash of surrealist minimalism.
The duo returns for Clarinet & Piano: Selected Works Vol. 2—set for release at the top of next year—with their sights set on works from Robbie Basho, Syrinx, popular folk, and, in this first taste, the inimitable Beverly Glenn-Copeland. Covering "Sunset Village" from his 1986 masterpiece Keyboard Fantasies. The pair strip away Glenn-Copeland's hypnotic mantras and glimmering analog ripples. In their stead, cascading piano and breathy spaciousness appear, harboring the same ethos of natural splendor and rebirth. A magnificent yet hushed beauty, the reinterpretation further exemplifies the great magic of Group Listening: their uncanny ability to take on mountains and transmute their vistas into something changed yet truthful. | c depasquale
Only the good shit. Aquarium Drunkard is powered by our patrons. Keep the servers humming and help us continue doing it by pledging your support via our Patreon page.