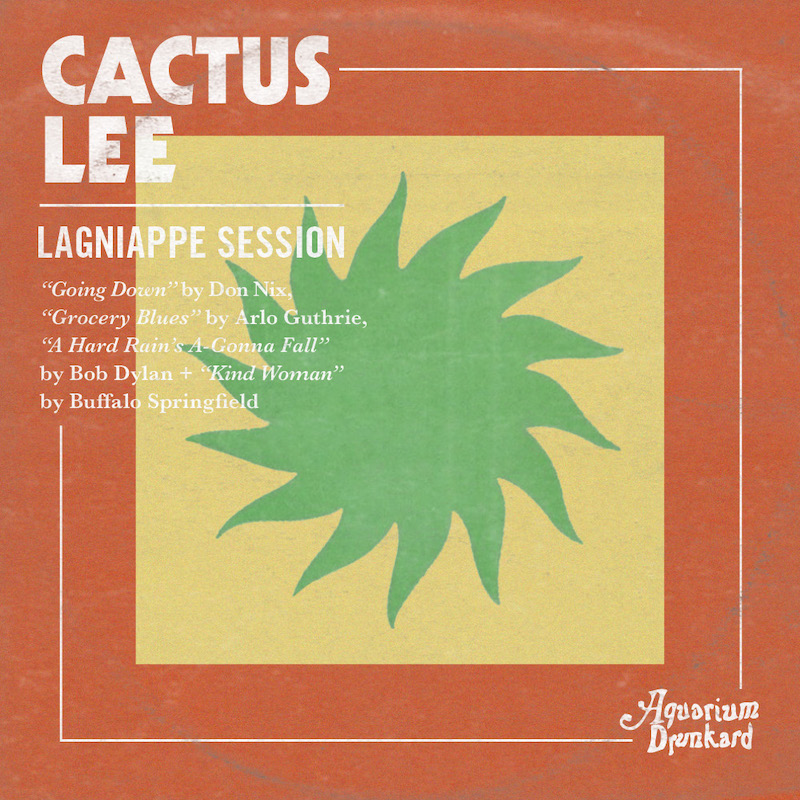 Lagniappe (la ·gniappe) noun 'lan-ˌyap,' — 1. An extra or unexpected gift or benefit. 2. Something given or obtained as a gratuity or bonus.
Cactus Lee's Kevin Dehan has been keeping busy. Following the release of four long-players in the span of some eighteen months, his honky-tonk horizons are set next on the live set, Live from Dry Creek Café, in tribute to the band's beloved Austin haunt. Rowdy, and soaked in pedal steel and Lone Stars, it shines selections from the band's patented Texas Music in perhaps its purest form yet. We recently caught Dehan for a gorgeous full-band set at the Brooklyn-based jukebox joint Skinny Dennis, and it is with those players—Jon Catfish DeLorme on pedal steel, Russell Hymowitz on bass, and Adam Amram on drums—that he laid down his inaugural Lagniappe Session. Dehan, in his own words, below.
---
Cactus Lee :: Going Down (Don Nix)
I recently went to NY and hooked up with some very talented and nice musicians out there to do a one-off show (members of ZZZWalk, Psychic Ills– Catfish DeLorme, Adam Amram, Russell Hymowitz). I chose this song to break the ice because we had never played together– there's a lot of space to fill and room to figure it out. Out of the versions of this song recorded, (Nix / Freddie King / Cale) this definitely leans into the Cale version.
Cactus Lee :: Grocery Blues (Arlo Guthrie)
I was watching The Muppets with my wife and kid and we saw the Arlo Guthrie episode, he does this song on the show– it's the highlight. Arlo's lyrical abilities are unmatched and he is very specific with his word choice. I wanted to give this song a try. Also featured is Dennis Ludiker from Austin, TX on mandolin. Dennis is a very great player, thanks man. This song is also a shout out to Cathy at Sam's Town Point.
Cactus Lee :: A Hard Rain's a-Gonna Fall (Bob Dylan)
I play this song very rarely but the lyrics are always in my guitar case typed up. It's a nice trance. First people seem to roll their eyes that it's happening, then by the last verse (it goes much longer than the previous verses) everyone is on the same page. It's like watching someone hold their breath for as long as possible. That's also Dennis Ludiker on mandolin here.
Cactus Lee :: Kind Woman (Buffalo Springfield)
I became obsessed with this song, mostly the steel player (Rusty Young) who plays on the recorded version. I wanted to have a track to let Catfish DeLorme let loose. He and I were discussing Rusty Young (he used to play through a Leslie speaker and also wrote the Poco hit "Crazy Love") and found out eerily that he just passed away three months earlier, which neither of us had known while deciding to play it. So this one is a tribute to Rusty.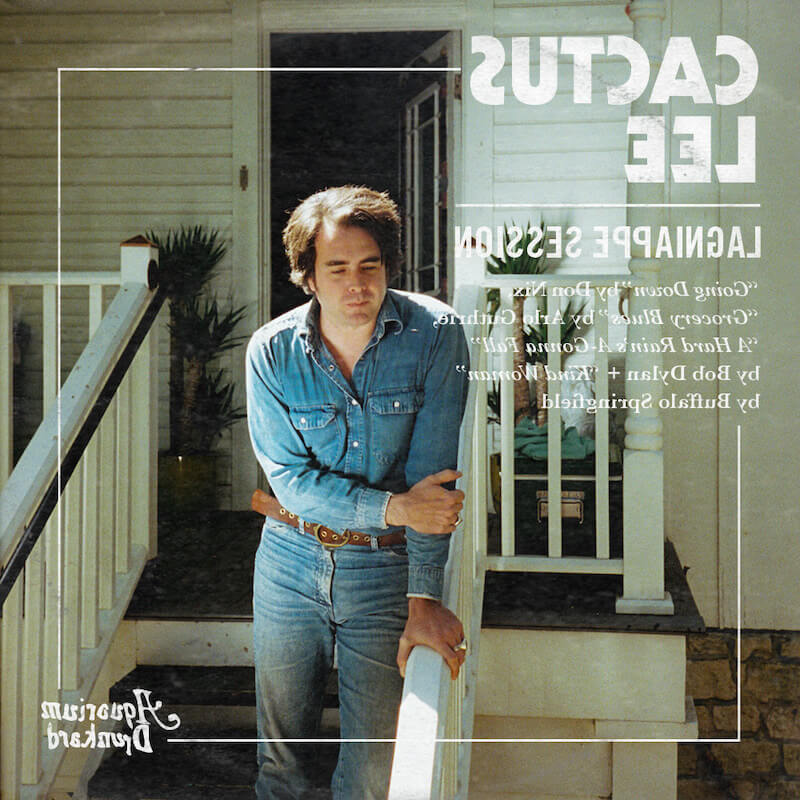 Lagniappe Sessions Archives / art denis boudart / imagery via d norsen
For heads, by heads. Aquarium Drunkard is powered by its patrons. Keep the servers humming and help us continue doing it by pledging your support via our Patreon page.