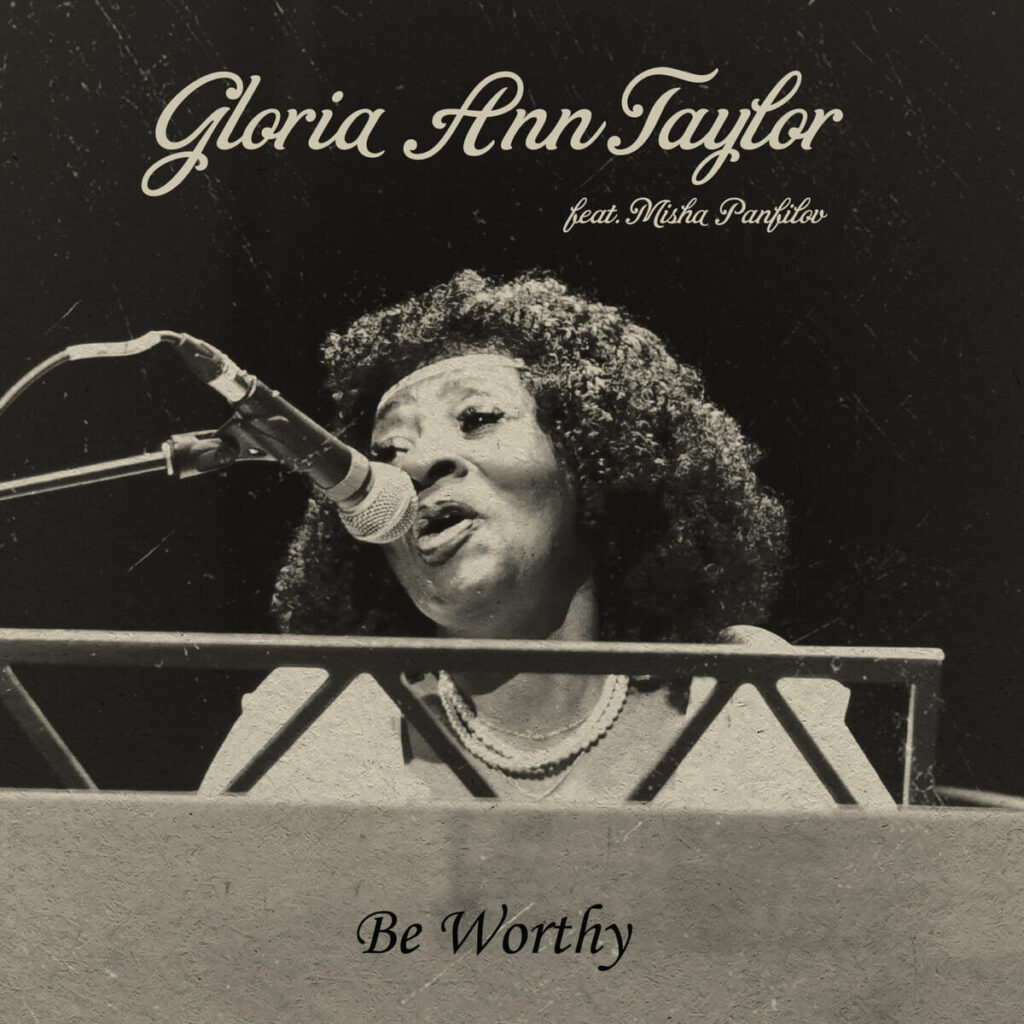 In the late '70s Gloria Ann Taylor walked away from the music business, her career having largely stalled out since its auspicious '60s origins. But a recent renewed interest in the pioneering R&B/soul singer—ultimately resulting in the winning 2015 compilation Love Is A Hurtin' Thing—sparked a similarly relit flame on Taylor's side, and the following year she returned to the studio for the first time in decades. Tragically, Taylor would only record three tracks before passing away at the all-too-young age of 56 in 2017.  
Four years on, those three tracks—"Be Worthy," "Rich or Poor, and "Tough Suzanne"—will see release later this Friday, the recordings having been fleshed out and finished by the Misha Panfilov Sound Combo. The group, led by the Estonian multi-instrumentalist Panfilov, put out one of our favorite records of last year, Days As Echoes, and it's a treat to hear their earthy and organic jazz paired with Gloria Ann Taylor's latter day pipes.  
Dig "Be Worthy": Taylor's vocals are obviously matured and deepened—a little more grizzled and lived in, but still soaring to the same powerful, righteous heights as they always did. Together with the Combo, they conjure a cut of gospel funk that's as eccentric and left of center as anything she did with Walter Whisenhunt's Orchestra in the '70s. The Combo's piano and horns set a sinewy, church-revival rhythm as Taylor urges a deep and embracing spiritual inventory. And when she delves into warnings of wicked temptations hovering, she's accompanied with screeches of electric guitar scorching the earth. As the group comes to a crescendo, Taylor's voice fades out in an echoing ghostly fashion while, somewhere in paradise, a flute peeks its head out above the rolling and thunderous clouds. | c depasquale
Help directly support Aquarium Drunkard via our Patreon page. As we're not backed by any corporate goblins, your support will help keep an independent cultural resource alive and healthy in 2021 and beyond.