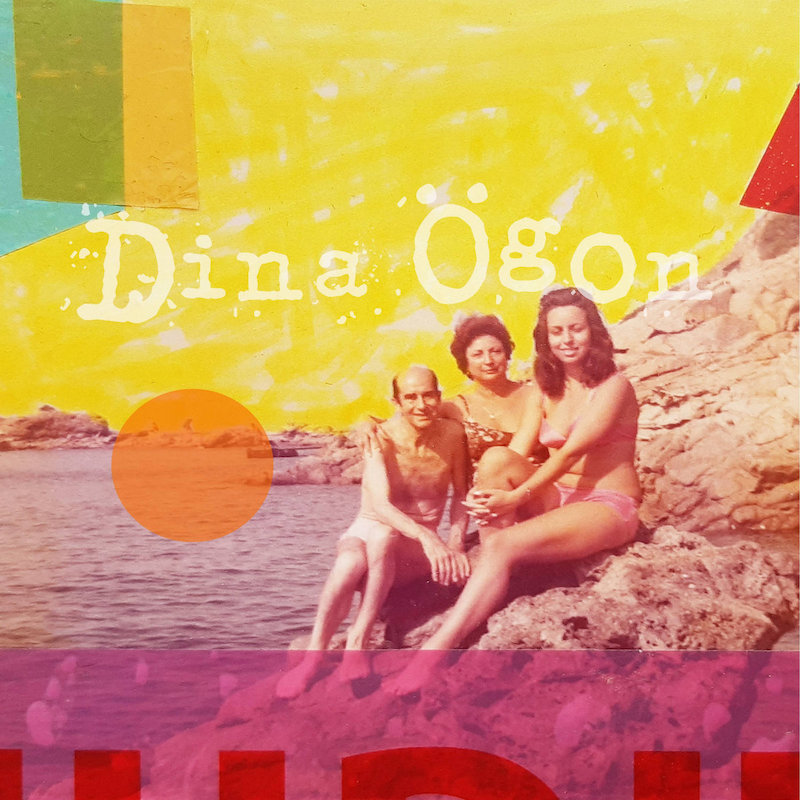 The self-titled debut from Sweden's Dina Ögon is, at its root, a collaboration between vocalist Anna Ahnlund and multi-instrumentalist Daniel Ögren. Having played with fellow Swedish acts Anna von Hausswolff and Sven Wunder, Ögren is well tapped into his local musical community and thus invites a sharp cast of collaborators on this Song a Song Fighter release, featuring all manner of instrumentation to color the music with strings, vibraphone, reeds, and organ.
It results in a work of singular and arresting fantasia pop, where Ahnlund's dreamy chanteuse vocals reign over a groove-laden collection dancing between bossa nova, lounge, r&b, and smooth jazz. But check out the album closer "Ficktjuven"—here the group's playing leans more into some kind of lost 70s private-press psych vibes. Translating to "The Pickpocket," the track has a fittingly mischievous and nocturnal tenor to it. With a deep-pocket, Headhunters-esque rhythm and strings that soar, crash and swoop across the song, Ahnlund leads the groove through passages of downbeat jazz-funk and kaleidoscopic psychedelia, the playful pop presence of she and her backup singers striking against the band's more alert and antsy paranoia. | c depasquale
Aquarium Drunkard is powered by our patrons. Keep the servers humming and help us continue doing it by pledging your support via our Patreon page. For heads, by heads.