That's right — another Bandcamp Friday hits on Nov. 5, 2021. A music lover's feast, month after month, giving listeners a chance to put cash directly in artists' and labels' pockets. Like any good feast, the offerings can be occasionally overwhelming, so we've got a few recent recommendations if you're in need, ranging from psych freakouts to pastoral jazz, from Egypt in the 70s to present-day New Jersey. Listen up, get down.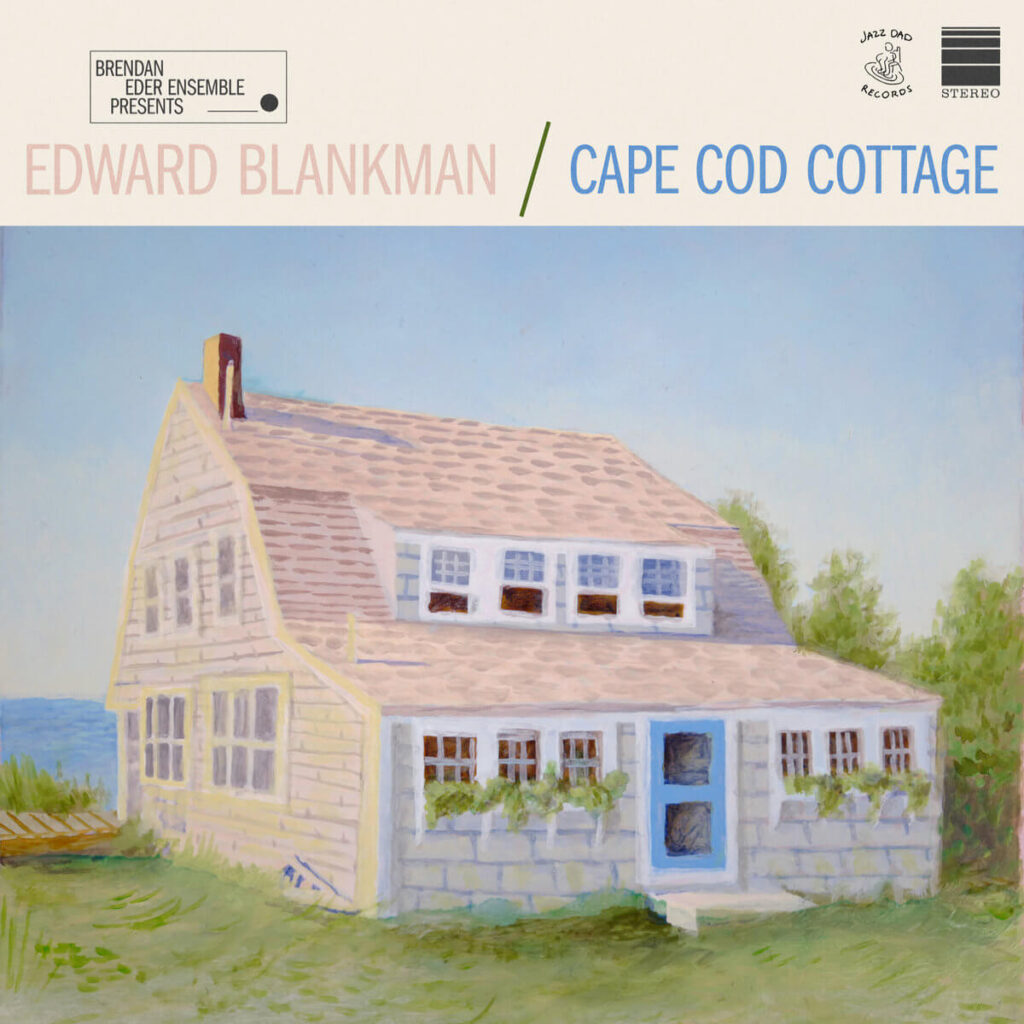 Brendan Eder Ensemble – Cape Cod Cottage: This one showed up in my inbox a few months back accompanied by an elaborate backstory about an aged New England widower in the 1970s recording a long-forgotten jazz classic. Not true, apparently! Cape Cod Cottage is actually a new work by Los Angeles-based musician/prankster Brendan Eder. But wherever and whenever the album was made, you'll love it. Chiming Wurlitzer, fluttering flutes, warm alto sax, the occasional drum machine…it's a wistful beauty, recalling at times Vince Guaraldi, Paul Desmond, Erik Satie, and others. A very nice autumnal listen.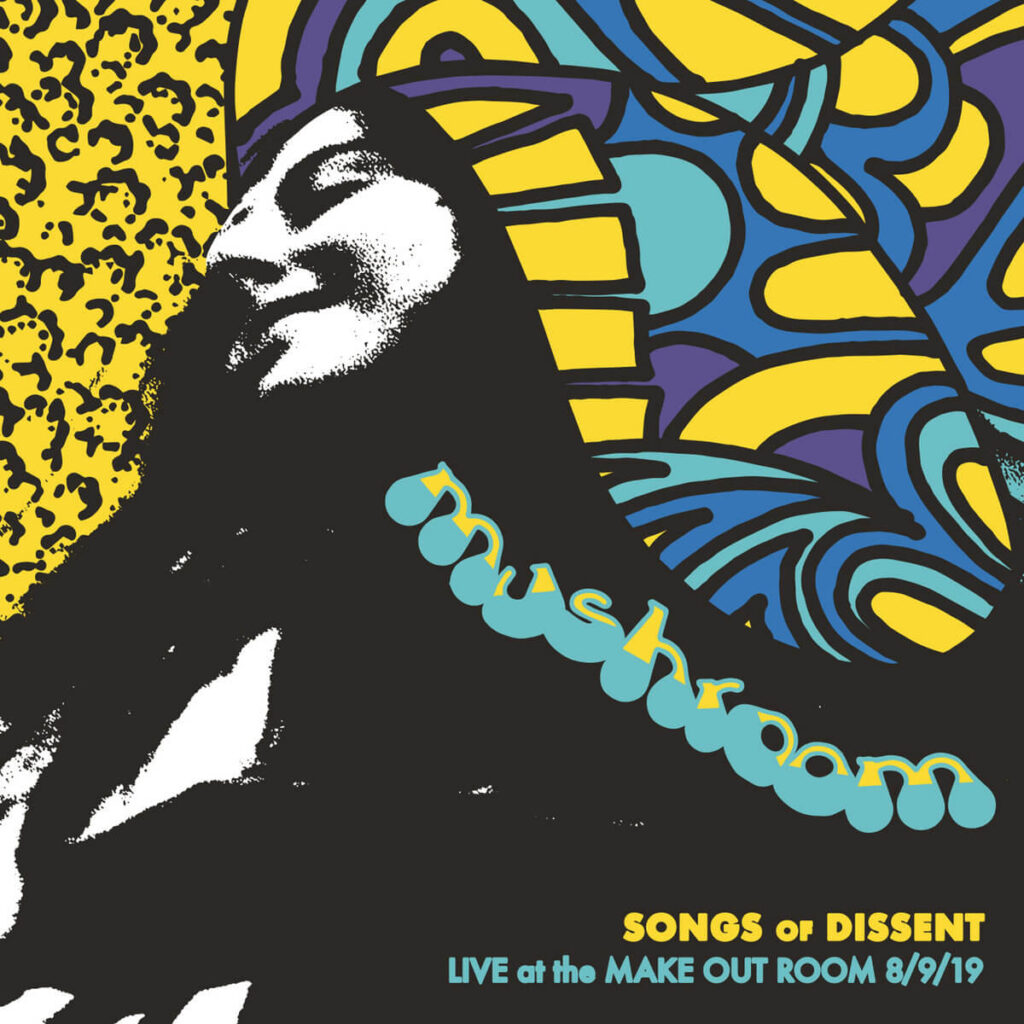 Mushroom – Songs of Dissent: Live at the Make Out Room 8/9/19: The long-running Bay Area collective known as Mushroom celebrated their 22nd anniversary in 2019 doing what they do best — playing a set of deep-fried, freeform, free range instrumental jams. Over the course of 70+ minutes, we get Can-tastic kosmische freakouts, Agharta-worthy explorations, Canterbury-style pastoral trips … and more! Mushroom builds up a head of steam as the show progresses. By the end, you'll be exhausted and exhilarated. A winner! (Also gotta give it up for the song title of the year — "Kraut Mask Replica" — and D. Norsen's groovy designs.)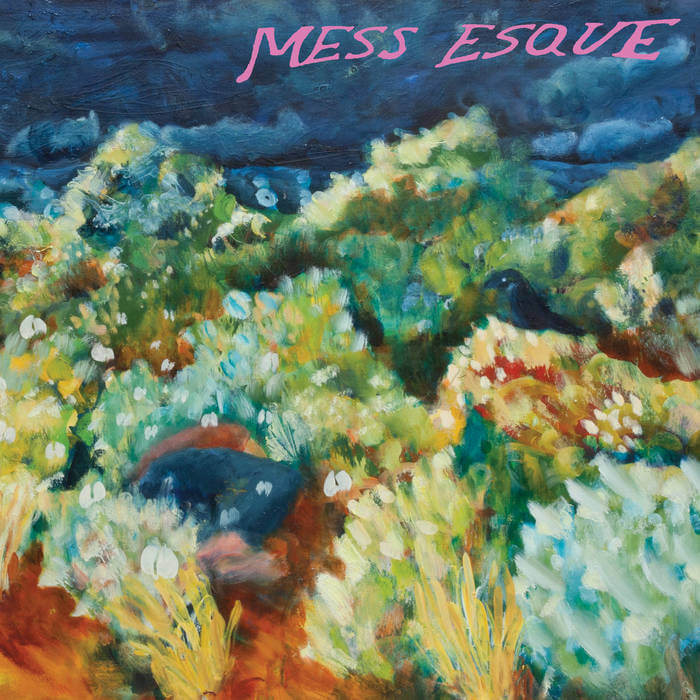 Mess Esque: The Dirty Three's Mick Turner has always been an unmistakable guitarist — you know it's him almost immediately just from his strum, even though he's the opposite of a flashy player. He's both laconic and intense all at once, defiantly minimal but he fills up the room wonderfully. On Mess Esque's self-titled LP, Turner is paired up with singer Helen Franzmann (aka McKisko) for a collection of dreamy tunes that float along in laid-back fashion, never hurrying, always captivating. A long-distance project, but amazingly intimate. While you might get a whiff of Turner's classic collabs with Chan Marshall, Mess Esque has its own thing happening, as the songs unfurl and unwind, finding the sweet spot again and again.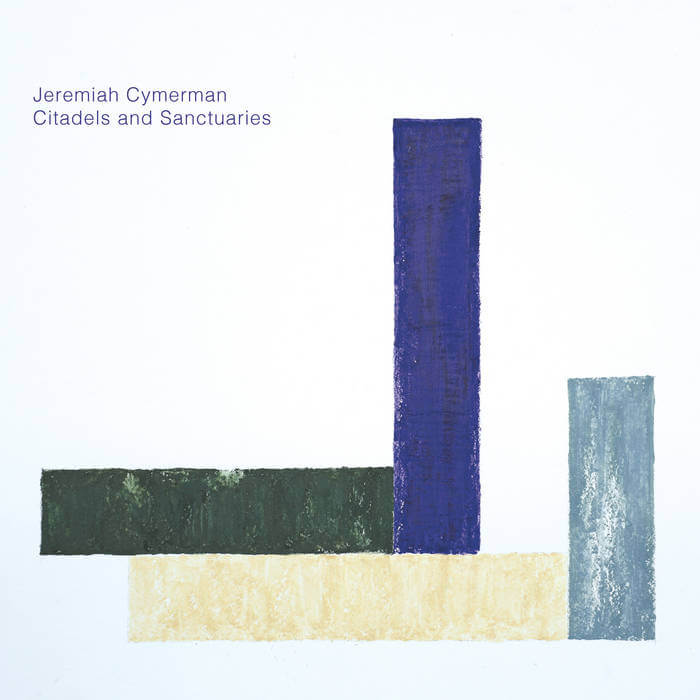 Jeremiah Cymerman – Citadels and Sanctuaries: You may not think of the clarinet as a particularly heavy instrument — but in Jeremiah Cymerman's hands, that's exactly what it becomes. His latest, Citadels and Sanctuaries, is a powerful effort, finding all kinds of new possibilities, while also paying tribute to past masters. An ancient to the future kind of vibe. There are electronic textures and various effects employed on the album's 10 songs, but the clarinet's darkly shaded tone is always at the center, whether Cymerman is burning low and slow or white-hot. Meditative and moody at some points, ferocious and noisy at others. This is a headphones record, to be sure, rich in atmosphere, with all kinds of subtleties drifting through the mix.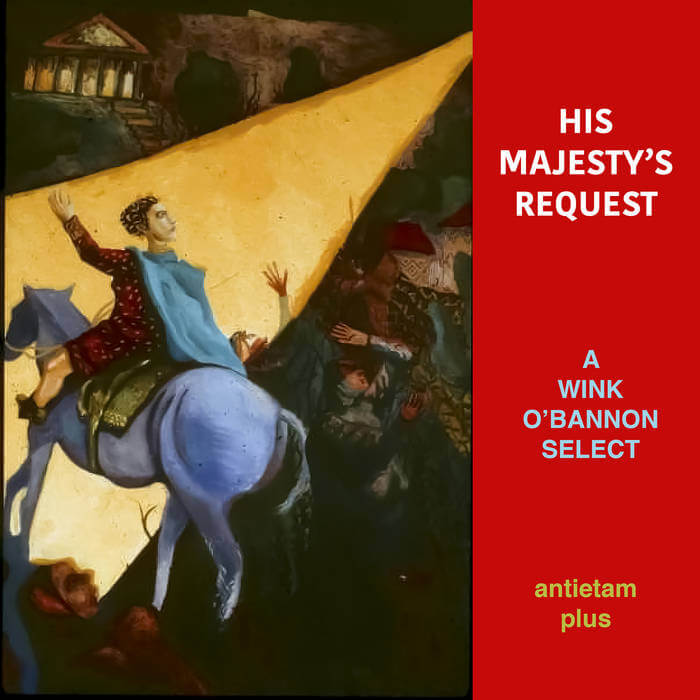 Antietam Plus – His Majesty's Request: A Wink O'Bannon Select: As that "Plus" suggests, long-running indie rockers Antietam have gathered together a star-studded cast of characters to pay tribute to a fallen comrade — Wink O'Bannon, who passed away last year. As such, His Majesty's Request is a collection featuring covers of O'Bannon's favorite tunes. You'll find a lot of your favorites, too, I bet. It's an extremely fun listen, with highlights a-plenty: Sue Garner and James McNew duetting on "Walk Away Renee"; Ira Kaplan coasting through "Tired of Waiting"; Will Oldham remaking "Beware of Darkness"; Doug McCombs tackling Sonny Sharrock! The vibe is celebratory and familial, a tribute to the power of music to bring friends together. Grab it — proceeds go to Girls Rock Louisville and AMPED, both very worthy causes.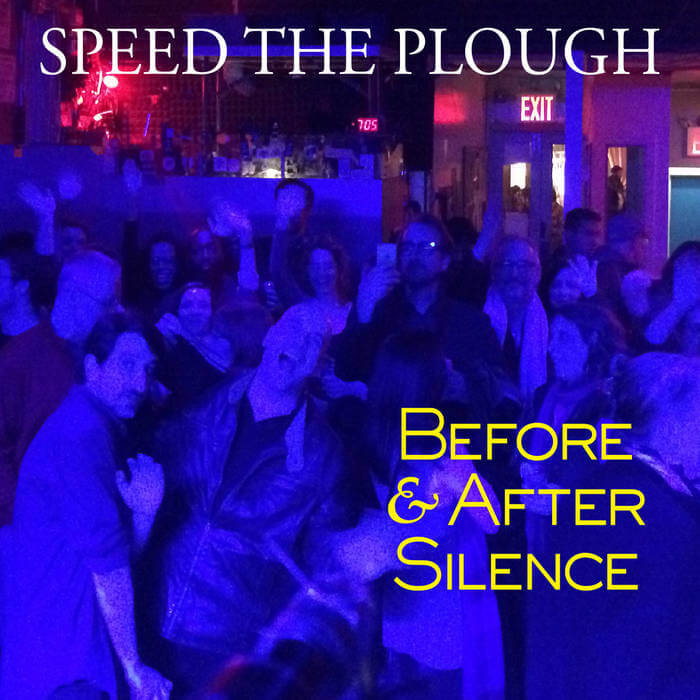 Speed The Plough – Before & After Silence: Jersey lifers Speed The Plough got busy during the pandemic, recording and releasing a series of digital singles (as well as digging through their archives) — all of which have been helpfully collected on Before & After Silence. The group is masterminded by John & Toni Baumgartner but they had plenty of help from their friends, including such talents as the Feelies' Stan Demeski and Brenda Sauter (who were both in The Trypes with the Baumgartners), the Rain Parade's Matt Piucci, and Antietam's Tara Key. The results are wide-ranging, skipping from crunchy, Yo La Tengo-ish indie rock ("Beautiful Place" is a total hit) to lush chamber pop (the flute-and-piano heavy "Broken Glass"). There's melancholy and optimism in equal measures, a warm feeling throughout.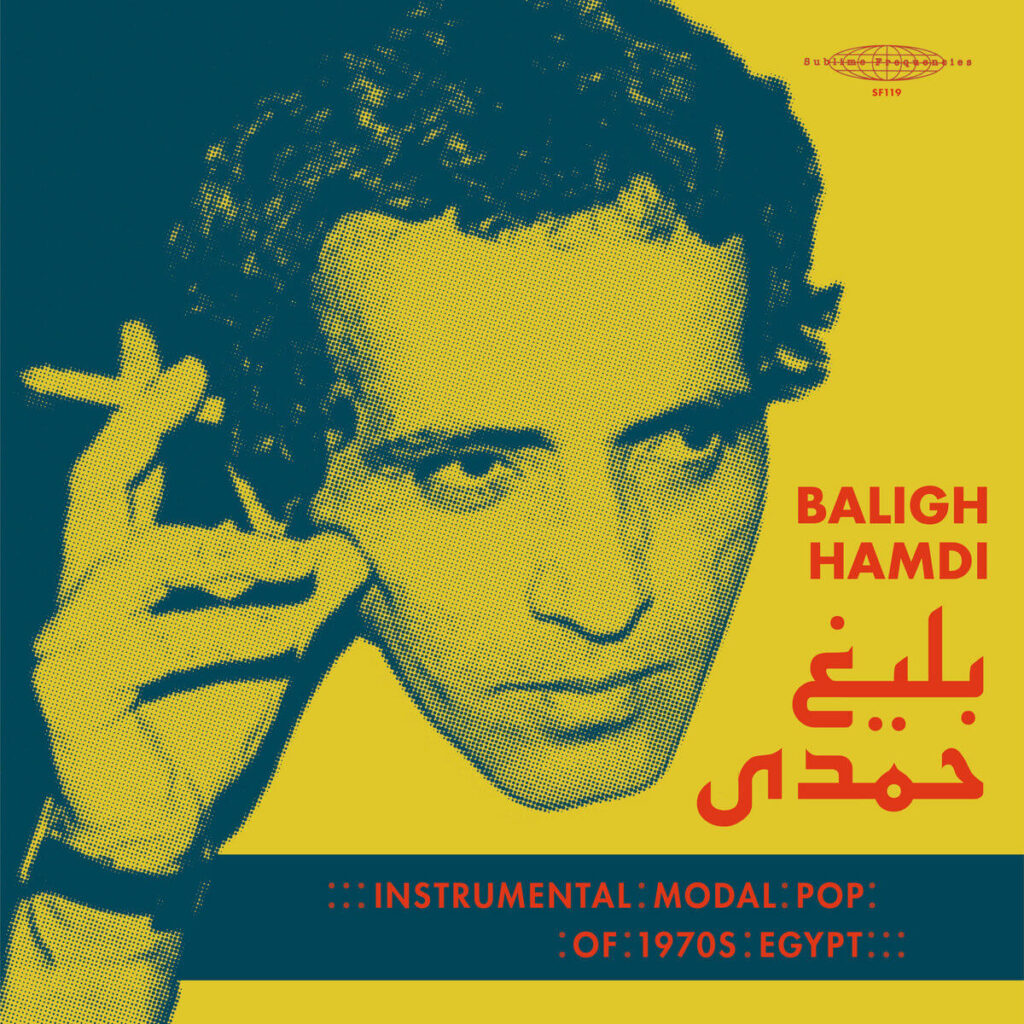 Baligh Hamdi – Instrumental Modal Pop of 1970s Egypt: A remarkable compilation from Sublime Frequencies — a label that's been bringing us remarkable compilations for close to two decades now. This one pulls together an hour's worth of gems from Baligh Hamdi, a prolific Arabic composer. Each tune here is packed with sinuous grooves, wiry guitar (courtesy of the master Omar Khorshid), and beguiling keyboard sounds (courtesy of another master Magdi al-Husseini). Evocative and imaginative, it'll take you to another place, another time.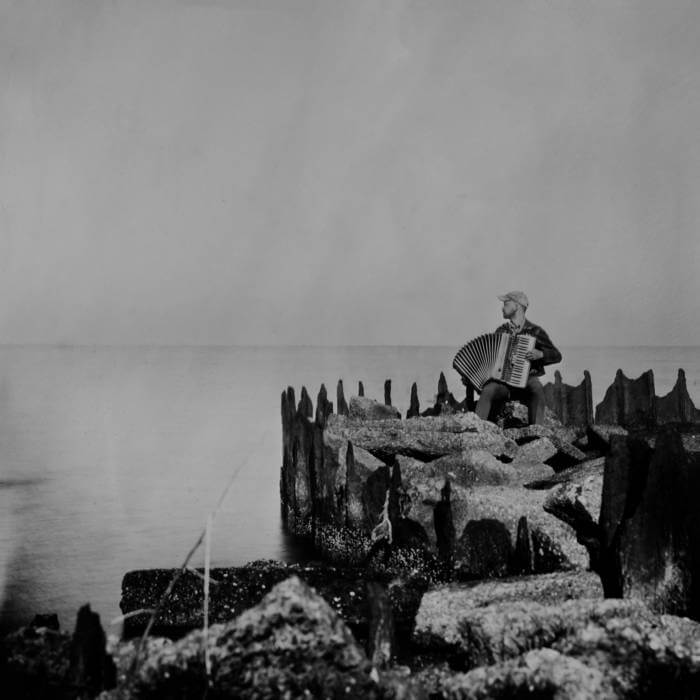 Walt McClements – A Hole In The Fence: Never mind cosmic pedal steel — let's get the cosmic accordion scene going. Taking cues from Pauline Oliveros' pioneering explorations, Walt McClements' A Hole In The Fence is a totally immersive affair, with the composer coaxing huge, beautiful sounds out of a single instrument. More often than not, McClements' playing is akin to a pipe organ ringing out in some enormous cathedral. Heavenly.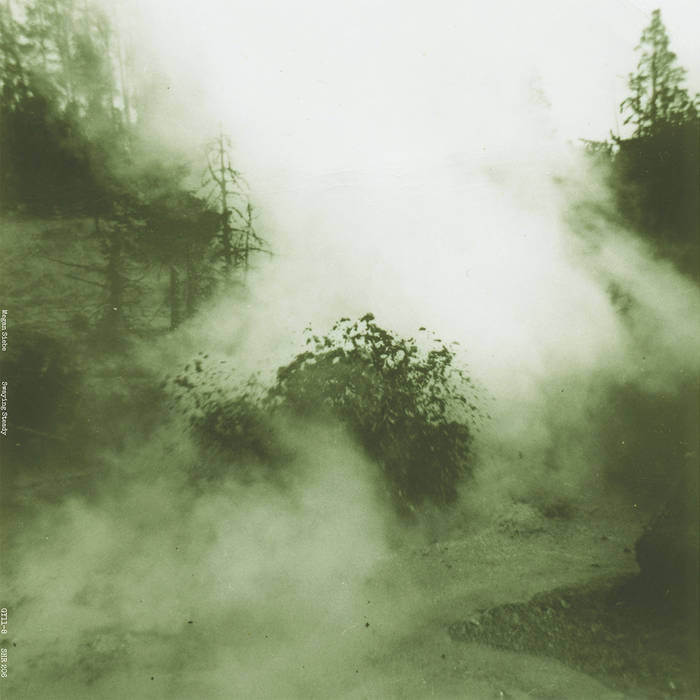 Megan Siebe – Swaying Steady: An excellent LP from Omaha's Megan Siebe, whose name you might recognize from her work with Simon Joyner and David Nance. Swaying Steady kicks off with the appropriately easygoing "Easy Street," which might make you think you could easily file it next to your favorite Lucinda Williams records. But Siebe has more than just one trick up her sleeve, sometimes moving into darker, country-noir zones, perfect pop ("Over My Head" should be a hit) or even building up some authentically Orbison-ian grandeur. Wherever she goes, each tune is an understated gem, both familiar and surprising all at once.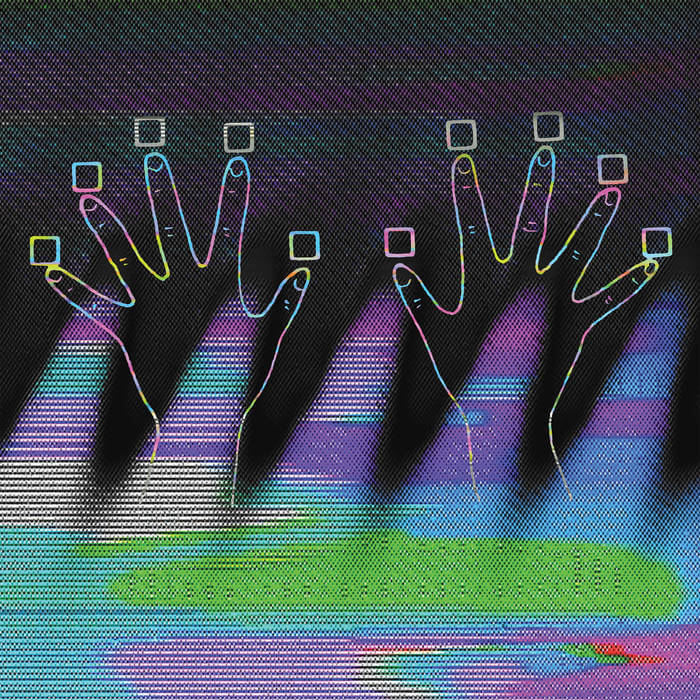 James Corrigan – Drum Circle: This one has an interesting sci-fi premise. "[I]magine a future civilization with limited access to instruments, recordings from the past, or musical training," James Corrigan writes. "Now ask yourself, how would this civilization understand a random assortment of surviving musical sounds without the contexts of genre, tradition, and academic or cultural writing?" Drum Circle is a possible answer to that question — and it's pretty delightful, offering strange synth-pop, homemade Steve Reich, and a rhythmic/melodic sensibility that is often charmingly off-kilter. If Jon Hassell was exploring the Fourth World, maybe Corrigan is somewhere in the Sixth or Seventh World. 
Only the good shit. Aquarium Drunkard is powered by its patrons. Keep the servers humming and help us continue doing it by pledging your support via our Patreon page.