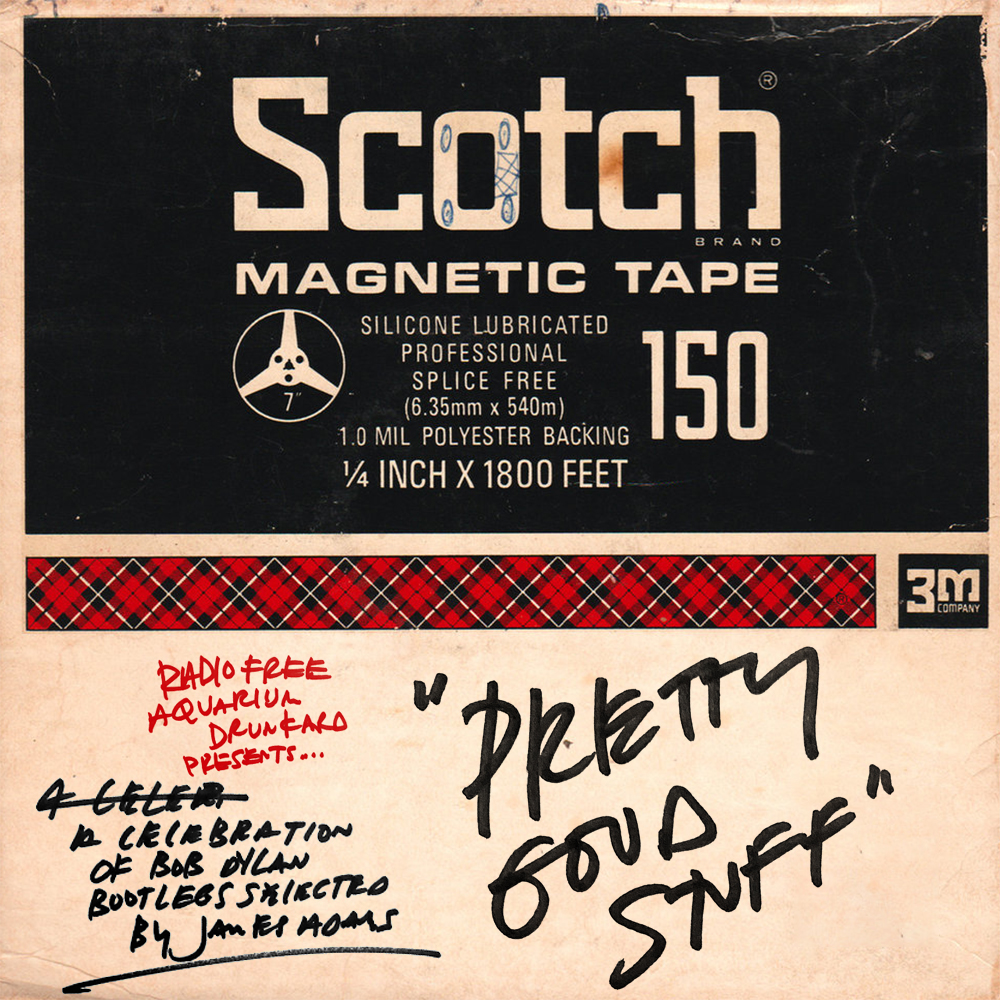 Lucky number 13. Welcome back to Pretty Good Stuff: Dylan historian James Adams' semi-regular hour-long program diving deep into the depths of all things Dwarf Music. This episode is strictly comprised of performances from the last tour of songs from the latest album, Rough and Rowdy Ways.
Bob Dylan :: Rough and Rowdy Ways Live | Episode 13
00:00 DJ talk over Watching the River Flow (2021-11-27; Boston, MA)
03:27 Black Rider (2021-11-02; Milwaukee, WI)
07:23 False Prophet (2021-11-07; Bloomington, IN)
13:52 DJ talk over When I Paint My Masterpiece (2021-11-27; Boston, MA)
15:46 My Own Version of You (2021-11-21; New York, NY)
23:43 I Contain Multitudes (2021-11-27; Boston, MA)
29:39 Mother of Muses (2021-11-06; Columbus, OH)
35:12 DJ talk over Melancholy Mood (2021-11-27; Boston, MA)
36:50 Key West (Philosopher Pirate) (2021-11-15; Moon Township, PA)
46:55 I've Made Up My Mind to Give Myself to You (2021-11-26; Providence, RI)
53:30 DJ talk over Every Grain of Sand (2021-11-27; Boston, MA)
55:35 Goodbye Jimmy Reed (2021-12-02; Washington, DC)
1:01:25 Out
Bob sez: Aquarium Drunkard is powered by its patrons. Keep the servers humming and help us continue doing it by pledging your support via our Patreon page. For heads, by heads.