Bandcamp Fridays may be a thing of the past (or maybe not!), but hey, throw a couple extra bucks on top of any asking price and voila — any day is Bandcamp Friday. With things still fairly uncertain for touring musicians in 2022, it can make a difference. As always, we've got a whole bunch of recommendations for you. Fill up your cart. | t wilcox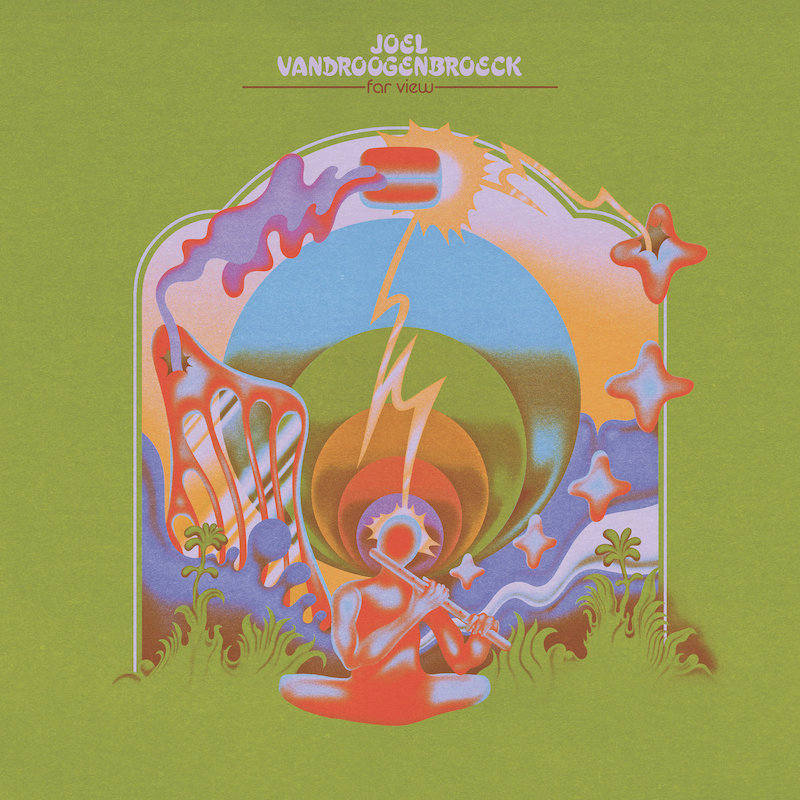 Joel Vandroogenbroeck – Far View: Take a journey into the imagination of a Library Music master. Far View gathers 15 diverse tracks from Belgian composer Joel Vandroogenbroeck, recorded during the 1980s. It's a kaleidoscopic trip, with hints of Fourth World strangeness, ambient beauty, esoteric funk, swirling psych, oddball exotica … you know, the good stuff! Cinema for the ear.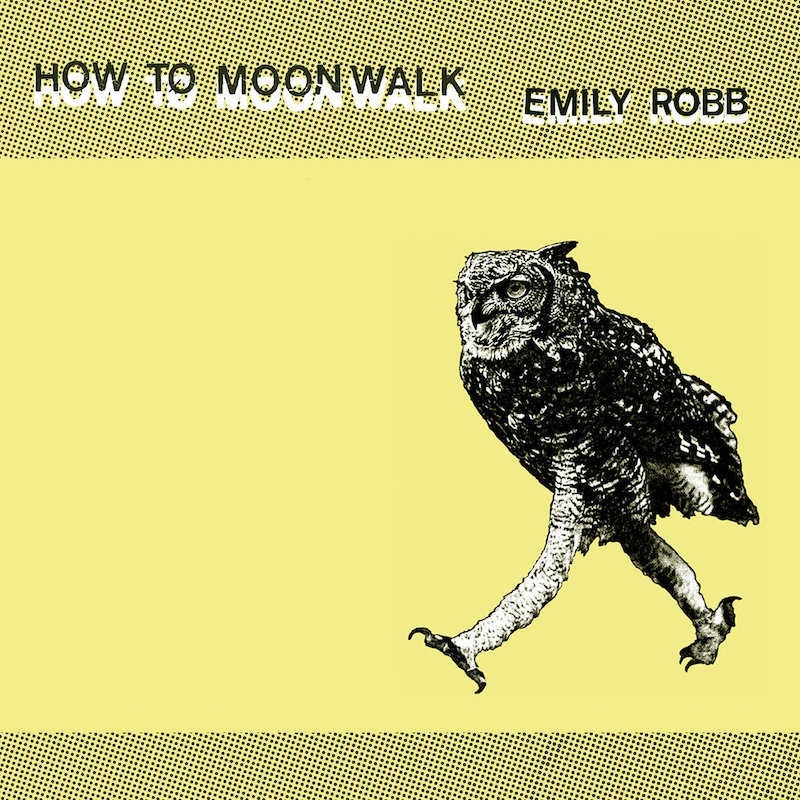 Emily Robb – How To Moonwalk: Philly guitarist Emily Robb gave us one of 2021's sweetest slabs with the David Nance collab band Astute Palate's debut LP. Now, she's back with a thrilling solo album. Waves of feedback, crunch-tastic riffs, pitiless amp abuse worthy of the Velvets' Legendary Guitar Amp Tape — this is a noise rock album that actually rocks. Play it LOUD.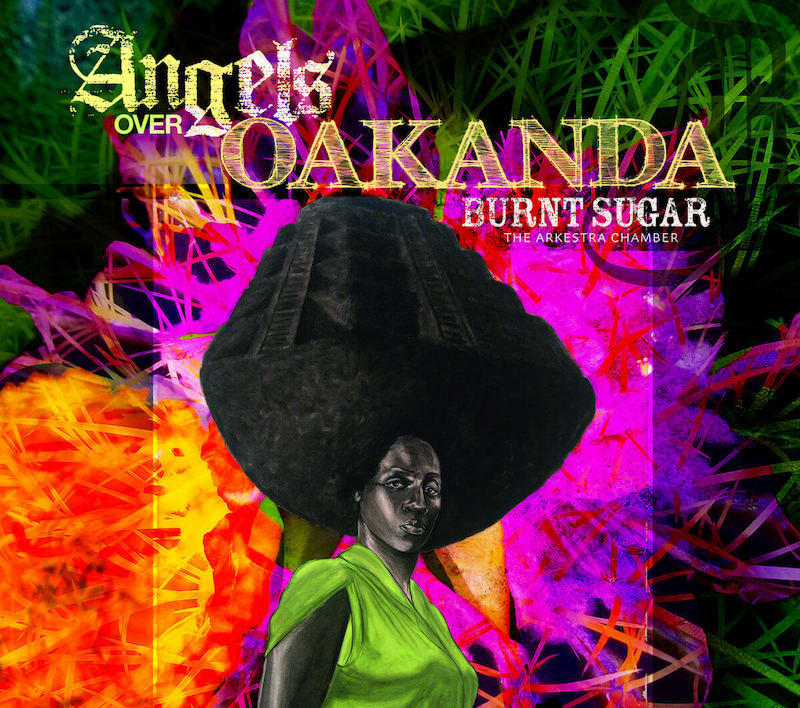 Burnt Sugar The Arkestra Chamber – Angels Over Oakanda: Greg Tate, who sadly passed away last month, wasn't just a great critic and thinker. He was also a musical instigator, leading the loosely organized Burnt Sugar The Arkestra Chamber since the late 1990s. The most recent Burnt Sugar LP is a good place to hop on. Tate lets his group's collective imagination run wild, finding new possibilities in Black music at every turn. Electric Miles, classic P-Funk, Lee Scratch Perry … they all provide the ingredients for an extremely bitchin' brew of heady grooves and rhythms.
PG Six / Louise Bock – All Summer Long is Gone / PG Six – Live at the Tavern: The multi-talented Pat Gubler (AKA PG Six) has been a reliably brilliant fixture on the underground scene for decades now, stretching from his days in the pioneering free folk collective Tower Recordings to his solo years to his current membership in both Wet Tuna and Garcia Peoples. Pat's name is pretty much a trademark of quality! Don't skip these recent trips. First, there's a gorgeous tape collab between PG Six and Louise Bock (Spires that in the Sunset Rise). All Summer Long is Gone sees Gubler and Bock duetting (respectively) on harp and alto sax, layering strange resonations and free-flowing melodies, one on top of the other. At times there's a Rainbow in Curved Air kinda vibe, at others you may think you're listening to some lost ECM classic. Totally nice. Then we've got an archival dig — Live at the Tavern presents a PG Six solo show from way back in March 2001, right around when the songwriter's debut long-player was coming out. It shows off Gubler's considerable skills as a Jansch-y guitarist and singer (there's also some very tasty harp action here, too), finding misty and mystical moments throughout.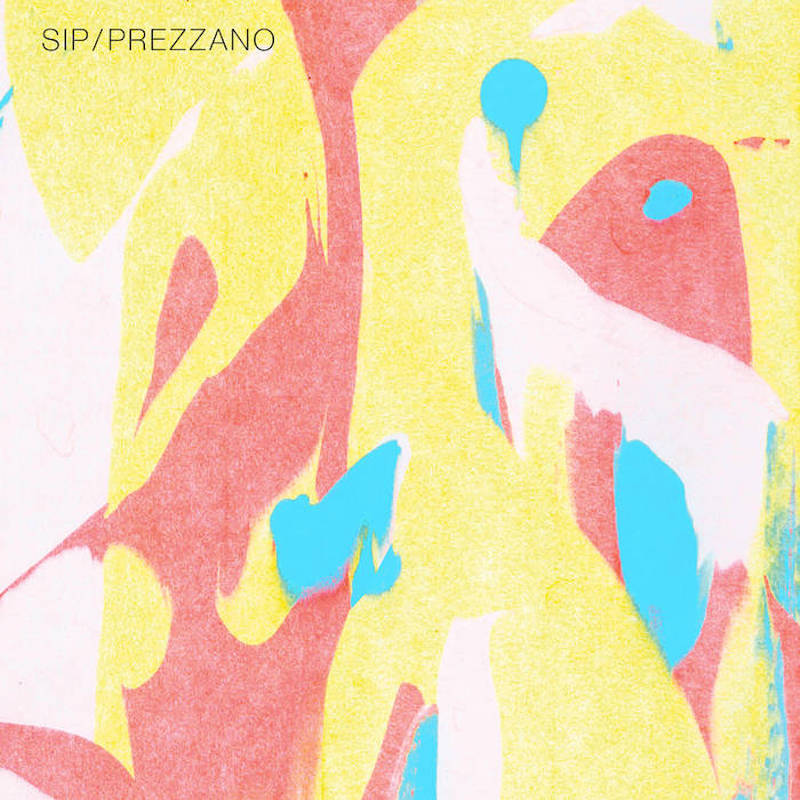 SiP / Prezzano: A truly marvelous collaboration between Pete Prezzano (you may know him as the guy behind the excellent Love All Day records) and Jimmy Lacy (who records under the SiP moniker). The pair's majestic synth duets made me think of Terry Riley and Patrick Gleeson's awesome Crossroads soundtrack, with gently interlocking pieces coming together in wondrous ways.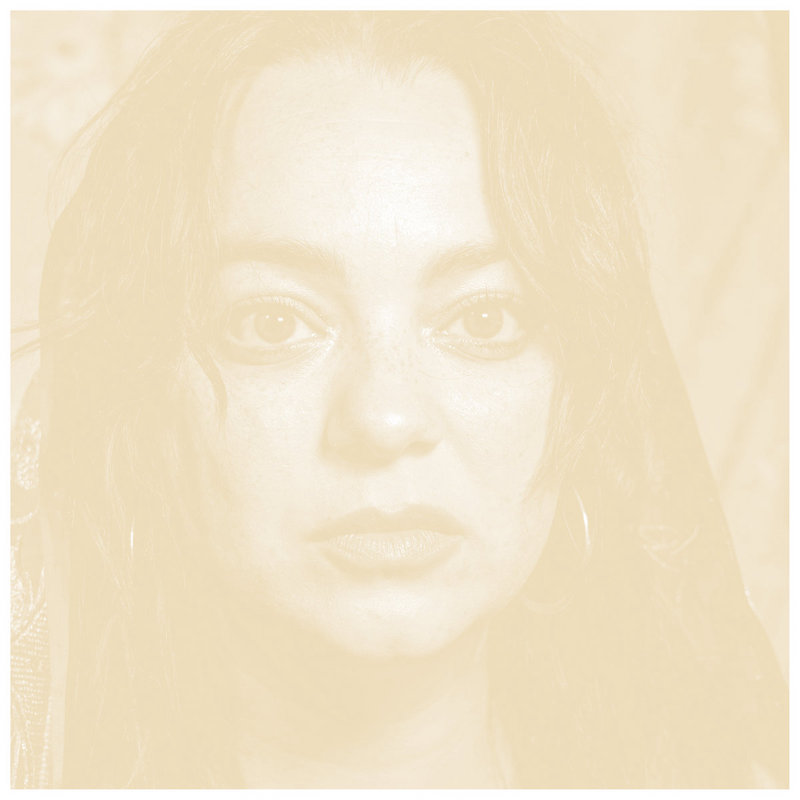 Maria Elena Silva – EROS: Maria Elena Silva's voice rarely rises above a whisper on the remarkable EROS — but don't mistake this one for a lullaby-type album. The intensity level is kept at a superhumanly high level throughout. Whether Silva is singing in English or Spanish, whether she's floating ghostlike through a jazz standard or delivering her own spellbinding originals, you'll be hanging on every syllable. The band that joins Silva here (including such ringers as Jeff Parker, Alex Sadnik, and Chris Schlarb) matches her perfectly, adding a sharp-edged but free-flowing chamber jazz vibe via skittering drums, strangled guitar solos, and murmuring horn arrangements.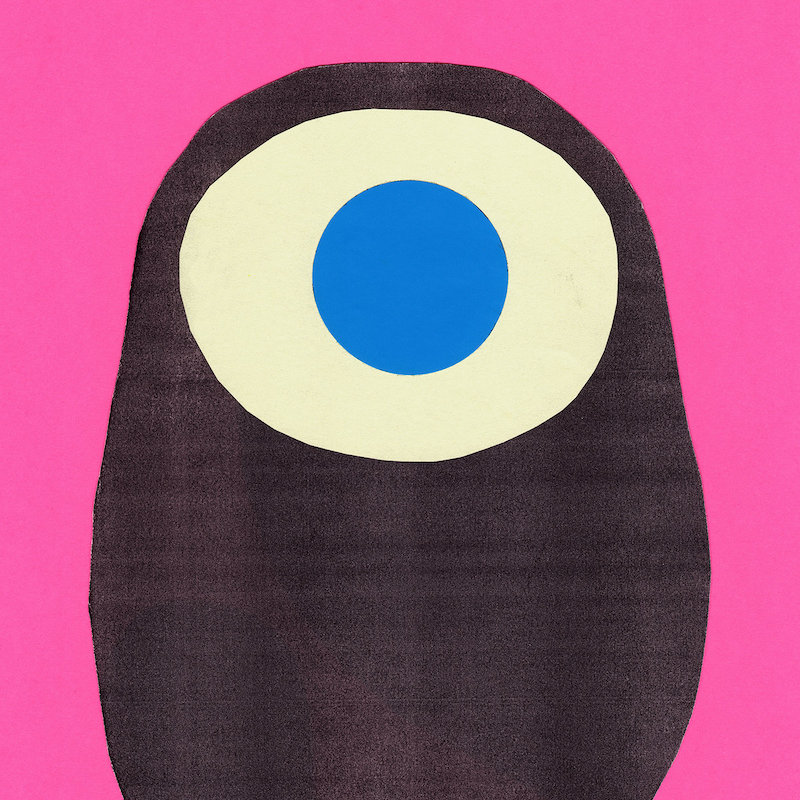 Vanishing Twin – Ookii Gekkou: Exploring similar territory as Broadcast and Stereolab before them, Vanishing Twin's Ookii Gekkou is an absolute winner, filled with bewitching sounds, hypnotic rhythms, and strange overtones. The influences are too many to name, but there's definitely Sun Ra, vintage library music, hints of exotica, and klassic krautrock all adding to the heady brew. The band manages to be more than the sum of its various parts, however, creating something that — despite its many precursors — feels unique and fresh. "Wider Than Itself," as one of the song titles tells us …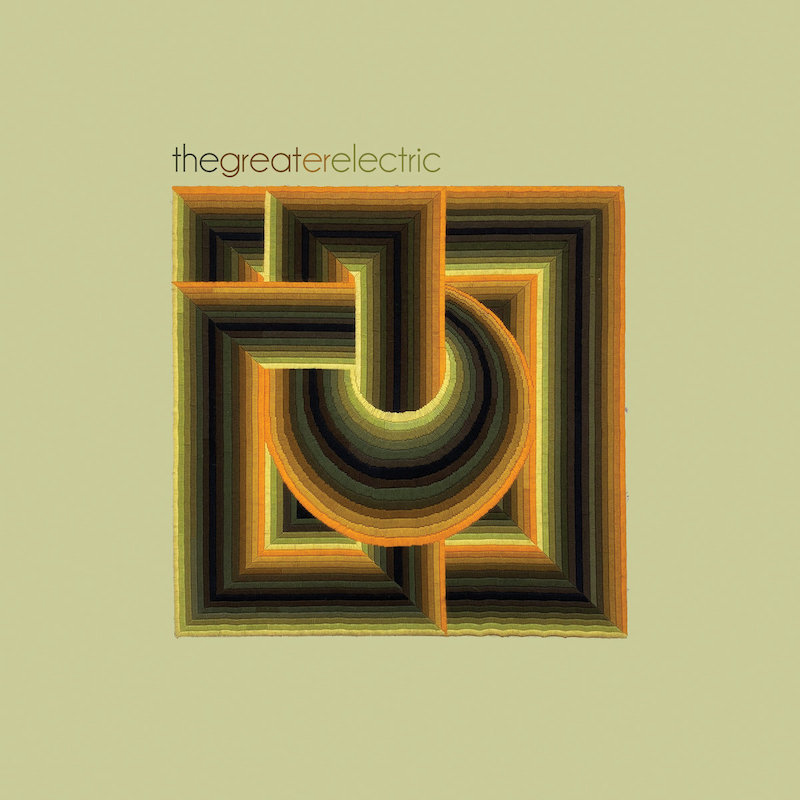 The Great Electric – The Greater Electric: I'm not a religious man, but I bow at the altar of the motorik beat. And so, it seems, do The Great Electric. The South London band's second LP is packed with Dinger-worthy drumming and Rother-ian majesty. The good stuff. The centerpiece here is "Harkonen," the billowing 23-minute opener, a heavenly groove that you could see going on for at least another 23 minutes (though the jam is interrupted at one point by what seems to be an mp3 committing suicide). Absolutely Great.
Luke Stewart & Jarvis Earnshaw Quartet / Travis Duo (Jarvis Earnshaw & Trevor Dunn) – Hypnagogia: Two excellent, unclassifiable recent releases featuring Jarvis Earnshaw on sitar. First up is his quartet with bassist Luke Stewart, one of the current jazz scene's leading lights. Together with drummer Ryan Sawyer and alto saxophonist Devan Waldman, Earnshaw and Stewart create a sound that's rich with texture and color, always shifting and spacious, always going deeper into the moment. The sitar might make you think of those classic Codona records, but really, this one stands in a category all its own. On Hypnagogia, Earnshaw teams up with Mr. Bungle / Fantomas / John Zorn bassist Trevor Dunn for more adventurous explorations. As the title hints, the spontaneous compositions here are apparently "based on drawings & diagrams drawn during lucid dreaming." But even if you didn't know that, you'd still get that vibe.
Andrew Scott Young / Ryan Jewell / Ryley Walker – Post Wook / David Grubbs & Ryley Walker – A Tap On The Shoulder: Ryley Walker served up one of 2021's best LPs with the magnificent Course In Fable — a must-have! But don't skip the two somewhat lower-profile collaborations that followed in its wake.
First, there's a wondrous improv-based trio record with longtime cohorts Andrew Scott Young on bass and Ryan Jewell on drums. Sometimes angular and edgy, sometimes as smooth as a river-polished stone, Post Wook is a record filled top-to-bottom with sweet interplay, unusual grooves, and a collective sense of curiosity. You can almost hear the players thinking, "What comes next?" That curiosity is carried over to A Tap On The Shoulder, Walker's inspired team-up with the venerable David Grubbs (Gastr del Sol, Bastro, Squirrel Bait, etc.). Over the course of seven exploratory tracks, the two players find plentiful common ground, while nudging one another into unexpected (and often quite beautiful) zones. A guitar record like you've never heard before. Let's hope this one is just the beginning of a beautiful friendship.
For heads, by heads. Aquarium Drunkard is powered by its patrons. Keep the servers humming and help us continue doing it by pledging your support via our Patreon page.