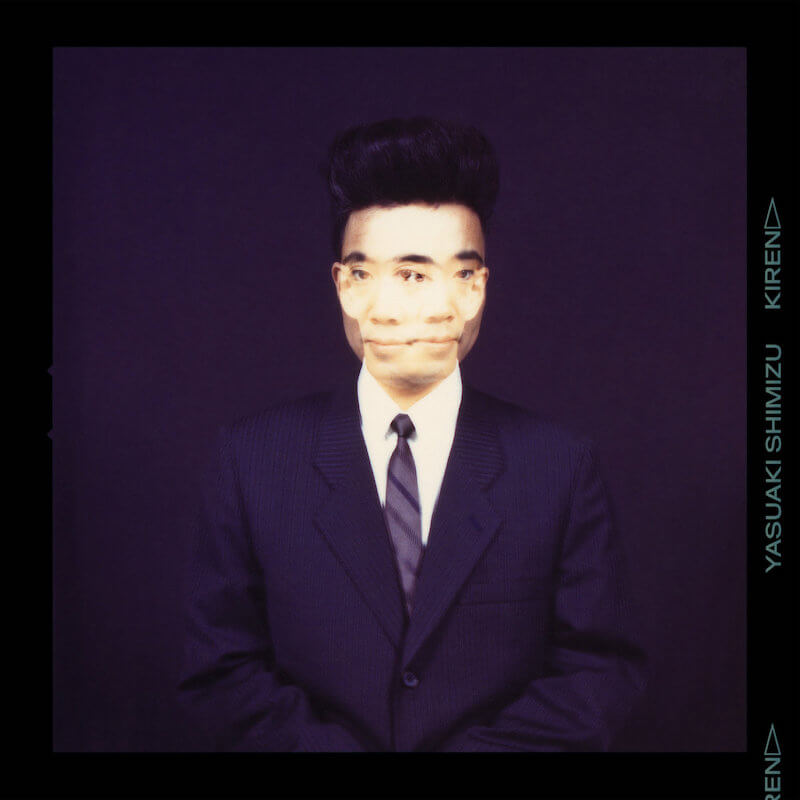 NYC-based label Palto Flats continues its Yasuaki Shimizu reissue series with Kiren—the Japanese saxophonist and composer's previously unreleased 1984 "work for experimental dance music." It follows his previous art-rock ascents on 1982's Kakashi and 1983's Utakata No Hibi (his last under the Mariah moniker), and finds him boldly moving forward in ambient-techno-fusion excursions. Shimizu exudes an artistic fearlessness—unafraid of dissonance or discord, he deftly leans into the strange moments of beauty that reveal themselves in small moments throughout a dizzying blur of avant-pop, jazz, minimalism, industrial trance, and traditional Japanese tonalities.
There's a current of submerged club music flowing through the pieces on Kiren, as though it existed on some subterranean gala plane. On album opener "Ashita," Shimizu sets a big, pulsating beat against gliding synths, the piece turning inward into a compact, mutant groove with warped horns and synth dancing dizzily amongst a marimba and Shimizu's sax. He leans into reedy, resonant eastern tones on "Momo no Hana," pairing its tranquility with an uncertain menace of tape manipulation and field recording, resulting in a shimmering and ceremonial dub, the found audio unfolding into a fleeting baroque calm.
"Asate" carries a quiet grandeur — Shimizu's horn humming warm, elegiac tones that levitate with choral synths and carry a spiritual jazz reverence. Materializing softly amongst a pulsating, industrial beat, it's a revelatory moment that feels like Shimizu was trying to get the angels to dance. Aquatic and tribal, the alien dance leanings on "Kangerofu" are set against widescreen cinematic synthscapes. Slowly, the track melds into a more meditative drone, the chiming of a bell easing its way into the rhythm before striking a chord like lightning against a woozy, red sky.
The tranquil techno of "Peruvian Pink" emits sustained and pensive electronic passages with a clanging, glitch-y bass, Shimizu working smoky saxophone into the warbling and beaming landscape, while closing track "Ore No Umi" works slinky drum machine and mallet funk against a sawing bassline and bright, open bursts of synth. The fusion creates flashes of bright chamber pop and post punk glitch—clanging percussion and drilling alarm sounding in harmony with a spacious and serene offering of folk-art.
The show-stealing "Shiasate" leaps into a banging warehouse beat, as a crystalline Eno-esque bass tone burrows in, contemplative in its every move until Shimizu's sax bolts into an exalting, big-sky gleam—ringing out with a dazzling, transcendent triumph. A tango of textures, a dance between dimensions. | c depasquale
Aquarium Drunkard is powered by its patrons. Keep the servers humming and help us continue doing it by pledging your support via our Patreon page. For heads, by heads.