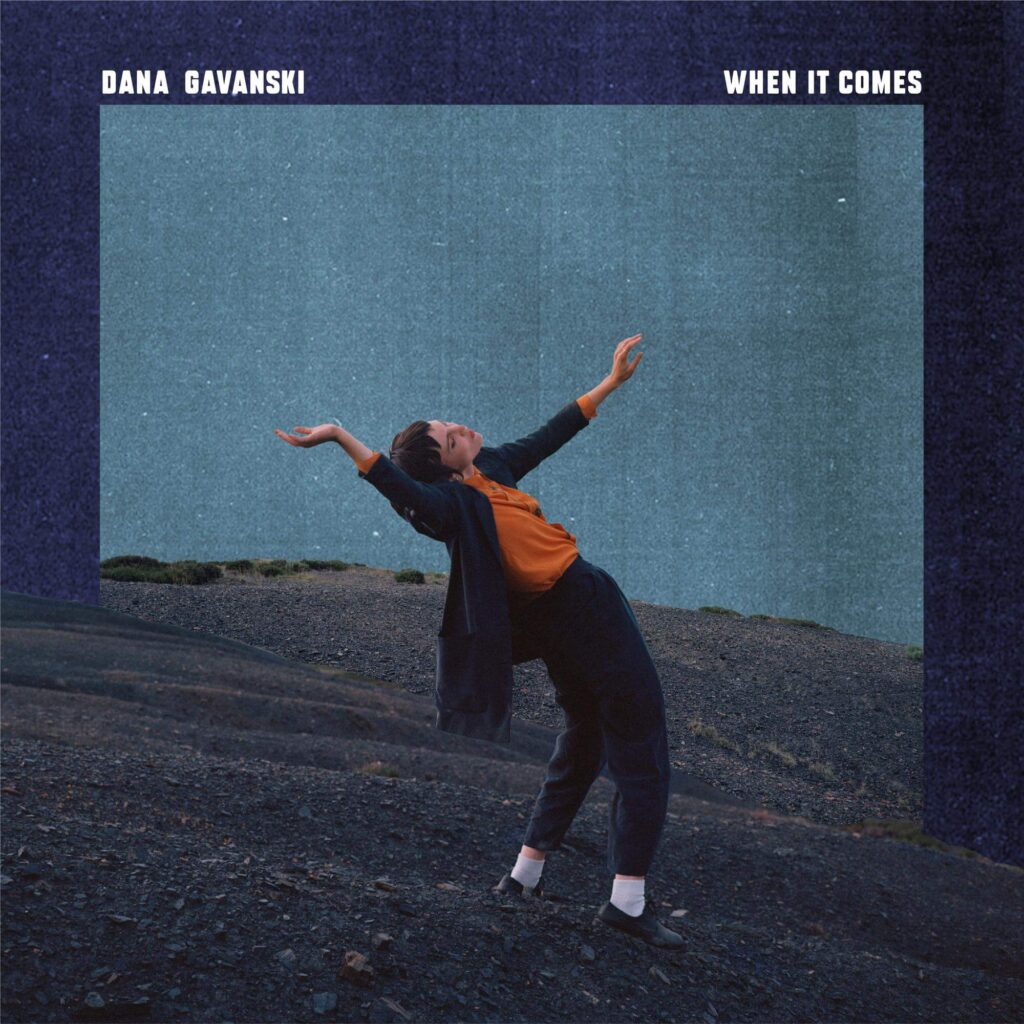 Bubbling under the surface of the gently thoughtful music that populates Dana Gavanski's new record When It Comes (Flemish Eye) are hints of darker emotions, expressions of frustration both transformed and averted. The album opens with the twinkly piano of "I Kiss the Night," the title perhaps a nod to the cosmic hug depicted on the beguiling cover art. A tone of whimsical reflection has been set, more curious than cute, but still playful, of the same mind as Cate Le Bon's avant-pop and Linda Perhacs' kaleidoscopic folk. 
When It Comes is the sonic equivalent of a morning or evening walk, a space equally suited to looking toward what is to come or reflecting on what has passed. The album manages to do both, which is less surprising after learning that Gavanski lost her voice while in the midst of writing this record during the pandemic. For a singer to lose her voice is frustrating at any point, but surely even more so during a time when there's not much else to do but work on music. The loneliness and immediate sadness of her experiences are captured on the album, but it's not at all weighed down by heaviness.
Instead, her self-determination reveals itself in the sweetness of her songs. "Under the Sky" is a carnivalesque space-age pop ride, Gavanski singing of memories and love and big open fields, swirling vocal melodies that draw another line to the image adorning the cover. Small eruptions of synth throughout the record give these songs a crackling energy, highlighting the experiment in experimental folk. The carnival vibe continues on "Indigo Highway," a song with a charming balance of inner and outer lives, conjuring visions of a Ray Bradbury calliope driving along the titular highway – something delightfully self-assured, and perhaps slightly wicked, this way comes. | a gavrilovska
For heads, by heads. Aquarium Drunkard is powered by our patrons. Help us continue doing it by pledging your support via our Patreon page.