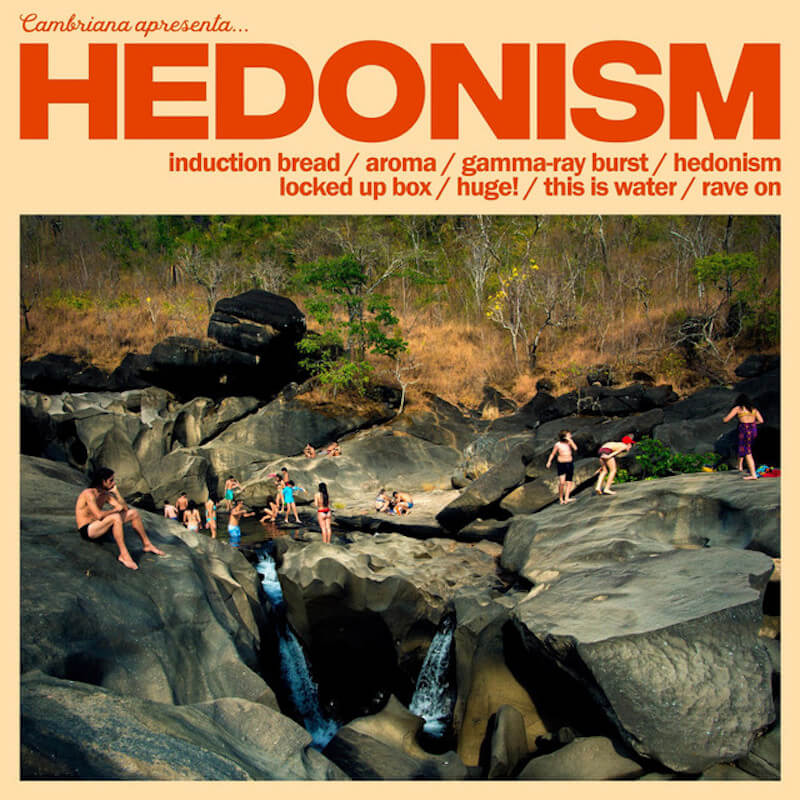 Goiânia-based band Cambriana blew up in Brazil around 2012, with House of Tolerance, a set of danceable little ballads with production aesthetics that mimicked international indie acts. The band has since attempted to break out of the box it found itself in, wandering through the freakier terrains of psych folk, math fusion and afrobeat/chimurenga. The admiration for that indie pop sensibility has never vanished, but if earlier Cambriana sounded anglophilic in its attempt at 'universality', now – as international indie seems itself closer and closer to MPB – Cambriana sounds more Brazilian than ever.
Along with the plush crescendos of vocal choirs that Arthur Verocai and Wagner Tiso loved to explore, "Aroma" has loads of acoustic guitar arpeggios of para-tonal melody. As silent footprints of a diasporic influence provide an aura of fantasy to it, the song becomes thoroughly cinematic. You might as well close your eyes and imagine you're at Chapada dos Veadeiros's gardens of geological accidents, under the shimmering, oozy light of the sun. | r moraes
For heads, by heads. Aquarium Drunkard is powered by its patrons. Keep the servers humming and help us continue doing it by pledging your support via our Patreon page.