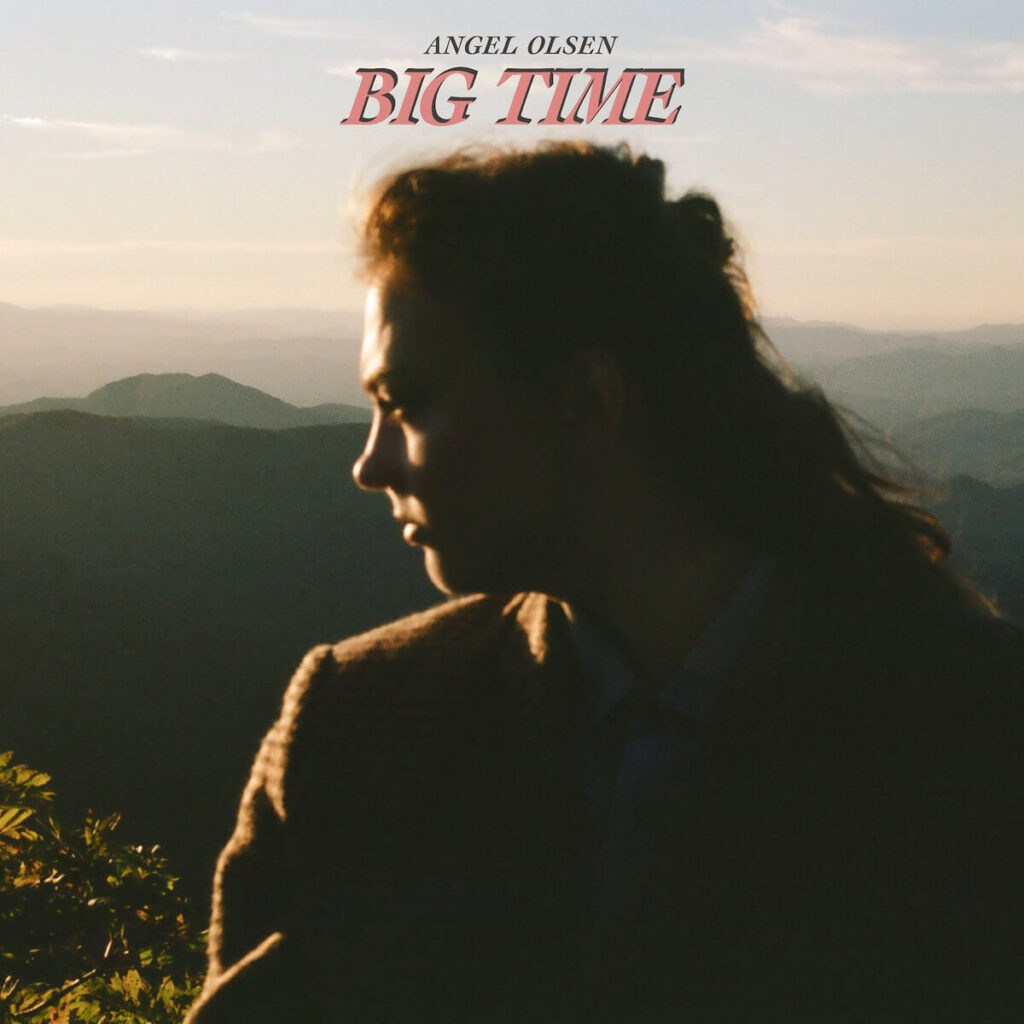 Life started anew for Angel Olsen at the age of thirty-four. It seems strange to say, given she's more than a decade into her career, one which has progressively (and successfully) found the Asheville-based artist experiment and expand-upon her sound; transforming her from everyone's favorite underground act into one of the most influential songwriters of her generation. In the interim between 2019's All Mirrors and now, Olsen's personal and professional life has see-sawed from exhilarating highs to excruciating lows. She released a well received record of alternate takes, collaborated with Sharon Van Etten, and commenced work on her stunning sixth studio record, Big Time, a chronicle of the complex couple of years Olsen came through to reach this rebirth.
They haven't been easy. Days after coming out as queer to her family, her father passed away, followed tragically by her mother shortly after. Amidst this heartbreak, Olsen was supported by her partner and finally felt she was living truthfully. This duality is expressed earnestly and generously via Big Time's lyricism. We encounter everything from fulfillment ("Never thought that I would see the day where I would find someone to love me wholly") to feeling lost ("I want to go home / go back to small things / I don't belong here / nobody knows me") and, crucially, reminders of her newfound resilience ("I need to be myself / I won't live another lie about the feelings that I have").
In both its tone and music, Big Time is Olsen's most affecting work, which extends to the slower and softer soundscapes sound this outing. Trading in country sensibilities, it evokes Emmylou Harris, Tammy Wynette, Patsy Cline, and Skeeter Davis. Also, detected in the DNA of the compositions are golden strands of Bruce Springsteen, Bob Dylan and George Harrison, particularly on "This Is How It Works." The lush instrumentation we've grown accustomed to with an Angel Olsen record remains intact, it's just presented with a change of tone and tempo. Rousing string accompaniments are still central to the overall timbre, the wistful interplay of lilting of pedal steel and piano lend a deeper sense of sentimentality, too.
Sentimentality and slumberous arrangements aside, Olsen brings dynamism and drama to the record with a more subtle hand. My Woman and All Mirrors were more forthright in their efforts to envelop the listener with unabashed instrumentation and vocal performances. Big Time, however, feels more contended with itself, forgoing a need to impress with ambitiously large orchestration. That isn't to say there isn't an immediacy to the songs: the closing suite of "Go Home," "Through The Fires," and "Chasing The Sun" suggest a new high-water mark for the artist. It's a record that reveals more with each listen, rewarding the listener for their commitment. Focusing in on a significant moment in her life, Olsen brings forth a set of songs that are full of heart and centered in humanity. | z hedderman
For heads, by heads. Aquarium Drunkard is powered by its patrons. Keep the servers humming and help us continue doing it by pledging your support via our Patreon page.