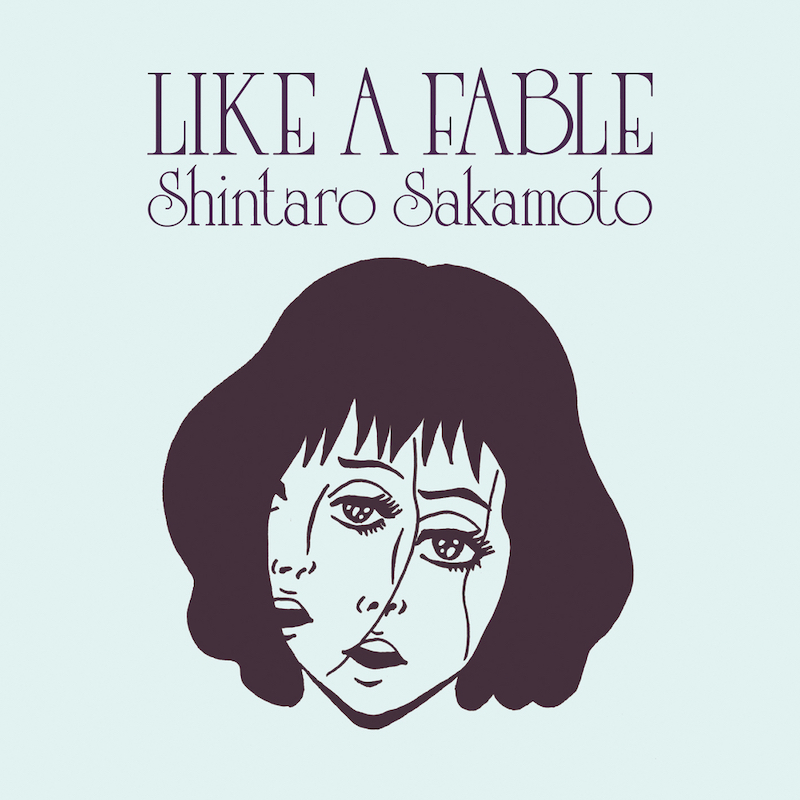 Fall once again, dear friends, into the warm waters of Shintaro Sakamoto's musical universe. Ever the maestro of mellow groove, Like A Fable is Sakamoto's first album in six years, the fourth in a string of idiosyncratic solo albums that include Love If Possible (2016), Let's Dance Raw (2014), and How To Live With a Phantom (2011), each propagating their own infectious mixture of sly funk, exotica, disco, and deft songcraft.
An examination of everyday life amid pandemia, Like A Fable is also Sakamoto's most pop-inflected record to date. While the drum machine hustle of "One Day" can no doubt get the dancefloor moving, and the stray wistful peals of lap steel guitar can still evoke a certain tropical dandyism ("Star"), Like A Fable has its foundations in Sakamoto's affection for surfy, Spector-esque, unabashedly catchy sixties pop ("Like a Fable", "You Have Time But I Don't," "Sad Errand").
Despite this, Like A Fable feels like an after-hours record in the best way—what you put on when the dancefloor has cleared but there's still plenty of groove to be had before the throes of wee-hours doldrums set in. There's a melancholic resignation that runs in a steady current throughout Like A Fable, owing to the circumstance of its recording, and evident in the feel of the music, though the song titles speak plenty for themselves ("You Still OK?," "You Have Time But I Don't," "Sad Errand," "The Whereabouts of Romance"). Like A Fable captures the feeling of having to make sense in the aftermath of so much that does not, when the only thing to do is to gather the familiar bits of what we love fondly and carry them into all the spaces we've yet to discover and realize for ourselves. | j annis
For heads, by heads. Aquarium Drunkard is powered by its patrons. Keep the servers humming and help us continue doing it by pledging your support via our Patreon page.