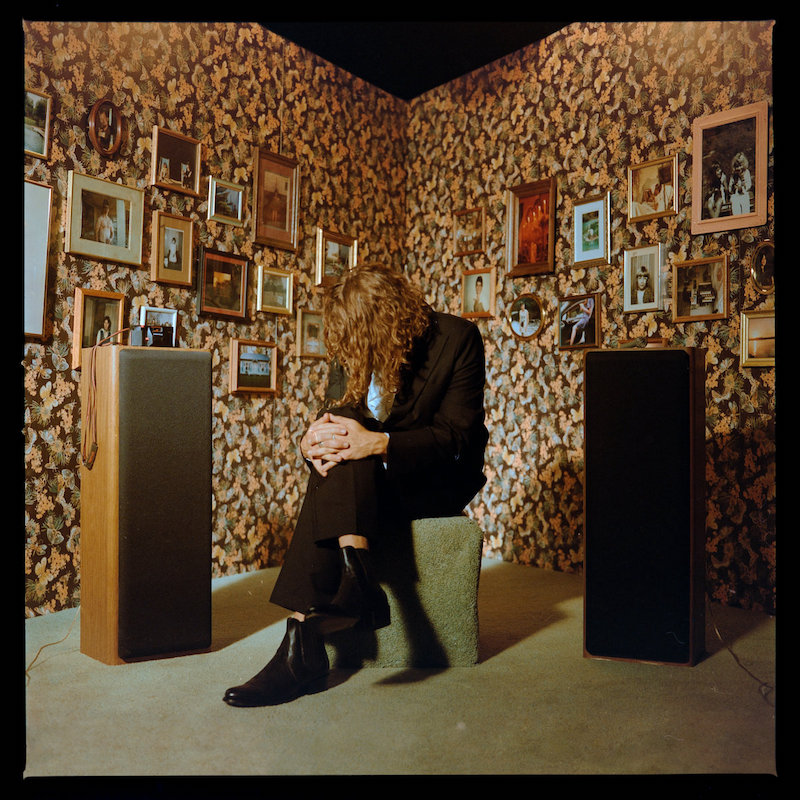 The awareness of our own mortality is a blessing and a curse. This isn't a new idea, and it's one that we've seen reflected time and again in art. While catalysts vary, for Kevin Morby it was witnessing the sudden collapse of his father at a dinner. Thankfully his dad survived the incident, but much in the same way that just seeing parents, or ourselves, get older can send us down that spiral staircase of mortality, Morby turned his thoughts inward.
What makes his latest album, This is a Photograph, work so well in this genre of introspection is that Morby's writing here is as diverse and scrambled as anyone else's. Whether examining photos of his father when he was the age Morby is now in the title track, asking friends if "out of grace / out of style / can you sit a little while" in "A Random Act of Kindness," mulling over death so much that he begins grasping at contemporaries of age and employment, or even manifesting his thoughts in the characters of a stray movie, the album is a looping, loping examination of the fractured contemplation of our lives. One that feels lived in, not studied.
A good part of this is due to the album's recurring lyrical themes. Morby hits on a lot of repeated imagery throughout the LP's dozen tracks, even calling back to no fewer than two previous songs in the album's closing moments. He also spends a good deal of time citing examples from the world of music in terms of early deaths. "Disappearing" and "A Coat of Butterflies" compose a pair of songs about Jeff Buckley who died 25 years ago this spring. "It's Over" is written in spots as if it could be in the voice of the late David Berman of Silver Jews. With the album primarily recorded in Memphis, itself home to a number of early deaths of famous musicians, from Jay Reatard to Chris Bell, the album feels haunted in a number of ways.
But it's not as simple as looking for musical reflections. Morby does a lot of examining of his father and himself, even stressing the idea of focusing on life as it exists in "Stop Before I Cry," a lovely ode to his partner Katie Crutchfield. In "Five Easy Pieces" he evokes the random ways that grief and mental rabbit holes can take over the way we perceive the world, a song that lyrically inhabits a character from the 1970 Jack Nicholson film of the same name. In an album loaded with introspection on death, a song like this seems out of place… until you think about it like someone finding themselves up late at night with only a streaming service for company. Those are the moments that we begin to see ourselves in every little corner of the extant world.
I recently visited some friends who, since the last time I saw them, had lost the father of their family. Staying in the house for a couple of days and perusing their bookshelves, I found tucked inside a book a program from the original 1978 exhibit of the treasures of the burial tomb of Tutankhamun – King Tut – from the Metropolitan Museum of Art. A yellowed diagram of the exhibit, an item held at some point in the hands of that late father sometime before I even was born, carried a weird significance: an item held by a dead man looking at the physical echoes of another dead man. My mind reeled in a hundred different directions as I thought about all the implications. I carefully placed it back inside the book, layers of dust where the book hadn't moved from that shelf in years and went downstairs to see what my own children were doing and how I could be involved." | j neas
Only the good shit. Aquarium Drunkard is powered by its patrons. Keep the servers humming and help us continue doing it by pledging your support via our Patreon page.