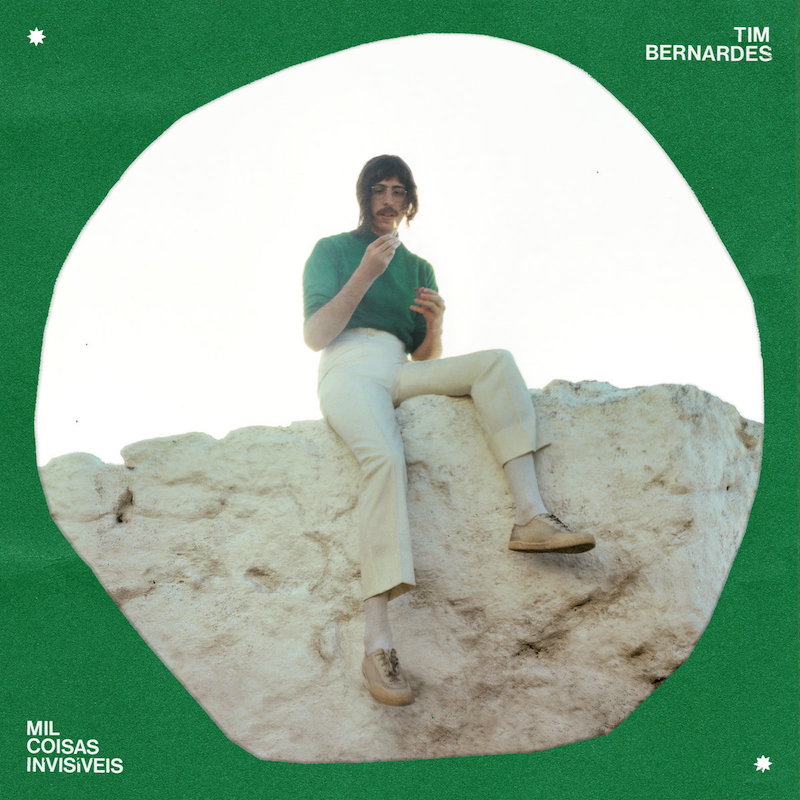 A folk singer, a dreamer, a soul. On his newly released sophomore album, Mil Coisas Invisíveis, São Paulo's Tim Bernardes brings his diaristic existentialism to vibrant sonic life. Whether accompanied with just his guitar, or surrounded by handclap percussion, swelling string arrangements, and muted woodwinds, he stakes his claim as a graceful and earnest chanteur, joining the ranks of fellow countrymen Jorge Ben, Caetaneo Veloso, and Clube da Esquina. The album's title translating to "A Thousand Invisible Things," Bernardes contemplates his existence in matters both minute and grand, weaving the everyday and the mundane with the vast wonder of simply existing at all. Grateful to be in the world in its sorrow as much as its joy, across fifteen songs sung in beautiful, tender Portuguese, he mines love, loss, and change with equal splendor–and in sumptuous MPB arrangements.
With "Nascer, Viver, Morrer," the album opens with a glance to the sky, and a soft lilting melody, with Bernardes awestruck at the magic play of life and death. In his gentle, almost levitating way, he appears fully free and present: "In the world, in the mind, in the dream and into being, in the rare infinite moment, to live." A few sides over, on the sprightly, strutting "A Balada de Tim Bernardes," he wakes from a dream of his late grandmother smiling, and spends the remainder of the day contemplating the inevitable transformation from our earthly form. "And why not sing?", he asks, gleefully accepting, and allowing himself to chant: "la la la." And before you know it, you too are smiling, laughing, and singing along… | c depasquale
For heads, by heads. Aquarium Drunkard is powered by its patrons. Keep the servers humming and help us continue doing it by pledging your support via our Patreon page.