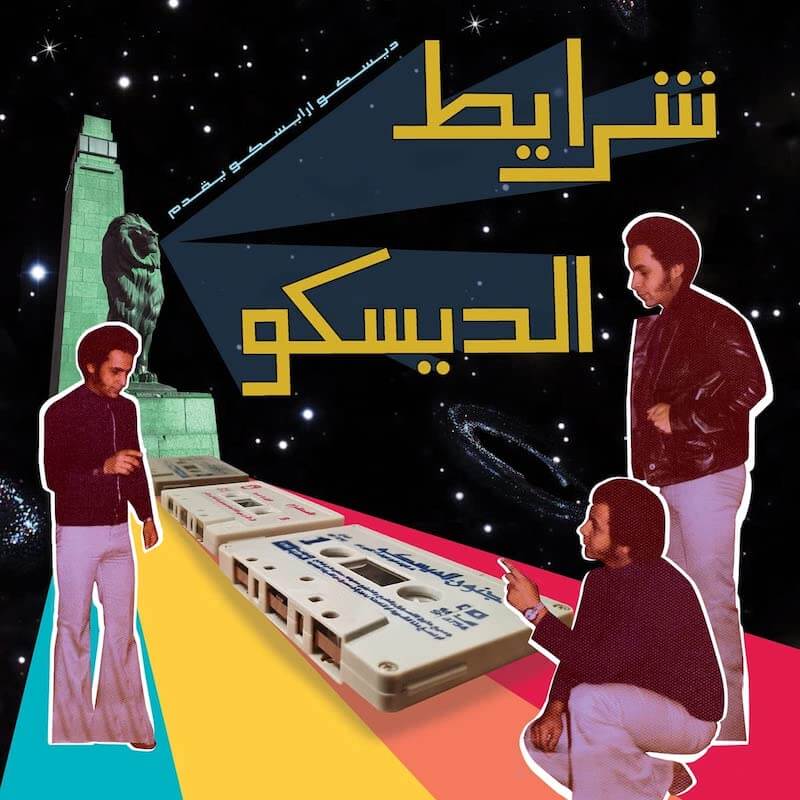 Western music consumers' fetish for vinyl records minimizes the role that alternate music formats, such as cassettes, play in non-Western cultures. In the 1980s across the African continent cassettes quickly displaced vinyl as the music format of choice. Large entertainment corporations in the US and UK mostly ignored this vital trend. Despite mainstream music companies' lack of interest in non-Western music forms, some deep digging independent labels, e.g. WeWantSounds and Awesome Tapes From Africa, have been key conduits for Westerners to learn about the vast array of non-Western music creation.
In his sterling new compilation Sharayet El Disco: Egyptian Disco & Boogie Cassette Tracks 1982-1992, archivist Moataz Rageb, aka DJ Arabesquo, highlights the importance of cassettes to the musical culture of 1980s Eqypt. As he writes in his perceptive liner notes, "A small technological invention paved the way for a big Egyptian music revolution. This invention changed Egypt's soundscape in the 1980's and, for its youth, it opened the door to a search for a new cultural identity. This small invention was the cassette-tape, or as we say in Arabic 'sheriet el cassette.'"
The compilation effortlessly moves through nine tracks, across thirty-seven groovy minutes, filled with classic 1980s production effects, early drum machines and synthesizers tweaked to accommodate Egyptian rhythms. Highlights include "Hezeny" by the band Al Massrieen which kicks off Side-B of this gorgeous vinyl reissue. The uptempo track starts with deep bass vocals by a male singer that set the stage for hard driving, insistent disco drums that are topped by a male and female singing chorus. Electric guitar and keyboard solos round out a funky track that will make you feel like a disco queen in a chic 1980s Cairo discotheque overflowing with the international jet set. | d mittleman
For heads, by heads. Aquarium Drunkard is powered by our patrons. Keep the servers humming and help us continue doing it by pledging your support via our Patreon page.