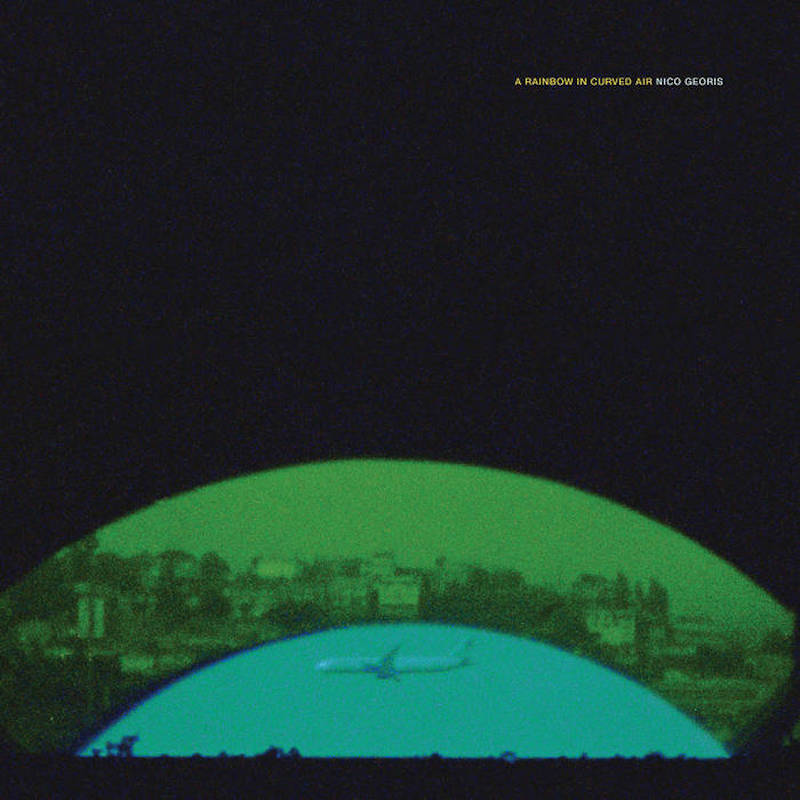 Terry Riley's "A Rainbow In Curved Air" is a piece of music that, in certain registers, has the lasting power of a proverb. Released on David Behrman's Music Of Our Time series through CBS, it's a supple composition which defines just as easily defies minimalism, an open work that extrapolates jazz, improvisation, raga, tape manipulation, and classical motifs.
Nico Georis, an FM synthesis aficionado and head of his own experimental radio station, approaches Riley's mythical work with a fluid and unintimidated approach. Georis attended a 50th anniversary performance of the piece by Riley and his son. He claims he contracted "rainbow disease," the stripped-down riffs from the performance haunting him for months afterwards. Georis's reimagination pulls at the roots of Riley's composition, treating the tones, colors, and expression of "Curved Air" as parts of a puzzle he's restructuring here, with equal parts metric evaluation and personal interpolation.
Although Riley's piece might be the hook that draws you in, Georis offers three originals that expand on his own vision. On "Vapor," composed spontaneously and recorded live on his Milky Way Radio, Georis plays with sounds generated from a Plant Wave device connected to a cannabis plant. A slow-moving exercise, broad synths wash over you and expand with a gentle tremolo and the track glides into an easy landing with the contrast of a tinkering piano line.
"Hot Slots" and "777" on side B are built primarily from samples of slot machines, both inspired by another one of Riley's pieces: "Arica." "The first time I ever heard 'Arica' it sounded to me like a bunch of slot machines come to life, as if in some Disney Fantasia cartoon," Georis says, explaining his two attempts at creating sentient machinery on side B. On "Hot Slots," the sound of the slot machines is projected from every direction; between the sweeping, whirling sounds and Georis's playful and melodic synth lines, you feel as if you've been swallowed whole by some odd casino rainforest, bouncing off all the cash prizes like a token. With "777," Georis takes patterns from slowing down slot machine samples. The muted, yet bright tones and circling rhythms in tandem with Georis's stretching, droning synth evoke one of Roberto Musci's lush productions. | i forsythe
For heads, by heads. Aquarium Drunkard is powered by our patrons. Keep the servers humming and help us continue doing it by pledging your support via our Patreon page.