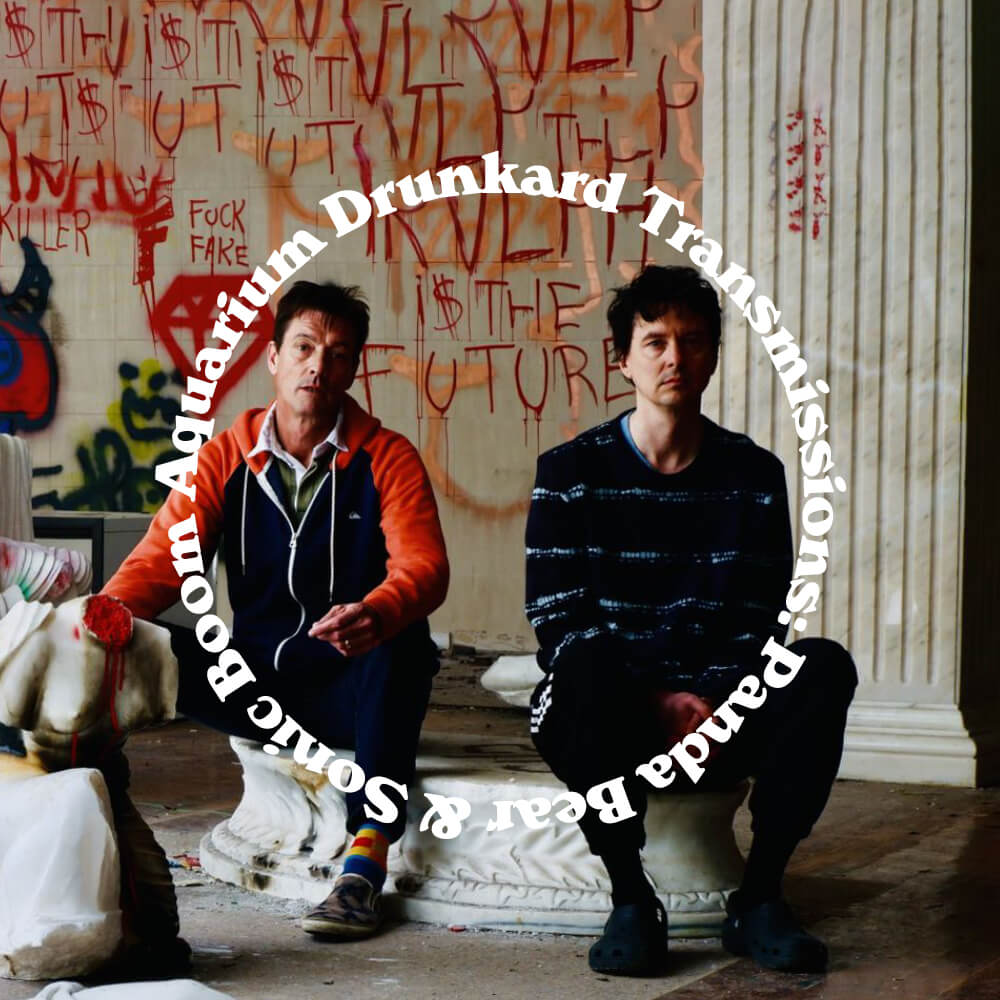 Built on loops culled from doo wop, psychedelic pop, and early rock & roll records, Panda Bear and Sonic Boom's new album Reset is an exuberant and oracular listen. Mining resonance in the past—including musical themes that recall their past work, both solo and in Animal Collective and Spaceman 3—the duo create the kind of ecstatic music that renders time elastic. In this all-new episode of our weekly interview podcast Transmissions, Noah Lennox (Panda Bear) and Peter Kember (Sonic Boom) sit down with host Jason P. Woodbury to discuss their collaborative partnership, the influence of far out futurist Buckminster Fuller, memory and musical optimism. We connected with these frequent collaborators from their respective places in Portugal following after a long night of celebration.
Transmissions :: Panda Bear & Sonic Boom

Thanks for checking out Transmissions. If you dig the show, please consider leaving a five star rating or a review—or just forwarding your favorite episodes to a friend. We appreciate you helping us connect with new listeners however you do so, and word of mouth is greatly encouraged. You can listen to and subscribe to Transmissions via Apple Podcasts, Spotify, Audible, the trusty RSS feed, and most everywhere else you listen to podcasts. We're a part of the Talkhouse Podcast Network. Next week on the show: plugging in with guitarist Delicate Steve.
For heads, by heads. Aquarium Drunkard is powered by our patrons. Keep the servers humming and help us continue doing it by pledging your support via our Patreon page.