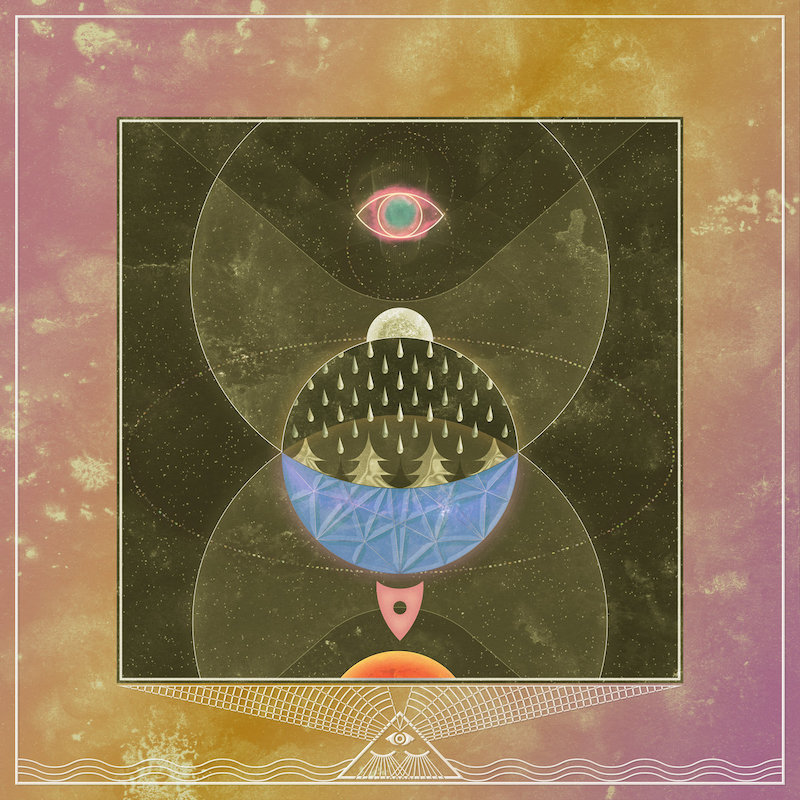 "Planet Caravan" is one of those songs that feels like you can move in like an apartment, rearrange the furniture, and make it your own. Since it first careened into our collective consciousness on Black Sabbath's Paranoid, the mystical love jam with Bill Ward on congas has inspired interpretations ranging from Pantera to Moon Duo to Brown Sabbath. Ozzy's watery Leslie vocal effect made an impact on minimalist composer Sarah Davachi, UK drone zoner Tuluum Shimmering took the song for a trip, and now Psychic Temple are the latest crew sailing through its endless skies.
Expanding upon his 2016 Eno project, Plays Music For Airports, guitarist Chris Schlarb assembled an improvising ensemble to reconstruct a canonized song and write an original piece for its b-side. As they embark towards this destination, Billy Mohler's burbling upright bass sets the scene like the first act of a noir-jazz soundtrack before the band settles into a simmering groove. Alto saxophonists Isaiah Morfin and Alex Sadnick flirt with the melodies of Ozzy's quivering coos, as drummer Ben Lumsdaine lays down a mellow breakbeat for guitarist Jeff Parker's gorgeous, wandering solo. At the song's apex of intensity, second drummer Tabor Allen bounces off the walls, Heather Sommerhauser's synth chords descend from heaven, and Schlarb's guitar solos mutate into fuzzy, tape warped abstraction. By the time they find their way back to the path, this caravan has travelled somewhere far beyond Sabbath. j locke
Only the good shit. Aquarium Drunkard is powered by our patrons. Keep the servers humming and help us continue doing it by pledging your support via our Patreon page.