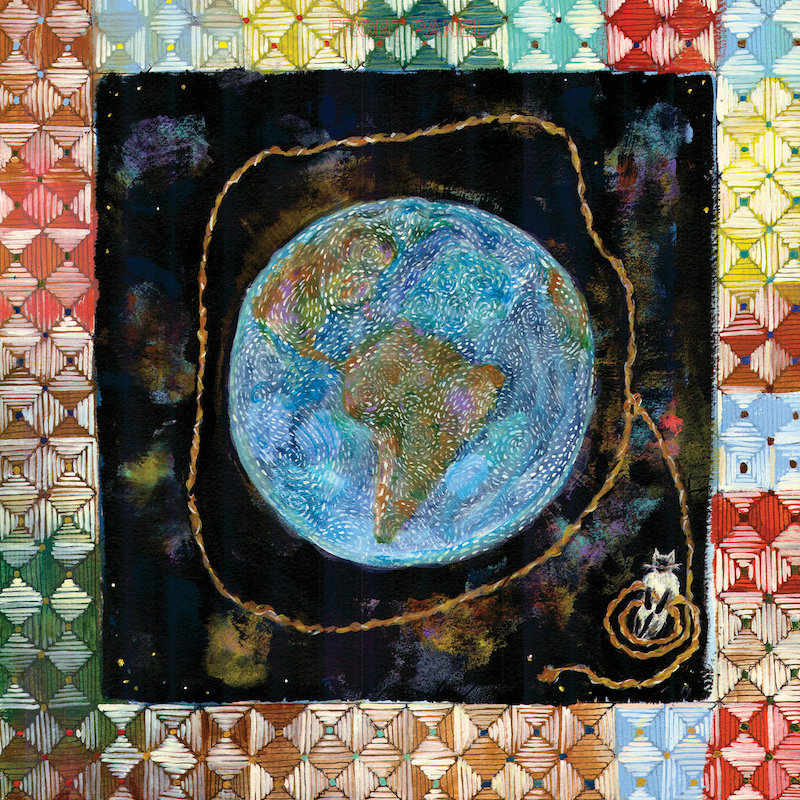 Lou Turner's 2020 LP Songs For John Venn was a striking and assured debut, full of sage wisdom, lyrics that were both wryly funny and deeply felt, and plaintive melodies that drew from a deep well of country and folk influences. A fantastic first offering! But Microcosmos, Turner's follow-up, is even better. Building on John Venn's firm foundation, the Nashville-based singer-songwriter has delivered an album that solidifies her status as a modern master.
It's a quietly ambitious collection, opting for a conversational vibe throughout as opposed to any sort of drama. But don't mistake the casual tone of Turner's vocals for nonchalance; each song here is a finely crafted gem, subtle and purposeful, revealing complex layers without ever sacrificing a ramble-y rootsy simplicity in the music. Michael Hurley's deceptively easygoing persona is a good touchstone (and indeed, Turner's band, Styrofoam Winos, recently released a superb Snock covers album).
Simplicity isn't something Turner strives for in her lyrics, however. She's willing to take on big topics, breaking them down into smaller pieces, examining them from all different angles. "If I were bound in a nutshell of infinite space / That's where we crackle in good grace and see face to face," she sings on Microcosmos' title track. "We cut our context into pieces we can swallow / But something that melts was never hollow / But full of microcosmos." Maybe Turner doesn't come up with any clear-cut answers on this album, but the process is what counts in this little corner of the world. | t wilcox
For heads, by heads. Aquarium Drunkard is powered by our patrons. Keep the servers humming and help us continue doing it by pledging your support via our Patreon page.