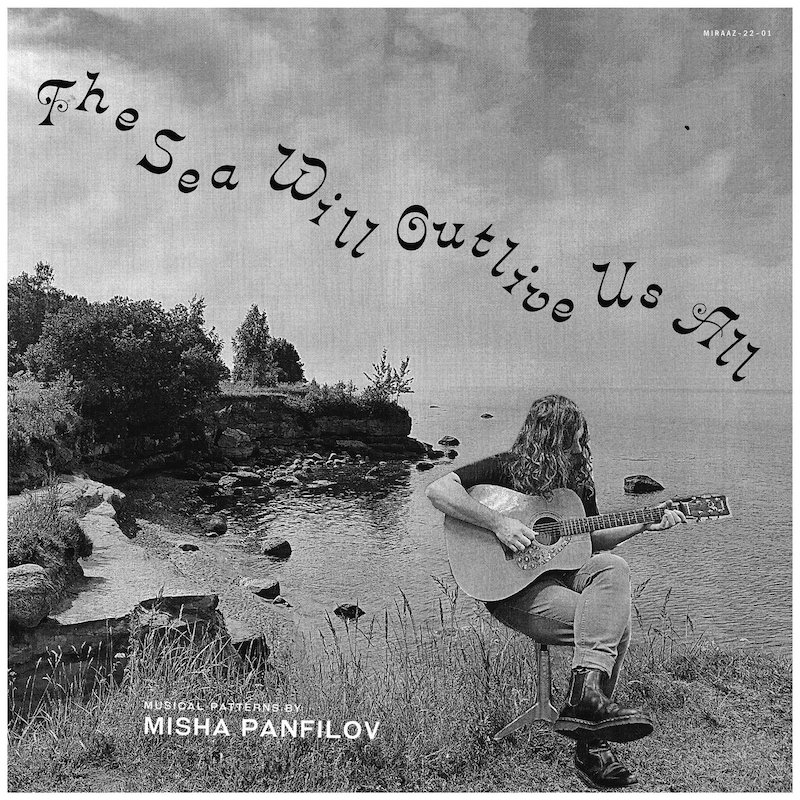 Misha Panfilov has been brewing a singular blend of psychedelic jazz, electronic lounge, and ambient exotica for the better part of a decade now, the results growing only more potent and intoxicating with each council. On his latest solo venture, The Sea Will Outlive Us All, he greets us at an "Albatross"-on-repeat level of bliss and ascends toward a mystical summit of sound.
Panfilov plays these nine tone poems almost entirely himself, aided only by Madis Katkosilt on drums, and Leonid Galaganov on some additional percussion. Otherwise, he's a solo sound sorcerer of synths, steel guitar, mellotron, acoustic & electric guitars, piano, wurlitzer, fender bass, drum machine, and "nostalgia effects." | c depasquale
Elsewhere: Panfilov live with his septet last month in Tallinn, Estonia. The element here is earth: the combo of keys, wind instruments, percussion, slide guitar, and bass sweating out six-and-a-half minutes of slow-burning, spiritual jazz. Flute, cymbals, shakers, and the hollers of a child in the audience swirl into one, hallucinatory sounds rising like vapor before dashing into the sizzling ether.
Only the good shit. Aquarium Drunkard is powered by our patrons. Keep the servers humming and help us continue doing it by pledging your support via our Patreon page.