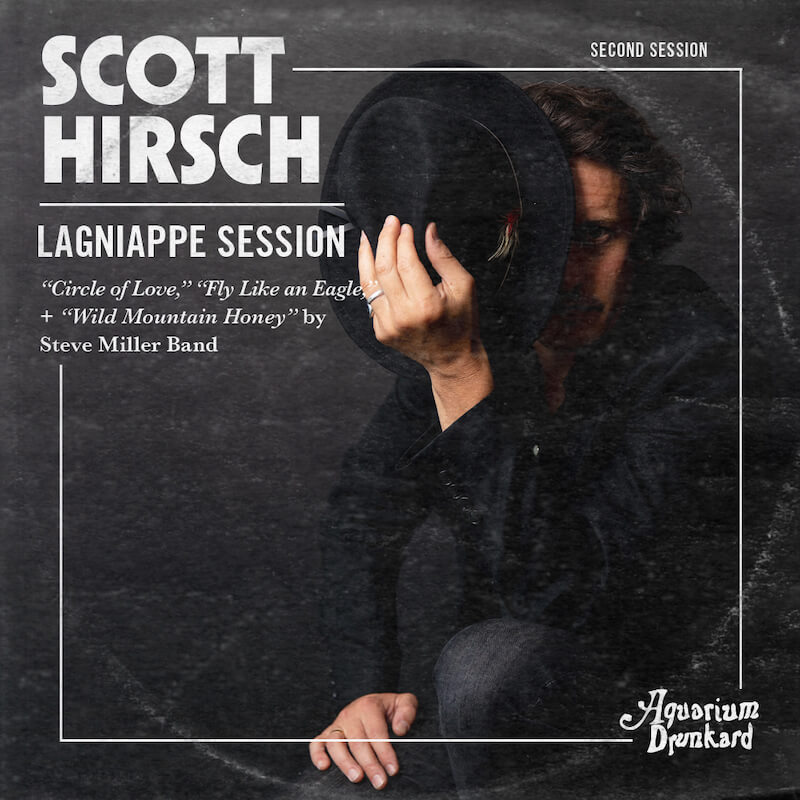 Lagniappe (la ·gniappe) noun 'lan-ˌyap,' — 1. An extra or unexpected gift or benefit. 2. Something given or obtained as a gratuity or bonus.
Scott Hirsch dons a number of hats: singer/songwriter/multi-instrumentalist/producer. Based in Ojai, CA, where he mans Echo Magic studios, the multi-hyphenate artist joins us for his second Lagniappe rodeo following up his 2019 session (which you can find, here). While that installment found Hirsch reconfiguring the likes of Dire Straits, Dylan and Commander Cody, the following focuses solely on the sonic wizardry of one space cowboy, Steve Miller. Grip Hirsch's Ghost of Windless Day, and explore all things pompatus and more, below.
Scott Hirsch :: Circle of Love (Steve Miller)
This gem came to me via text from AD's very own Justin Gage, after a heavy nerd out session on the merits of Steve Miller. I was amazed at the plastic sound quality, which was so far away sonically from the full spectrum immersion of other Steve Miller Band records. This one sounded like a tossed off demo that somehow made it on the record – with each instrument plugged directly into the board. On one hand, tossed off, but on the other hand so inspired with quick and limitless demo-like ideas. My intention in covering was to give it the sonics it deserves. The two minute pop masterpiece into five or more minutes of full fledged sprawling guitarmonies is a bizarre format to say the least. I loved leaning into that, and it was very fun to learn all the guitar parts, getting my "Midnight Toker" inspired slide guitar in the mix. My production partner Daniel Wright (also a SMB fanatic) was unparalleled at parsing and singing the special harmonies.
Scott Hirsch :: Fly Like An Eagle (Steve Miller)
When my daughter was 3 or 4 this was her favorite jam. The spacey intro always catches children's attention. It's equal parts fascinating and scary at the same time. I had talked to James from Skyway Man who I've done a bit of touring with this past year to contribute the synths and keys. He nailed it perfectly, as I knew he would. Jesse Siebenberg slayed the pedal steel and drums as well.
Scott Hirsch :: Wild Mountain Honey (Steve Miller)
This is where the SMB cover idea started. I was ruminating on Miles Davis' quote about Steve being a "non-playing motherfucker," and information about a series of shows at the Fillmore where Miles conveniently showed up late so he could headline instead of Steve Miller. Miles pulling a dick-ish fast one, and claiming that everyone dug it. My mind started imagining a scenario where Miles' band had to back Steve up on one of these nights. What would this mashup sound like? Sticking a rhythm groove from "Shh… Peaceful" into "Wild Mountain Honey" is as good as anywhere to begin this journey. Regardless, this song was always a big favorite of mine. I've always found a parallel to Ravel's "Boléro" with this track for some reason, and aligned it with Bo Derek's scene from the movie Ten and some lusty pre-pubescent fantasies.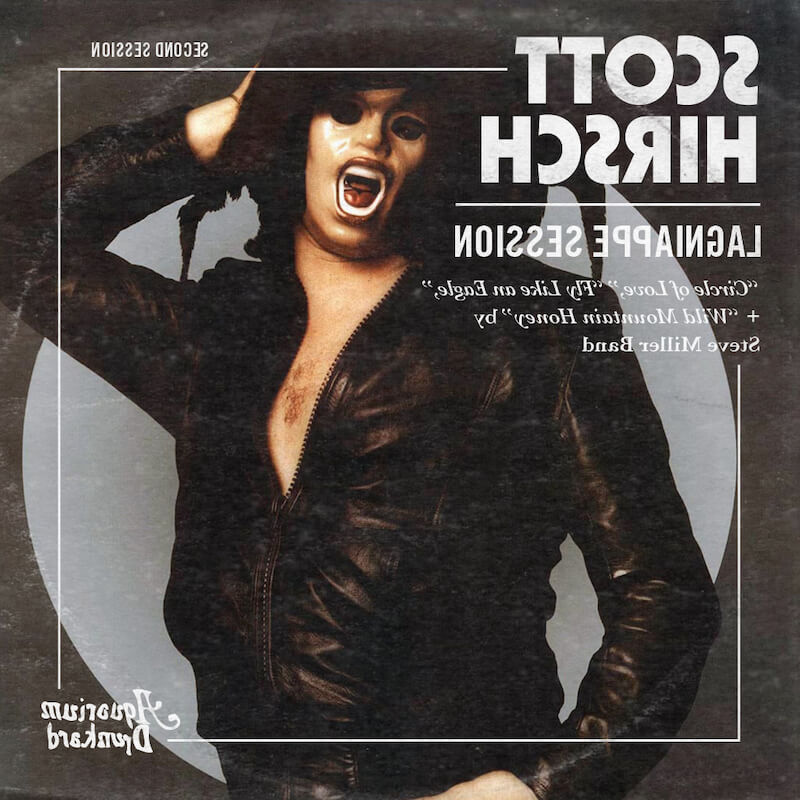 Credits: Fly Like An Eagle: Featuring Skyway Man. Guitars, bass, vocals, drum sequencing by Scott Hirsch. Synthesizers and Organ by James Wallace. Harmonies by Daniel Wright. Pedal Steel and Drums by Jesse Siebenberg | Circle of Love: All instruments performed by Scott Hirsch. Harmony vocals by Daniel Wright | Wild Mountain Honey: All instruments performed by Scott Hirsch. Harmony vocals and electric guitar by Daniel Wright
Lagniappe Sessions Archives / imagery via d norsen
For heads, by heads. Aquarium Drunkard is powered by its patrons. Keep the servers humming and help us continue doing it by pledging your support via our Patreon page.