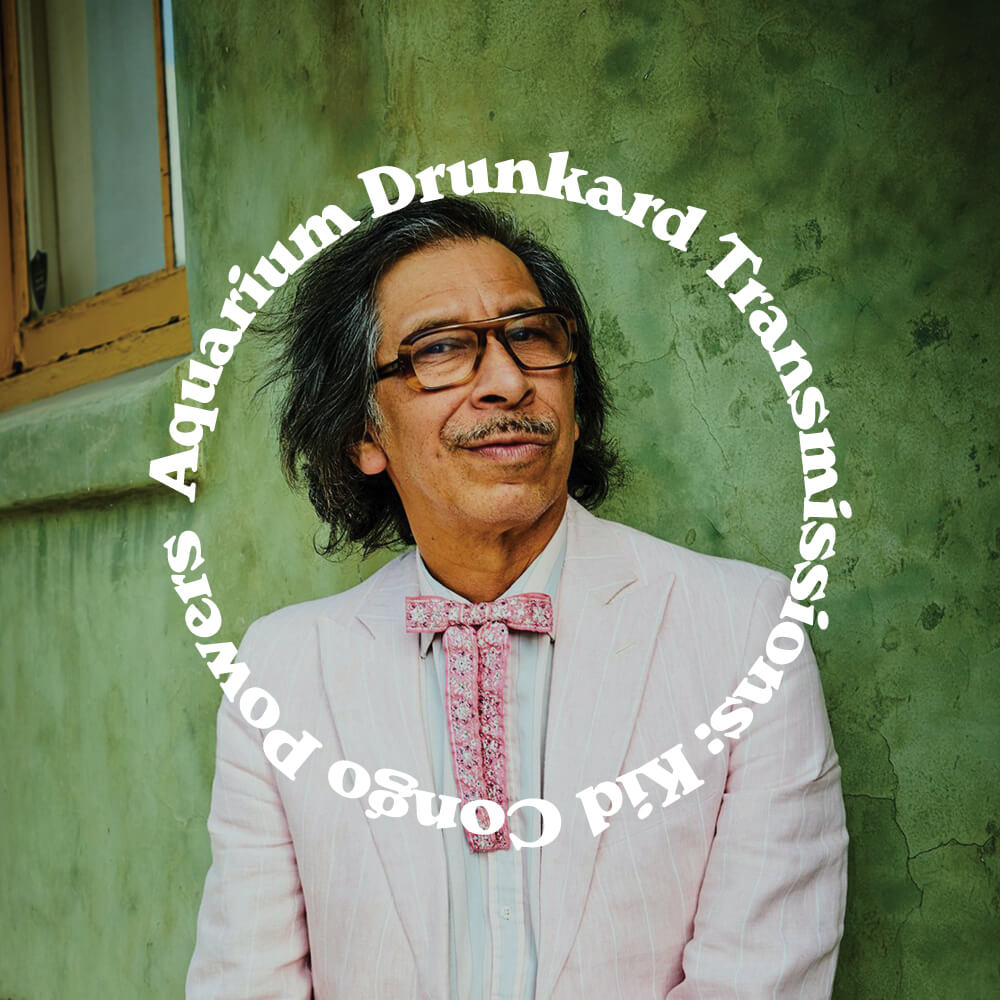 Welcome to the final episode of Aquarium Drunkard Transmissions' 2022 season. We saved a great one for the finale, on this episode we're joined by Kid Congo Powers. Born Brian Tristan in La Puente, California, he eventually adopted the stage name which appears on the cover of Some New Kind of Kick, a new memoir that documents his time in The Cramps, Nick Cave and the Bad Seeds, and The Gun Club, with whom he's credited for "excessive feedback, guitar and slide guitar, whirling whirlies, maracas and ancient mutterings." And that's not all it covers: Kid's story is a layered one, and the book, written with Chris Campion, gets into all of it, including frank examinations of queer identity, struggles with addiction, and his connection to the late Jeffrey Lee Pierce—who's dream visit inspired his 2020 Pink Monkey Birds Latin psych epic "He Walked In."
Transmissions :: Kid Congo Powers
At once hilarious, tender, and possessing an almost dreamlike spiritual quality, It's a great book. And it arrives alongside two new records: Summer Forever and Ever, the second album by Wolfmanhattan Project, his trio with Mick Collins of The Dirtbombs and Gories and Bob Bert, formerly of Sonic Youth, and Kid Congo Powers and The Near Death Experience Live in St. Kilda, a live concert taped in Australia. Both will be out physically in 2023—but you can listen to them digitally now. Or rather, after you finish this conversation between host Jason P. Woodbury and Kid, fellow Arizonans.
Thanks for joining us, we appreciate your listen. You can support this podcast by checking out our Patreon page. Transmissions is written, produced, and hosted by Jason P. Woodbury. Our audio is edited by Andrew Horton. Our show is executive produced by Justin Gage. We're part of the Talkhouse Podcast Network. Photo: Luz Gallardo
For heads, by heads. Aquarium Drunkard is powered by our patrons. Keep the servers humming and help us continue doing it by pledging your support via our Patreon page.