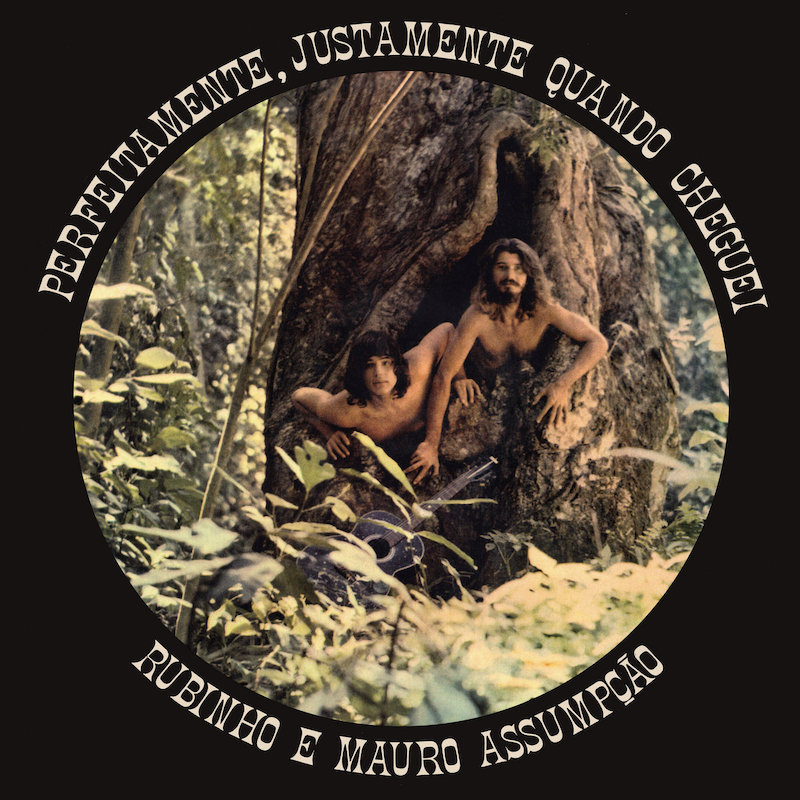 In line with the late records of Jovem Guarda, such as Erasmo Carlos' 1970-1972 trilogy of later-revered proto-indie, as well as with Os Mutantes' flavorful Brazilian psychedelia, Rubinho & Mauro Assumpção's only ever release wanders through daring and often humorous experimentations. With bare instrumentation and lo-fi timbres blowing against the grain of the recording, it soon came to be a coveted rarity among collectors. Mr. Bongo's forthcoming reissue offers a great chance to reexamine this piece of soft-noise MPB.
While very attentive to samba and its possible modulations, the duo hints at heavy and campy rock acts, balancing electric organs and manic guitar solos on top of bolero-infused vocals and Afro-Brazilian beats. In a way it even feels like Perfeitamente, Justamente Quando Cheguei prepares the ground for the emergence of Brazilian psych-folk in the late 1970s, with A Barca do Sol and Recordando o Vale das Maçãs, among others, which also merged progressive rock arrangements of the caliber of Premiata Forneria Marconi to countryside Brazilian rhythms. | r moraes
Aquarium Drunkard is powered by its patrons. Keep the servers humming and help us continue doing it by pledging your support via our Patreon page. For heads, by heads.