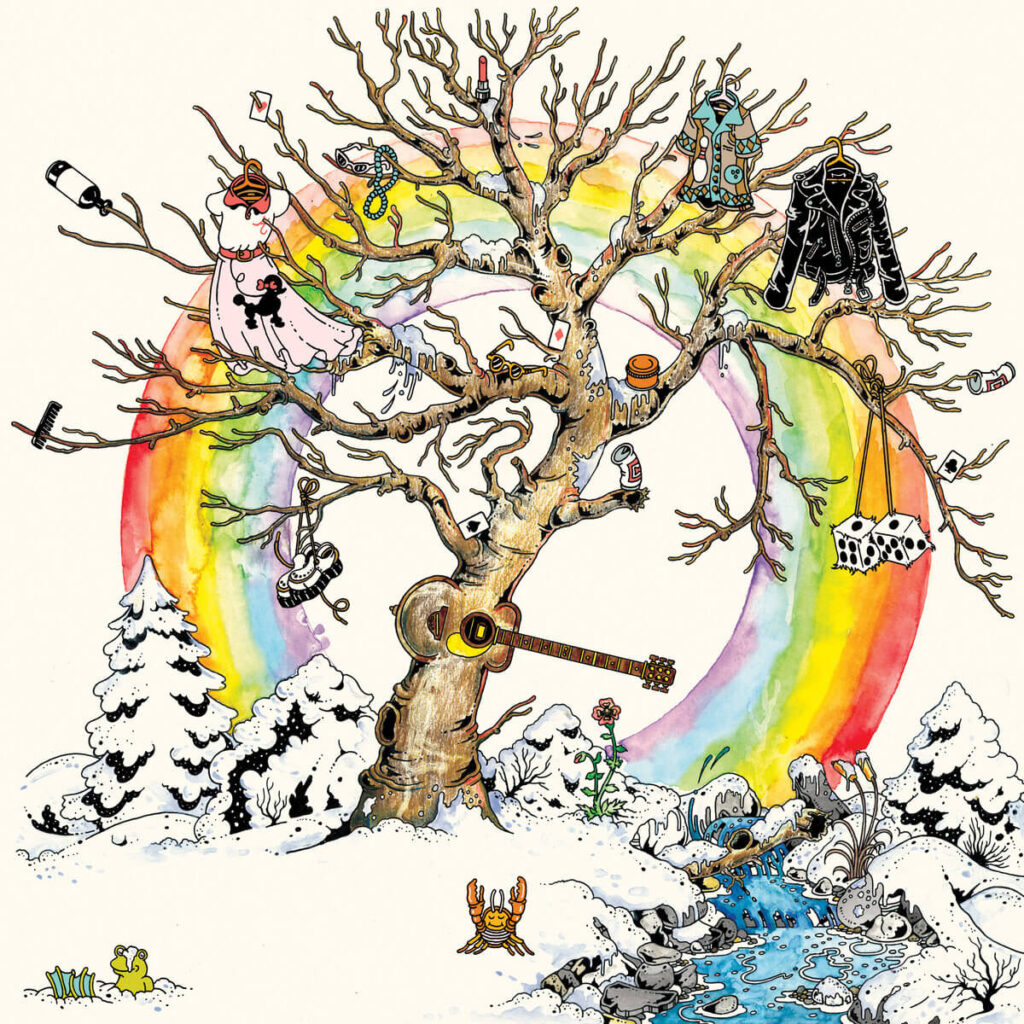 Long Cool World finds Patrick McDermott ambling through the sparse outer reaches of the sonic world he's cultivated with patience and care as the sole constant member of North Americans. Where previous albums are marked by numerous collaborators, Long Cool World is the work of a new duo iteration of North Americans, with McDermott joined once again by pedal steel mage, Barry Walker Jr., who first turned up on 2020's Roped In. The peals and textures of Walker's steel entwine with McDermott's own gentle picking with a synergy that reveals each player to be of the same diamond mind.
Remaining steadfast in their own dharma of "simple music," McDermott and Walker unfold Long Cool World slowly, stretching time nearly to the point of dissolve, and usher new melodies like spring crocuses after a thaw. The inaugural notes of "The Living End" lull the proceedings into effect with patience, reverence, and grace, opening the record before listeners like an ever-shifting landscape. There are depths and distances that make the music easy to get lost in, and while getting lost can mean wandering away from what's known and familiar, it can also mean a closer interrelation to our surroundings, and it's the latter interpretation that Long Cool World seems to emphasize.
While the expansiveness of time's inherent flow toward the future runs through songs like "Classic Water," "The River Is Wide," and "Crossed Up," there's also something elegiac at play here, a fond looking back. Compositions like "The Last Rockabilly" and "Western Town" hold a sense of the bygone, of the present inevitably becoming the past. But it's the album's centerpiece, "Think of Me as Place," that best lays out what Long Cool World and North Americans are all about—a point within time where we might pause for a moment and simply be at home.
It's an idea beautifully rendered by Brian Blomerth, whose illustrations have become integral to the world of North Americans, further imbuing the music with its own particular sense of place. Where the artwork of Going Steady and Roped In teemed with life and good times, Long Cool World depicts something much quieter—a winter scene haloed in a rainbow. A bare tree is ornamented with remnants of the material world, while a guitar grows out of the very wood itself. A stream runs along beside it, and the only critters in sight are a humble crab in upward salute (think zodiac), and a frog in the snow abiding in its own zen-like nature.
Which is to say, with Long Cool World North Americans have crafted an album at home with itself, and the music it contains resides amid the temporal and transitory realities of life, arriving at a truer nature which will persist after all is said and done. It's truly something to behold, so go forth and be there. | j annis
For heads, by heads. Aquarium Drunkard is powered by our patrons. Keep the servers humming and help us continue doing it by pledging your support via our Patreon page.