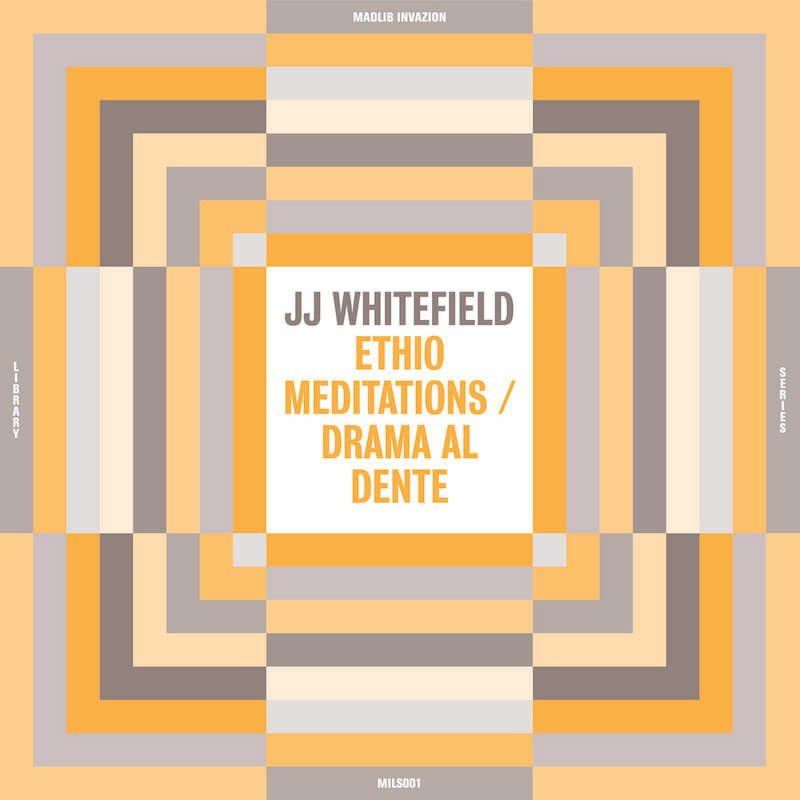 This first taste from the recently launched Madlib Invazion Music Library Series finds JJ Whitefield at the controls with Ethio Meditations / Drama Al Dente. Created over the course of the pandemic, the series self describes as a nod to "the best 'Music Library' releases of the past, on labels like Italy's Sermi, Germany's Bruton, France's MP2000 and the UK's DeWolfe." Aesthetic ideals achieved, as Whitefield riffs on Ethiopian jazz and psychedelic funk over the course of the LP's nineteen tracks.
Look for a new installment from the series on the first Friday of each month over the course of the year.
For heads, by heads. Aquarium Drunkard is powered by our patrons. Help us continue doing it by pledging your support via our Patreon page.