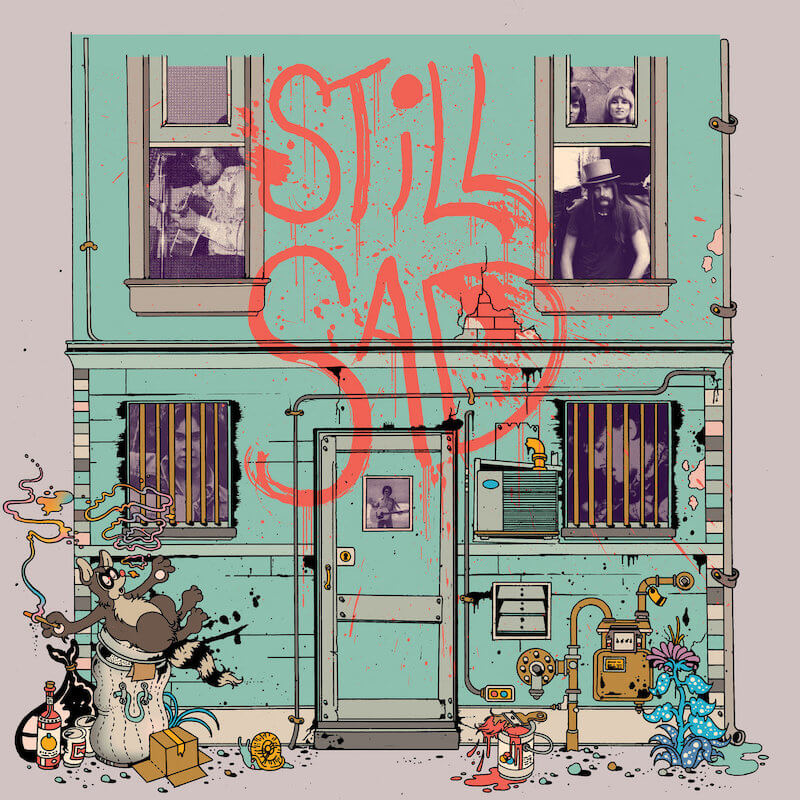 Still Sad collects melancholy country-rock obscurities from also-ran 1970s songwriters, and let's face it: that doesn't sound especially inviting. Yet this follow-up to the 2019 Sad About the Times manages to make you care about sad sack artists you never heard of and sympathize with troubles which, one would hope, were resolved long ago.
Consider, for instance, Widsith, a mostly forgotten purveyor of cracked rural laments whose buoyant "do-do-do" vocal counterparts cannot offset real problems: weather so bad that the singer's guitar strings have rusted. Or Seneca Trail, a West Virginia folk rock band untouched by acid, freakery or even irony, whose "Maple Shade" bristles with So-Cal keyboards, but aches with old-time pedal steel. The best may come from one Sparky Grinstead, he of the classic Brit-folk vocal phrasings and romantic disappointments, whose "No Magic" is nearly perfect staring-out-the-window-in-the-rain music.
Like its predecessor, this 16-song collection was compiled by garage rocker and record-maker Mikey Young (he's played in Total Control, Eddy Suppression Ring, the Green Child, the Ooga Boogas and others, and mastered more hard-rocking down-under discs than you can shake a stick at) and Keith Abrahamsson (the founder and head of A&R at Anthology Recordings). Together the two have combed through dusty crates and piles of singles, finding long-neglected gems among collections bound for second-hand shops.
And indeed, these songs convey their existential sadness across the barriers of time, shifting cultural mores and changing tastes. Lost love, stalled hopes, busted instruments—artists were bummed then about many of the same things that discourage us now.  Put this one on the next time the world gets you down. It may help that musicians have been feeling the way you feel for a long, long time. | j kelly
Only the good shit. Aquarium Drunkard is powered by our patrons. Keep the servers humming and help us continue doing it by pledging your support via our Patreon page.