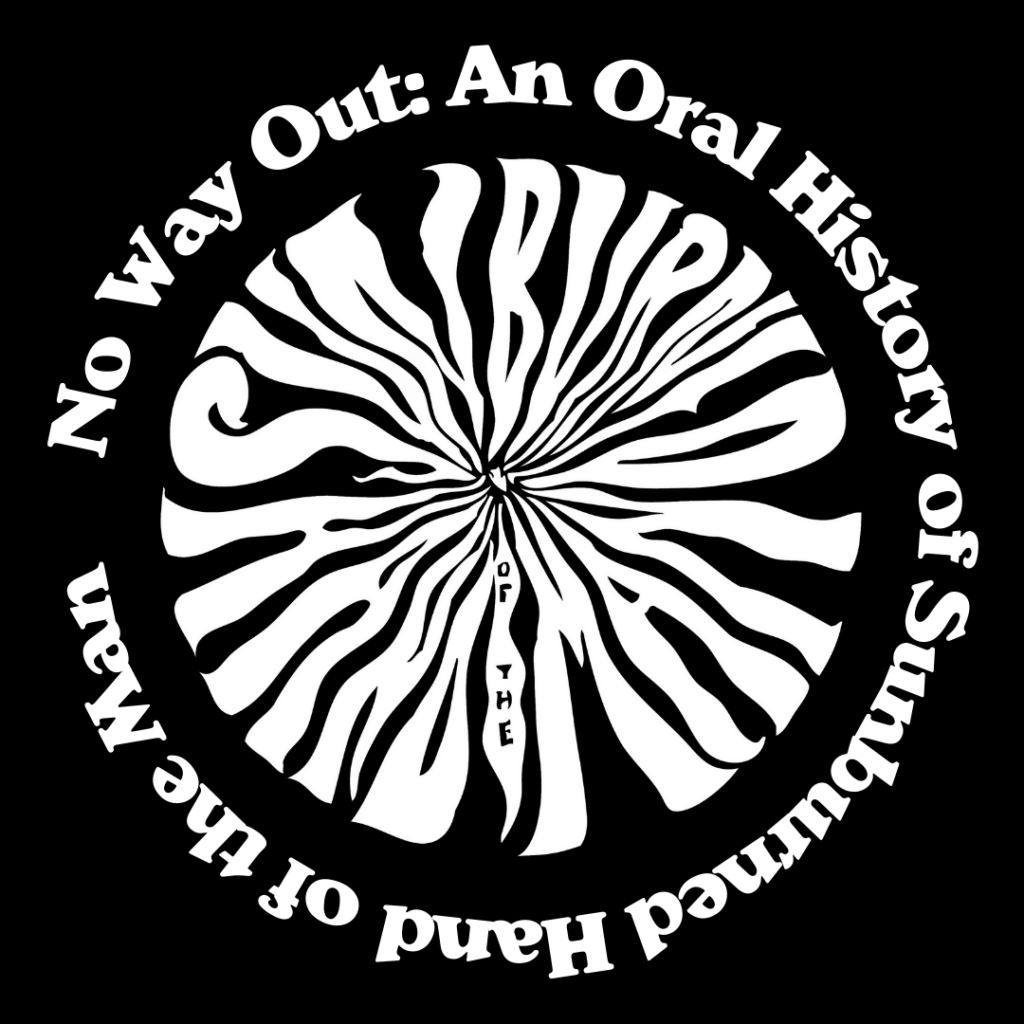 This week, we hear about the origins of Sunburned Hand of the Man.
No Way Out: Loveletter to Complicated Dreams
Here's an amazing and extremely early glimpse of Sunburned playing live in late 1997. You can see many of the musicians described in this episode! You can check out Shit Spangled Banner's Ass Run release here, and this is the Discogs entry for the "other" version. Click through the images to see the accompanying note from Byron Coley. Also, here's Byron's piece remembering Marc Orleans published in The Wire. And this is an album by Marc Orleans's band Juneau. We were wondering if Lothlorien – the Tolkein-themed space in southern Indiana was real. Here's a fascinating article about it.
Check out Sunburned Hand of the Man's Instagram profile for more pictures related to this episode!
Songs heard in this episode:
Loveletter to Complicated Dreams – Mind of a Brother (excerpts heard throughout the episode)
Birth of Dearth – Mind of a Brother
Shit Spangled Banner – Smallplant Fields – No Dolby/No DBX
SSB – Heaven Often Manifests as Silence
The If With the Golden Qualm – Mind of a Brother
The Brother of All Shakes – Mind of a Brother
Or: Check out this Spotify playlist with all the songs heard in this and previous week's episodes!
You can email or go here for Kelly.
Allison Hussey is here and on Twitter.
Only the good shit. Aquarium Drunkard is powered by its patrons. Keep the servers humming and help us continue doing it by pledging your support via our Patreon page.