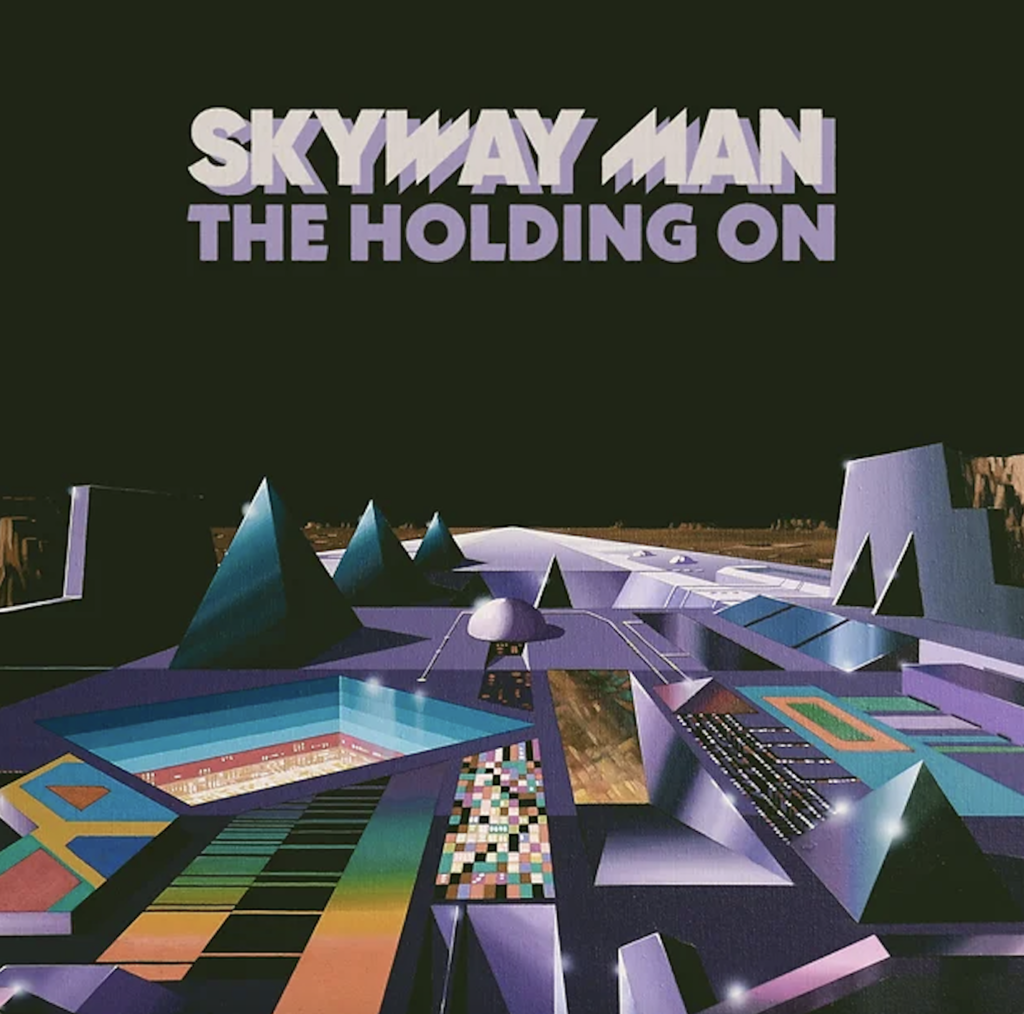 On November 3rd, James Wallace, aka Skyway Man, returns with Flight of the Long Distance Healer. Best known for his work on Joe Pera Talks With You and his kaleidoscopic psychedelic pop records, Skyway Man is more than just a character for Wallace to inhabit: "Skyway Man is a vehicle for me to sing more easily about life and love. It's a superimposed image, always flickering in and out of existence, different each time. One Skyway Man chased love across dimensions, another followed death through the underworld, this Skyway Man is reckoning with the reliance of his past memory."
Following the previously released "Long Distance Healing," he now shares "The Holding On," complete with a short film to accompany it. Working with director Drew Bourdet, it features footage obtained from AV Geeks, a group that rescans 16mm archival footage. Wallace explains:
"We were very lucky to have been granted private access to the cockpit of a 747 for an hour at an Aviation Museum in South San Francisco. We showed up on an extremely busy Saturday morning an hour before the exhibit opened to the public and when we asked about shooting inside the plane, a clearly overwhelmed museum worker just ushered us over and locked us inside just to get rid of us. We used every minute before the gates finally opened to a charge of excited children.
Memory and telepathy are pretty big themes on this album. I've chosen to stare into the occult in the hopes of bringing back some beautiful imagery to build a cathartic story. The idea of traveling to space is pretty on brand for me, but it also serves as the best vehicle to show the scope of this journeying process.
I'm fascinated by memory. Once, I discovered a box of letters sent from a man to a woman. When I tracked down the author and showed him the letters, he had no explanation for why he couldn't remember writing them despite his own certainty that he must have. On the flipside, I've woken from many dreams unable to accept that the epoch I'd experienced couldn't possibly be true. Both of these share a surreal feeling of loss. I think that's what the short film is about."
For heads, by heads. Aquarium Drunkard is powered by our patrons. Keep the servers humming and help us continue doing it by pledging your support via our Patreon page.