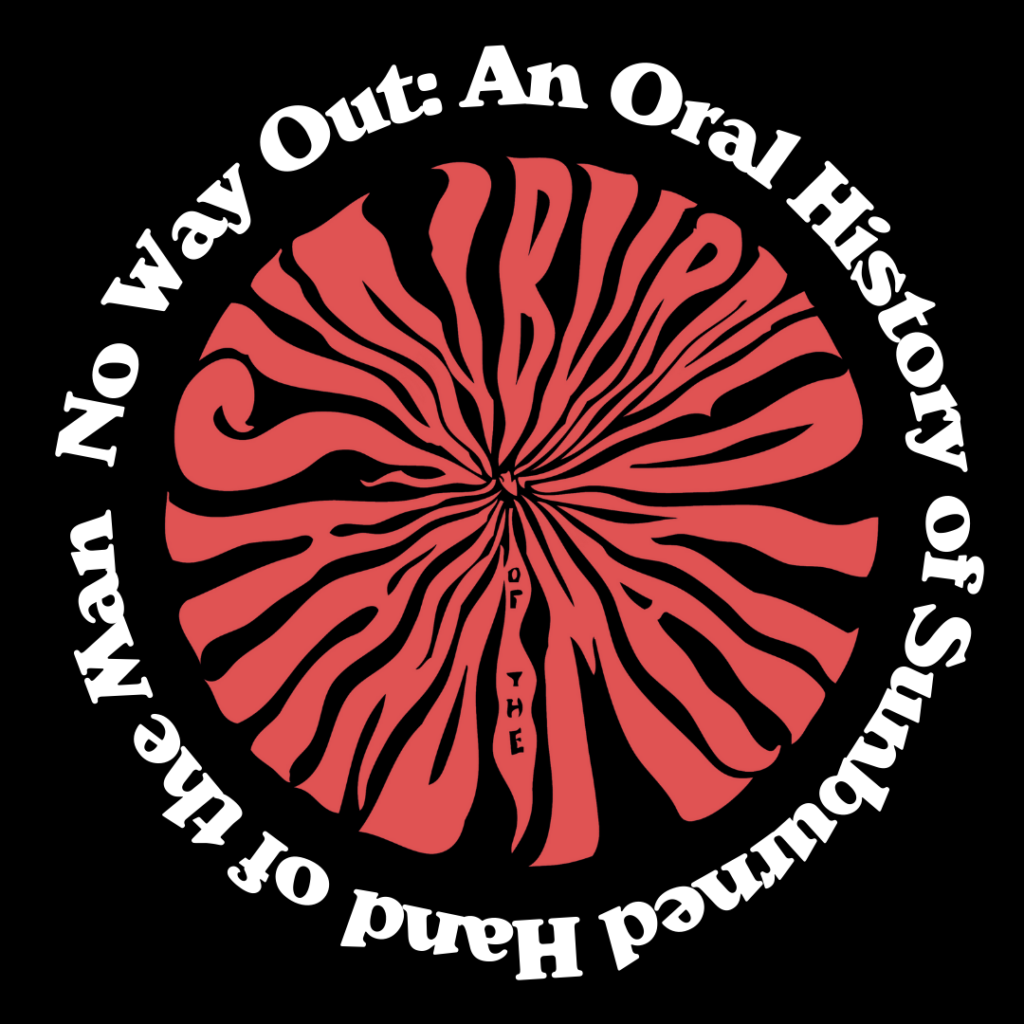 This week, we shift from the band's chronological narrative to consider the many factors that bind this chaotic mass of people together in this creative yet uncommercial experience.
We open with our focus on the role that music has played in the band members' individual lives and how a shared love of music brought them all together. This morphs into a consideration of the band's many artistic influences, with a close look at the impact of the Wu-Tang Clan on Sunburned. We hear about the complicated and often difficult backgrounds of many of the Sunburned musicians and how jamming with the band can often serve as a type of group therapy.
No Way Out: An Oral History of Sunburned Hand of the Man: Heavy Rescue
This is the Quietus interview where Rob Thomas talks about the influence of the Wu-Tang Clan on Sunburned. Here's a mid-period live set from Sunburned at the Abbey Lounge in (I think) Somerville, MA. The set is interspersed with clips from a conversation with Rob Thomas reflecting on the band. Sarah mentioned the People of God's Love, we did some digging and found this WaybackMachine archived page for a group with that name founded (like Sarah said) in Ohio.
Check out Sunburned Hand of the Man's Instagram profile for more pictures related to this episode!
Sunburned's Bandcamp | Sunburned's Website
Songs heard in this episode:
No Magic Man – No Magic Man | Take 5 – Mylar Tantrum Part II| Take 6 – Mylar Tantrum Part II| Yer Own Eyes and the Number None – No Magic Man| Serpent's Wish – No Magic Man| Heavy Rescue – When the Shit Hits the Jazz
Or: Check out this Spotify playlist with all the songs heard in this and previous week's episodes!
You can email or go here for Kelly. Allison Hussey is here and on Twitter.
Get more from Talkhouse Podcast Network.
For heads, by heads. Aquarium Drunkard is powered by our patrons. Keep the servers humming and help us continue doing it by pledging your support via our Patreon page.