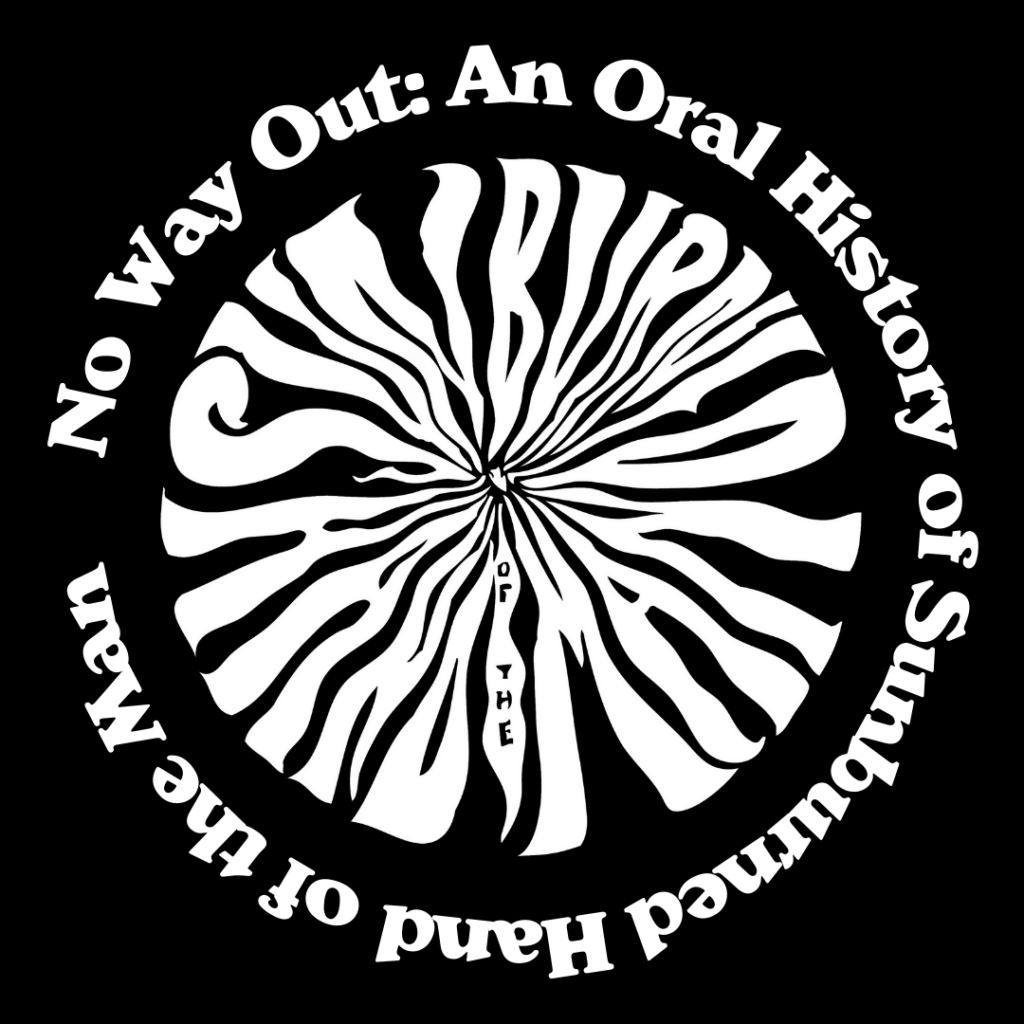 In this week's episode, we try to wrap our brains around how Sunburned Hand of the Man actually makes their freeform music. Through the episode, we consider the semantics of improvisation and practice in the context of this free form entity. In that context, we learn how the open nature of the band manifests in unspoken rules of not telling each other what to do. This, in turn, allows the band members to enter and commit to the jam in a way that is more authentically connected and elevated. While each player is actively doing their own thing, they are listening intently to the others, and the resulting ebb and flow of the group results in something greater than the individual parts. We hear how this creative practice of listening and responding has resulted in Sunburned's oddly consistent and unique sound. Finally, we close this episode by tuning in closely to consider the impact of founders Rob Thomas and John Moloney on the band.
No Way Out: An Oral History of Sunburned Hand of the Man: Flex
After listening to this episode, we recommend going back to some of the live shows linked in the previous show notes. It could be interesting to re-watch the band's playing while keeping in mind everything we now know about their creative practice.
Check out Sunburned Hand of the Man's Instagram profile for more pictures related to this episode!
Sunburned's Bandcamp | Sunburned's Website
Songs heard in this episode:
Hot Lickety Lazy Days – Covered in Mud
The Middle Ages -> Sexmap – Secret in Disguise
Pick a Day to Die – Pick a Day to Die
Air Support / Tantrum / Wicked Passenger / The Easy Way Out – A Taste of Never
Check out this Spotify playlist with all the songs heard in this and previous week's episodes! You can email or go here for Kelly. Allison Hussey is here and on Twitter. Visit the Talkhouse Podcast Network for more listens.
For heads, by heads. Aquarium Drunkard is powered by our patrons. Keep the servers humming and help us continue doing it by pledging your support via our Patreon page.