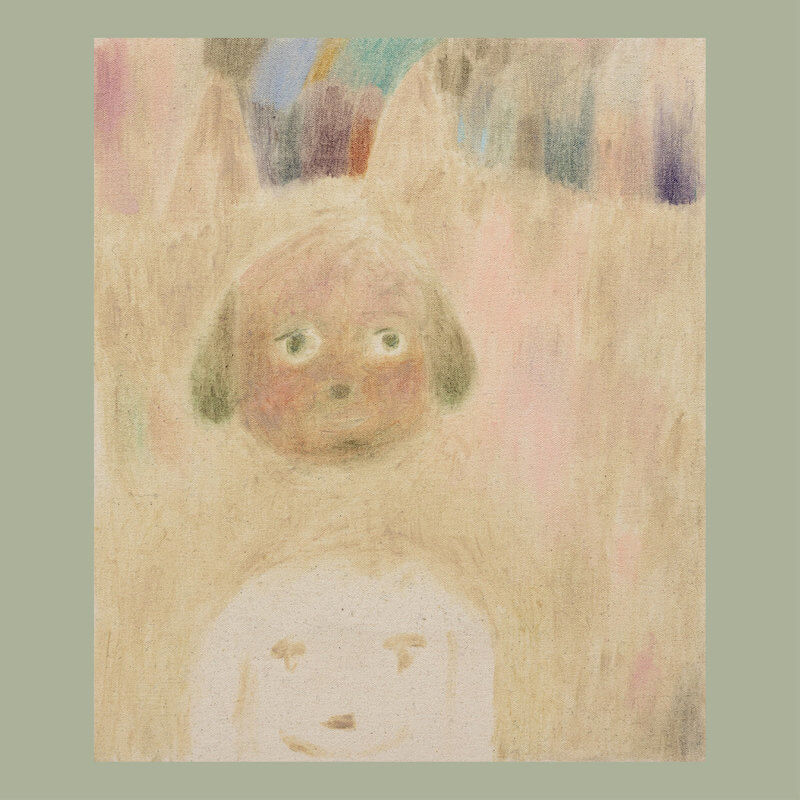 A self-described "narrative compilation", if Searchlight Moonbeam was meticulously designed for autumnal listening, it goes beyond reaching that intention. Coming from Australian label Efficient Space (responsible for other excellent compilations like Sky Girl and Ghost Riders), this multi-faceted offering reaches from the archival depths of somber instrumentals, spoken word vignettes, glistening avant-proq, and dusty orchestral transmissions.
The curated set is courtesy of Time is Away, the moniker of London-based sound purveyors Jack Rollo and Elaine Tierney. Corresponding with the tenth year of their recurring NTS radio show, the eclecticism of Searchlight Moonbeam manifests itself like a piano in a dimly lit concert hall, the octaves slightly out of tune. Striking the balance and essence of a true collaboration, the duo is careful to point out the moving parts that make up the sum of the whole, from the artwork Penny Davenport to the inclusion of an essay penned by author Jeremy Atherton Lin.
Like a chilled loner folk gem, Bo Harwood's "No One Around To Hear It" is a fragment from the never released soundtrack of John Cassavetes noir The Killing of a Chinese Bookie. Harwood composed music for six Cassavettes films, and the aura of film scores seem to be a subtle throughline of the collection, evident by composer Chen Ming Chang's fingerpicking guitar layered over a somber thunderstorm on the soothing "Rainwater" (lifted from 1986 Taiwanese film Dust in the Wind). Elsewhere, variances from synth-laced, mid-aughts art rock of Soft Location to the baritone singing of Harry Plunket Greene, circa 1934.
"We are always chasing those songs – looking for music to alter our perception of time and animate our surroundings, turning space into place", Rollo and Tierney elaborate to AD. There's an ebullient, intimate organicism that manifests itself throughout these tracks, a nativist aura that recalls the worlds of Japanese underground artists such as Yumbo and Tori Kudo's projects. It's a welcome surprise, then, when Kasamu Trio (featuring members of Tenniscoats and LSD March) appears with an airy instrumental that gently flutters along.
A symposium of ethereal yet calming sounds and feelings, Searchlight Moonbeam is best digested as a whole. From a Slap-Happy deep cut to a variation of PiL's "Poptones" by one of Simon Fisher Turner's many aliases, there lives a boundless connective tissue that is equal parts elusive and cohesive. In the words of the Time is Away duo, "It's not as simple as starting with a theme or an idea. Each component – wonderful in its own right – creates the 'set' and the 'setting' for listening to the music". From the highs to the median of the collection, it's a thoughtfully crafted passion project that is just as fruitfully rewarding for the listener. | m neeley
Only the good shit. Aquarium Drunkard is powered by its patrons. Keep the servers humming and help us continue doing it by pledging your support via our Patreon page.