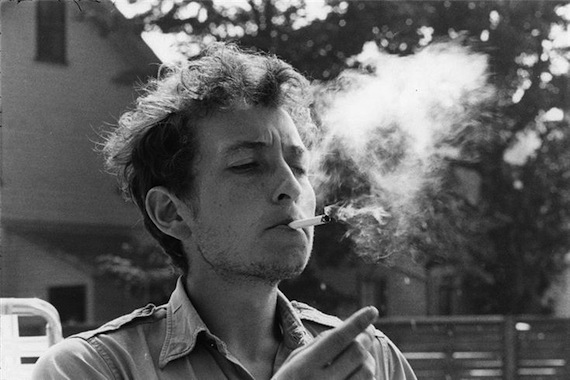 Happy birthday to your hero and mine, the forever inscrutable Bob Dylan. For more than five decades, he's brilliantly confounded expectations and confused audiences in an extremely entertaining manner. And that seems to have been his intention all along, judging from this firecracker of a song, recorded way back in 1962 during the sessions for his sophomore LP, The Freewheelin' Bob Dylan. He's addressing a ladyfriend, but he may as well be talking to his public:
Well, when I'm dead
No more good times will I crave
When I'm dead
No more good times will I crave
You can stand and shout hero
All over my lonesome grave
Dylan let this one lie for several years (an alternate demo showed up on the Wittmark Bootleg Series), until, bizarrely, he opened with it on the first show of his blockbuster tour with The Band in 1974. The crowd that night was undoubtedly confounded and confused. words / t wilcox
Only the good shit. Aquarium Drunkard is powered by our patrons. Keep the servers humming and help us continue doing it by pledging your support via our Patreon page.