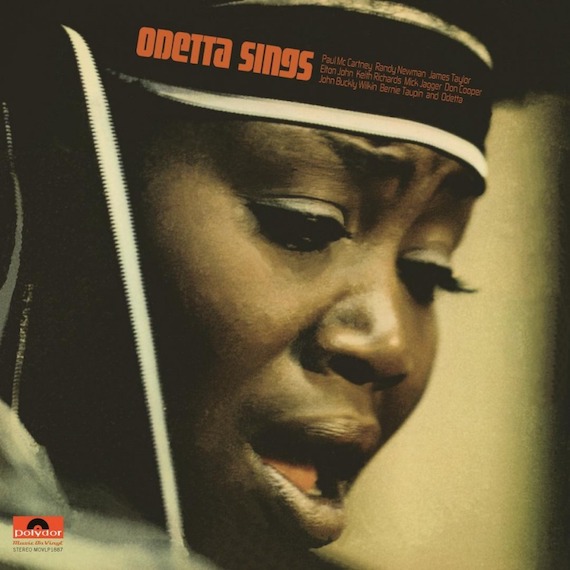 For the better part of two decades Odetta established herself as a masterful interpreter in the traditions of folk, country, and blues. Bringing her own rhythmic charms to the early Dylan catalog, and delivering compelling, quietly earth-shattering takes on standards such as Bob Nolan's "Cool Water," she quickly rose to the top of the mountain. A voice, presence, and soul to be reckoned with.
But 1970 came for everybody, Odetta included, and damn if a pioneer such as herself was going to shy away from the turning tide. Surrounding herself with a cast of all-star session musicians, including Carole King on piano, Merry Clayton on backing vocals, Jimmie Haskell on strings arrangements, and a helping of the Muscle Shoals Rhythm Section, Odetta rounded the decade in style on her sole outing for the Polydor label — Odetta Sings.
Tackling contemporary tunes with her singular style and grace, she infuses some gorgeous, breezy soul into McCartney's lo-fi solo sleeper, "Every Night," channels unflinching gospel funk in "Mama Told Me (Not to Come)" (Randy Newman wrote that song?!), and delivers a pair of originals — the now classic "Hit or Miss" and the somewhat overlooked gospel-folk anthem "Movin' It On." And then she stops time.
Two years prior The Rolling Stones released Beggars Banquet, a pivotal record that presaged the coming Summer of Love hangover, and their last to prominently feature the eternally enigmatic Brian Jones. Odetta's selection from this record is brilliant, choosing the languid, piano-washed, country-slide blues of "No Expectations," and, naturally, turning it into something entirely hers. Here, she strips the arrangement and fills it back in with bittersweet, mournful horns that swell paired her vocals — of which reach a devastatingly gravelly bottom carrying the crystalline poetry of Jagger/Richards into full focus: "Our love was like the water / That splashes on a stone / Our love is like our music / It's here, and then it's gone" words / c depasquale