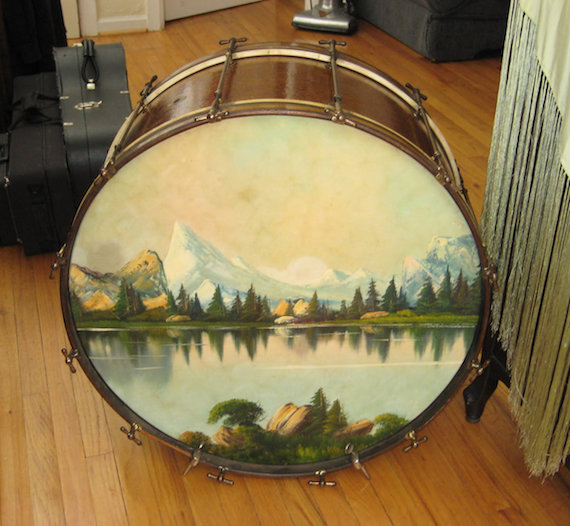 As a digital institution it's hard to beat Bandcamp. It's ridiculously easy to use, it puts money directly into artists' (and labels') pockets and there's a seemingly endless amount of music to discover there – new, old and in-between. Of course, that endlessness can be a little overwhelming. So here are 10 recent releases that have caught and kept our attention so far this year. Share your own in the comments …
Cian Nugent & Sean Carpio – Inherited Trails: New music from Cian Nugent is always good news. This 10+ minute instrumental jam with drummer Sean Carpio is a fantastically serpentine duet, harkening a bit back to Cian's work with Desert Heat. Would I like a whole album of this kind of thing? Why yes, yes I would.
Yuzo Iwata – Daylight Moon: Extremely tasty jams via Yuzo Iwata, a Japanese guitarist who now resides in Philadelphia. Thumping Velvety boogies, Bardo Pond-worthy zoners, achingly strange ballads, feedback laced freeforms … and more! Totally radical.
Tashi Dorji & Tyler Damon – Leave No Trace: Live In St. Louis: I've loved Tashi Dorji's singular stylings for a few years now, but I've mainly been listening to his acoustic guitar work. This excellent duo record with drummer Tyler Damon is very much electric. Dorji's raw, feedback-laced excursions link up perfectly with Damon's imaginative playing over the course of two lengthy improvs. They may just be two dudes, but the sound they make is BIG. Crank it.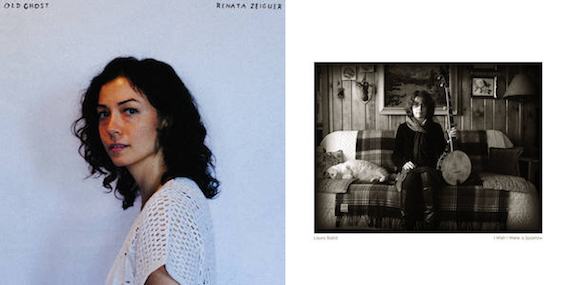 Renata Zeiguer – Old Ghost: This one is a little bit like Last Splash with The Cardigans' Nina Persson on lead vocals. But Old Ghost has its own distinct vibe, with songs that zig and zag in unexpected directions and classic-sounding melodies that get pleasingly tangled and twisted into new forms. A perfect blend of pop songcraft and adventurous complexity.
Laura Baird – I Wish I Were A Sparrow: Laura Baird's first solo album is a great listen, as she digs deep into familiar folk songs ("Cuckoo" and "Pretty Polly") and a handful of wonderful originals ("Love Song From The Earth To The Moon" is a total beauty). Like her sister's Dear Companion from about a decade ago, it has a timeless feel to it; Laura finds new corners to explore in the Appalachian tradition, bringing a sense of individuality and eccentricity to these age-old vibes.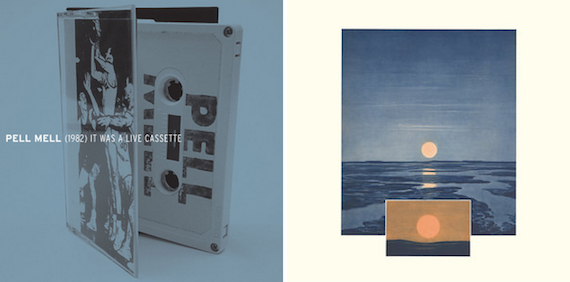 Pell Mell – It Was A Live Cassette: It was a live cassette, then it was a CD reissue, now it's a digital download. Pell Mell's totally classic 1982 release showcases the propulsive instrumental prowess of drummer Bob Beerman, bassist Jon-Lars Sorenson and guitarist Bill Owen. Catchy/scratchy sounds abound. Let the Pell Mell revival commence!
Egyptology – Sur Les Autres Mondes: A celestial kosmiche journey! Some really wonderful vibes, ranging from pulsating Moroder-esque workouts to spacey Tangerine Dreams. Other worlds, indeed.
Various Artists – Together: Dig some awesome experimental music and help out a good cause. Oxtail Recordings' immersive Together comp is full of deep tones and zones and Proceeds are going to Showing Up for Racial Justice Charlottesville and Tyler Magill's medical fund (Magill suffered some serious injuries as a result of an assault that took place during the fascist / white supremacist rally in Charlottesville last year).
Bill Fox – Before I Went To Harvard: This one slipped out with a little while back with little fanfare — but Before I Went To Harvard deserves fanfare! Fox, who co-founded The Mice back in the 1980s, is kinda the missing link between fellow Ohioan mavericks Peter Laughner and Robert Pollard (and indeed, he pays tribute to Laughner here with a gorgeously reworked version of "Baudelaire"). He's capable of dusky Dylanesque balladry, sparkling power pop (check the absolutely perfect two minutes of "I Only Did It Cuz I Felt So Lonely"), and some more unexpected left turns — Fox's reading of the age-old folk classic "House Carpenter" is a treasure.
Dean McPhee – Four Stones: Dean McPhee's latest solo electric guitar journey is totally absorbing stuff, with whiffs of Frippertronic and Britfolk wafting through the mix. Armed with looping devices, McPhee recorded the whole thing live without overdubs — an impressive feat, given the patient, meditative playing throughout. words / t wilcox