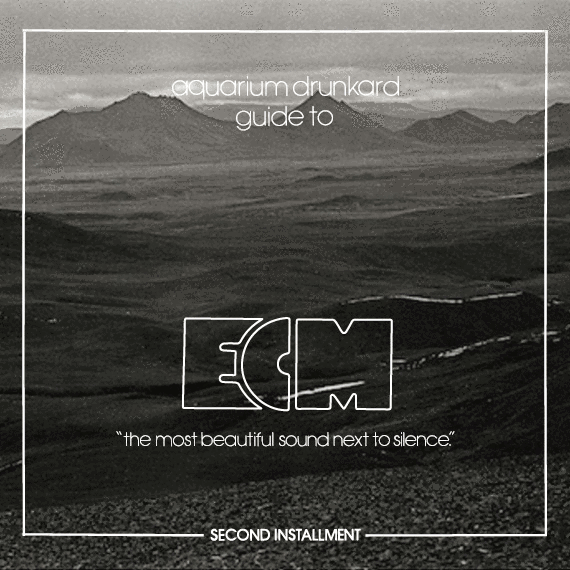 Welcome to the second installment of the Aquarium Drunkard guide to ECM Records. Marked by an attention to sonic space and a distinct visual aesthetic, since 1969 ECM has released a wide amalgamation of jazz, fusion, modern classical, avant-garde, world music and beyond. By no means a comprehensive compendium, like our first installment, the following selection of output spans various decades, styles and genres, exemplifying the breadth and depth of the label's ongoing pursuit.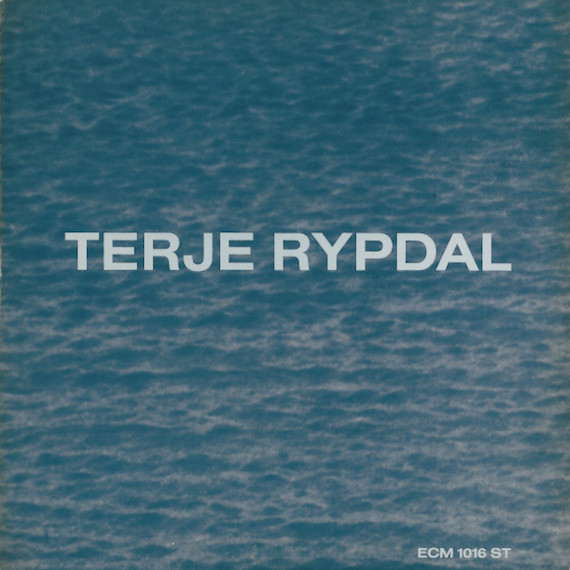 Terje Rypdal / S/T: Miles Davis was only a few years into his electric period when Terje Rypdal's first record for ECM came out in 1971. But somehow, the Norwegian guitarist had fully absorbed Miles' Jack Johnson-era style. Check out the 12-minute opener "Keep It Like That—Tight" (you can even imagine Miles rasping a phrase like that). It's a brilliantly tense piece of future funk, with a sinister bassline, skittering drums, spine-tingling electric keys and chilly wah guitar action. ECM stalwart Jan Garbarek nearly steals the show with his burning sax solo at the mid-point, but you'll want to hang out 'til the end for Rypdal's incredible fuzz freak-out. Monstrous. The rest of the LP isn't quite so beholden to Miles, though there are many high points – "Rainbow" is a weirdly beautiful drift, and the lengthy "Electric Fantasy" is an early ambient/orchestral jam, with disembodied vocals and woodwinds floating over an unsettled groove. This was just the beginning of a relationship with ECM that continued well into the 21st century. Rypdal got off to a great start.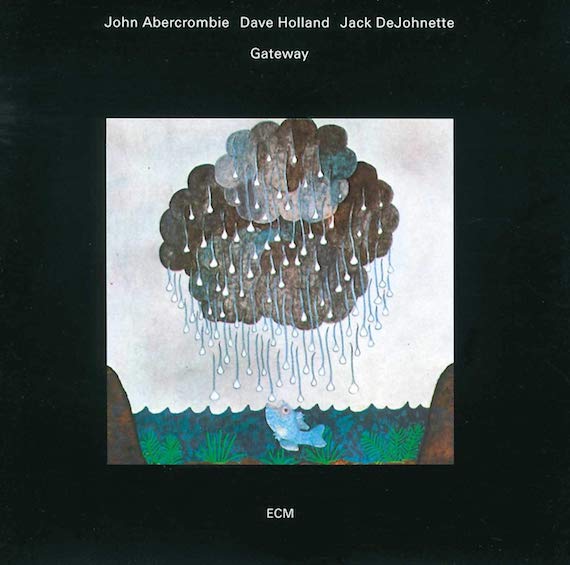 John Abercrombie, Dave Holland, Jack DeJohnette / Gateway: Recorded shortly after the sessions for Colin Walcott's Cloud Dance lp, 1975's Gateway finds John Abercrombie, Dave Holland and Jack DeJohnette regrouping and in rare form. Over the course of the album's six tracks the group run the voodoo down and back again. Beginning with the dark groove of "Backwoods Song", things get ominous and out there without ever sacrificing melodic thrust and momentum. More raw and rough-hewn than the majority of the ECM stable at the time, Gateway's early fusion is bluesy, spooky and at times just nasty.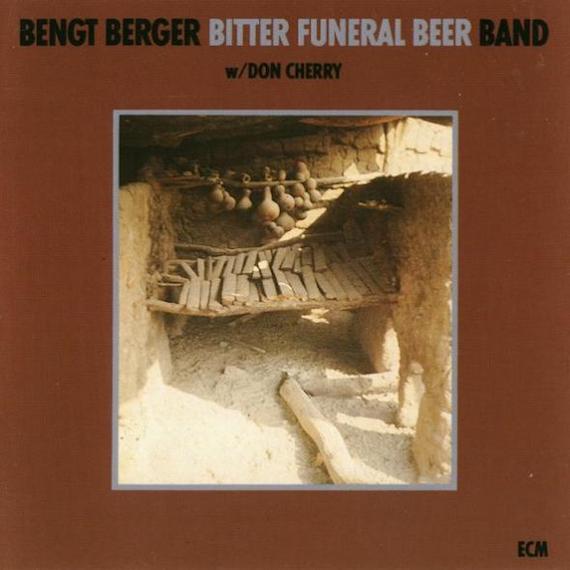 Bengt Berger w/ Don Cherry / Bitter Funeral Beer: A strong contender for most interesting album title in the ECM catalog, Swedish percussionist Bengt Berger's Bitter Funeral Beer is a masterful study of West African music and a glowing testament to the label's dedication to music without boundaries. The album sees Berger's band interpret traditional folk themes from Ghanaian funeral music and blend them with the spiritual jazz and avant improvisation of Don Cherry. The group plays as a true ensemble and no single voice outshines the rest, but rather each successive part heightens the group as a whole. Similarly, there's no single track highlight on this one… the whole thing rips!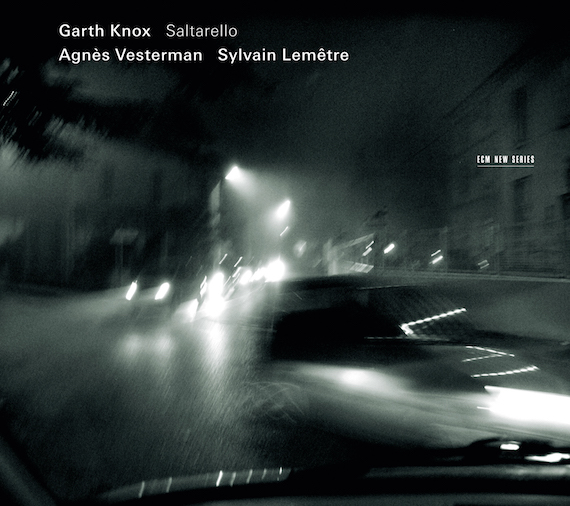 Garth Knox / Saltarello: Renowned for developing inventive yet approachable extended string techniques on Viola Spaces, Garth Knox curates a repertoire on Saltarello that frames his own compositions with music by the 12th century German abbess and mystic Hildegard von Bingen to contemporary Finnish composer Kaija Saariaho. Knox frequently utilizes a viola d'gamba, a baroque-era bowed instrument with sympathetic strings that adds an ethereal resonance to the melodius, sometimes folksy tunes conjured on Saltarello. The name itself refers to a 14th century Italian court dance, and the record's foray through the ages shows what fun can be had at the intersection of "early music" and "new music." Whimsical fiddling is girded by deep compositional roots, whether on Knox's spritely interpretation of "Black Brittany" or on "Fuga Libre," an original with a punny name that outlines Knox's inspirations quite succinctly.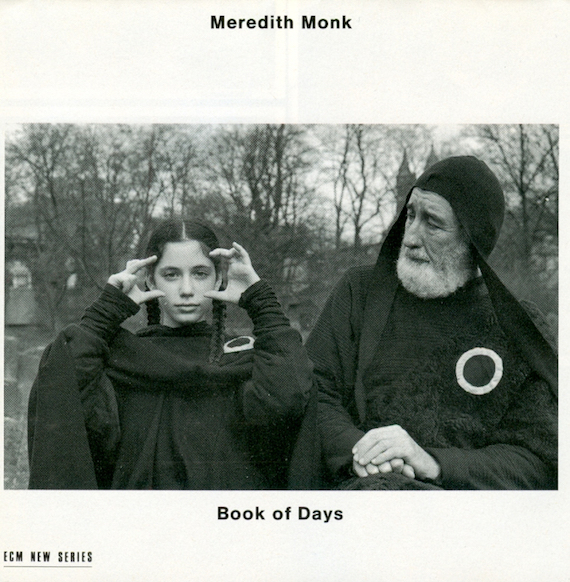 Meredith Monk / Book Of Days: Monk's fourth album on ECM's classical-focused New Series continues her exploration of "voice as an instrument." As with most of Monk's music, Book of Days is accompanied by a visual component, though the record certainly stands as its own work. The imagery is lush enough as it is – Monk's singers use whispers, chants, breathing, and ululations to paint the passing of the sun, moving travelers, a young girl and a madwoman's visions, the plague. Monk achieves all of this without words, striking at something deeper through what she believes to be the ancient power of the voice "that within it were all these feelings that we don't have words for."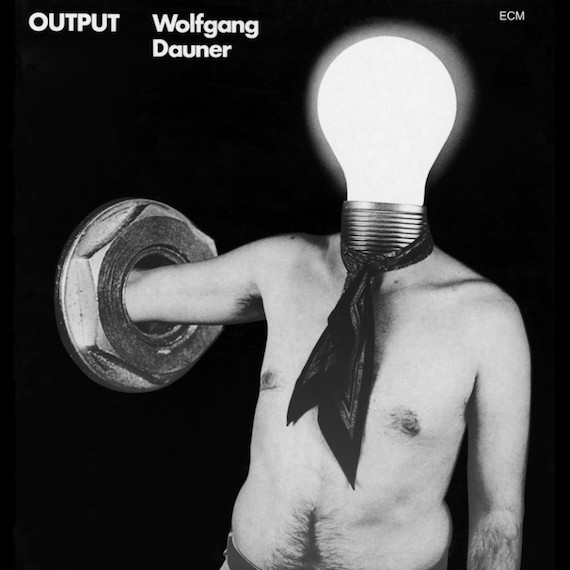 Wolfgang Dauner / Output: A known outlier in the vast ECM catalog, Output ECM 1006 contains hints of later characteristic ECM sounds (eastern strings & percussion, cinematic piano, electronics) but presents these elements with much more raw and explosive energy than typical of the label's later more crystalline sound. Combining jazz, kraut, and world music, Dauner (ring-modulated clavinet, piano), Weber (bass, cello, guitar), and Braceful (percussion, voice) manage to create a wholly unique beast that is somehow all and none of its influences at once, making for a potentially difficult first listen. Take this one out for a couple spins before passing judgement – repeated listens highly recommended!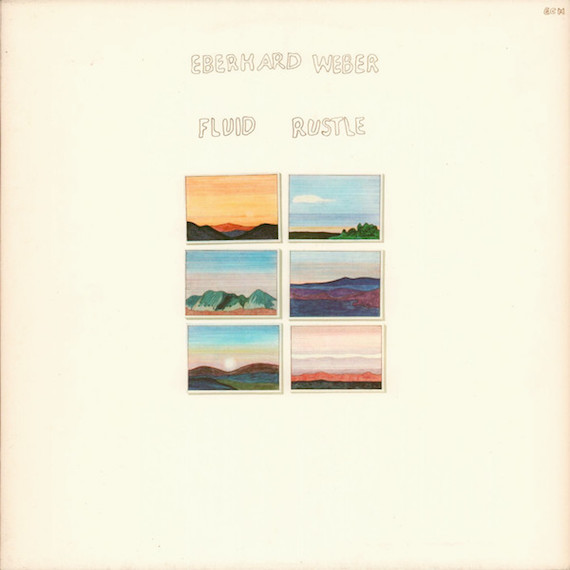 Eberhard Weber / Fluid Rustle: Bassist Eberhard Weber first hit my radar (like countless other things) through Chee Shimizu's invaluable 2013 book Obscure Sound. Chee listed the 1980 Little Movements LP as a recommended title in the book's "organic" section, I grabbed this one first and found it to be a fine record but after acquiring a handful of Weber's other LPs, it's 1979's Fluid Rustle that takes the #1 spot for me. The biggest distinguishing factor between this and the rest of his work are featured vocalists Bonnie Herman and Norma Winstone. I could listen to these two read the phonebook…if Manfred produced the recording.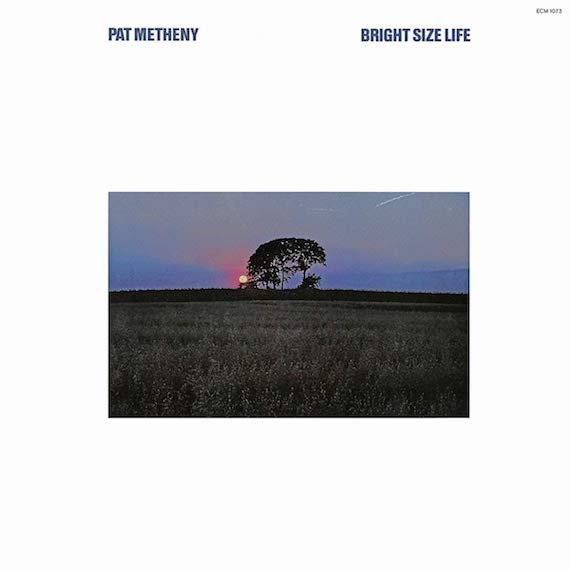 Pat Metheny / Bright Size Life: Can you imagine a world without the pioneering bass and guitar work of Jaco Pastorius & Pat Metheny? Metheny's first solo outing on ECM is a shocking introduction to two young talents pushing their instruments to the limit, expertly tied together by drummer Bob Moses, who was the "veteran" of the group having previously played with Roland Kirk, Larry Coryell, and the Gary Burton Quintet. The trio seem to effortlessly ebb and flow together exchanging ideas, harmonies, solos, a feat made possible through a deep musical friendship years in the making. The title track may be the most known, but check Midwestern Night Dream for the record's most haunting and delicate work.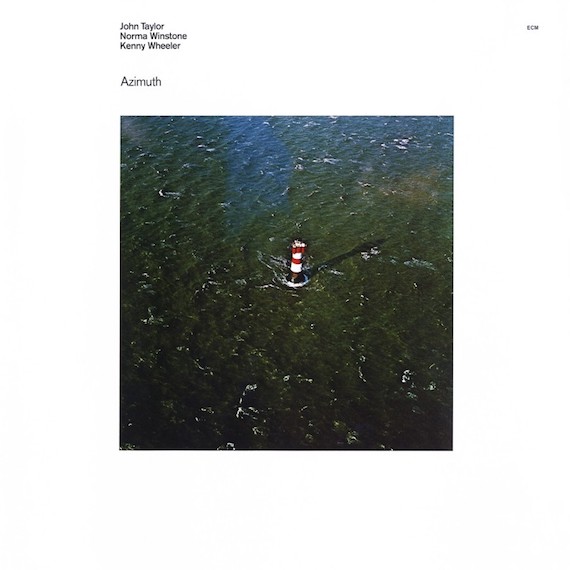 John Taylor, Norma Winstone, Kenny Wheeler / Azimuth: Azimuth marks the first of three defining records released between 1970 and 1980 by husband and wife duo John Taylor (piano, synthesizer) and Norma Winstone (voice) along with collaborator Kenny Wheeler (trumpet). Taylor's arpeggiated synthesizers provide the pulsing backdrop for the majority of these tracks with Winstone and Wheeler floating and weaving through the space above with improvisational interplay akin to a dance. The Tunnel, one of two tracks with actual poetry, has Winstone singing of the "darkness into blackness, flying along on the rhythm track", perhaps describing the dark, reflective space the trio beautifully explore and inhabit on this ambient jazz classic.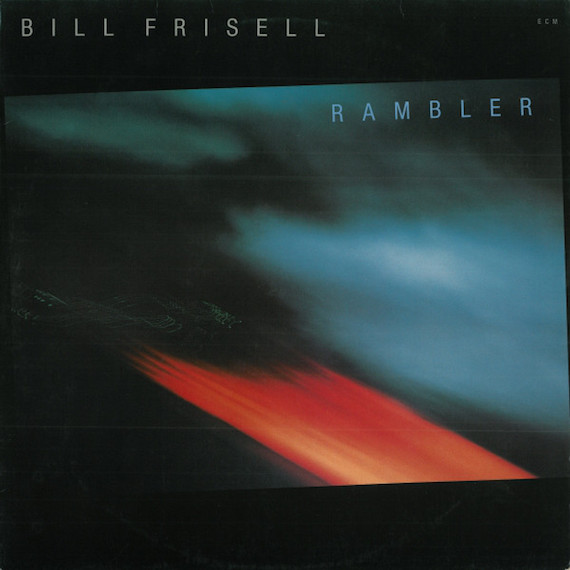 Bill Frisell / Rambler: By the time he recorded 1985's Rambler, Bill Frisell was already serving as one of ECM's in-house guitarists, contributing to albums by Eberhard Weber, the Jan Garbarek Group, and the Paul Motian Band. But his second album for the label found the young guitarist asserting himself as a dynamic band leader. On opener "Tone," his guitar, alternately jagged with distortion and cloaked by shimmering effects, snakes between Kenny Wheeler's trumpet and Kenny Wheeler's booming tuba, over the loose swing of Motian on drums and Jerome Harris on bass. The songs here can be wonderfully weird, often exhibiting the wildness that would characterize his later efforts with John Zorn— hear the staccato funk of "Resistor," the martial stomp of "Music I Heard," and the exploratory reaching of "Strange Meeting" — but they also exhibit the unabashed sweetness that has come to define much of his Frisell's work. On "When We Go," his touch is light and lilting; the title composition stands as one of his first masterpieces, his melodies taking on country & western tones, conjuring a world where Chet Atkins and Miles Davis orbit like twin moons.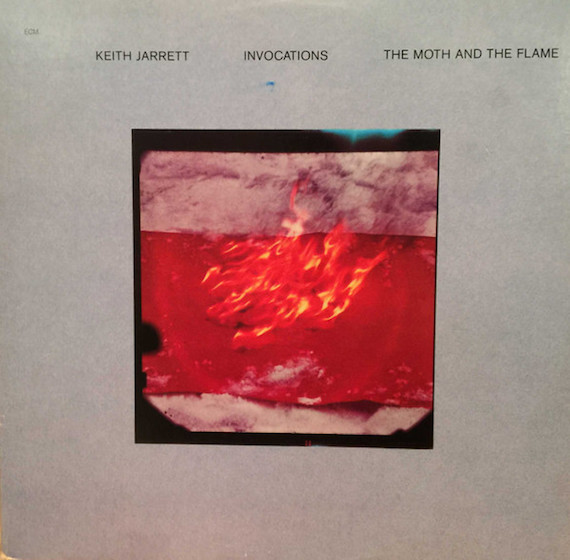 Keith Jarrett / Invocations / The Moth and the Flame: It's never really clear whether Keith Jarrett is playing jazz, classical, or landscape music, which probably makes him the ECM artist par excellence. The double album Invocations / The Moth and the Flame is a showcase for the idiosyncrasies that make his music so transfixing. The former piece is built around soprano sax and a pipe organ whose roaring tones Jarret molds as he passes them between his hands. Low, pungent drones crumble into dirty light, while oblong bass shapes totter against imperial brightness. His playing is fluid, but it's thick, too, which gives even his occasional atonalities a profound dignity. The Moth and the Flame, meanwhile, is made of the kind of fluttering, flickering piano-playing its title might suggest, with its fleet repetitions calling to mind Bach and Oscar Peterson. Clusters of notes draw closer together, then flit away and fly upwards before settling back into a comfortable pattern, only to do it all over again. Like the canonical Köln Concert, Invocations / The Moth and the Flame presents Jarrett as a borderless communicator, sliding easily between worlds as he chases down exactly what he's trying to say.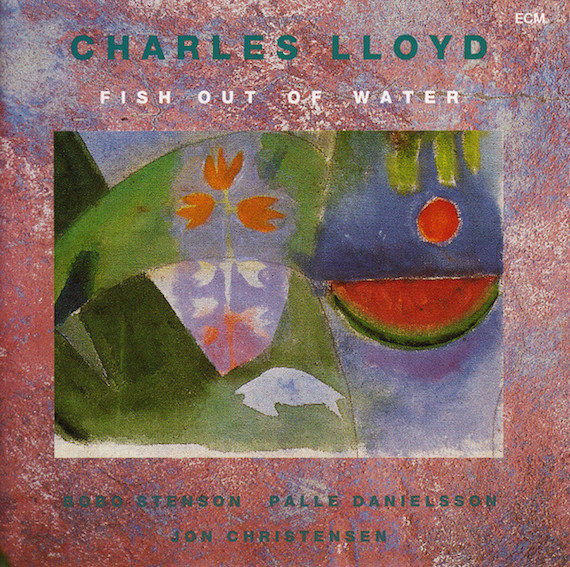 Charles Lloyd / Fish Out of Water: A major crossover success in the '60s and '70s, saxophonist Charles Lloyd spent his youth in Memphis absorbing the sounds of jazz, blues, and gospel. After playing with bluesmen in his youth, he made his way to L.A., where he was absorbed into the jazz vanguard. In the mid-'60s, his quartet — featuring bassist Cecil McBee, pianist Keith Jarrett, and drummer Jack DeJohnette (the latter two being future ECM alumni) — scored a major hit with Forest Flower, which lead to shared stages with the era's major rock acts. At the start of the '70s, Lloyd retreated to Big Sur to redefine his spiritual practice, which shades the sound of his ECM debut, 1990's Fish Out of Water. Working with pianist Bob Stenson and members of Jarrett's European quartet, Lloyd offers both Coltrane-influenced ballads and driving bop (listen for the enthusiastic banter that accompanies "Eyes of Love"). Best of all is the title track, a lush, supremely melodic slow burn of spiritual jazz. "I really believe this is the refined essence of what music should be," ECM head Manfred Eicher remarked about the LP. "All the meat is gone, only the bones remain."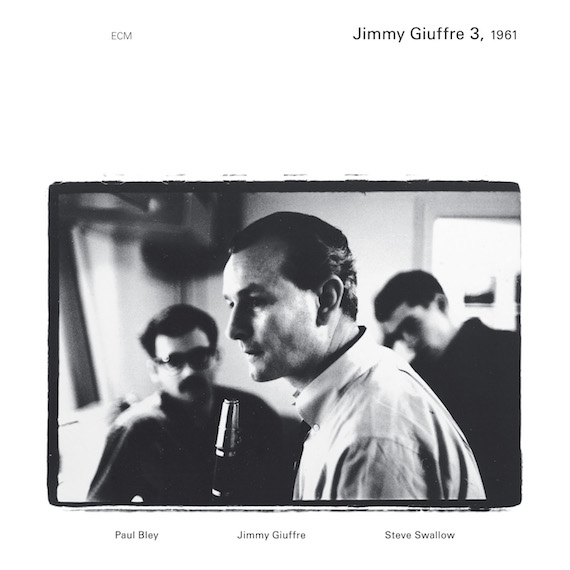 Jimmy Giuffre 3 / 1961: Clarinetist and saxophonist Jimmy Giuffre first showed up on my radar almost 15 years ago while I was on a US tour with Vetiver and Michael Hurley. record digging was always our favorite way to pass the time in new cities before shows and on this particular tour, Hurley had grabbed quite a few Giuffre records. Being a massive fan of Hurley I immediately became interested in what he was listening to and was hooked the moment I heard it. Flash forward 15 years and I "celebrate Giuffre's whole discography". What we have here are two 1961 highlights during his run on Verve, Fusion and Thesis, being given the full ECM reissue treatment with remixing and remastering by Manfred Eicher and a few added bonus tracks from each session to round out the package. Giuffre's just starting to get free on this run, but it's never too out for a Sunday morning. Two perfect records.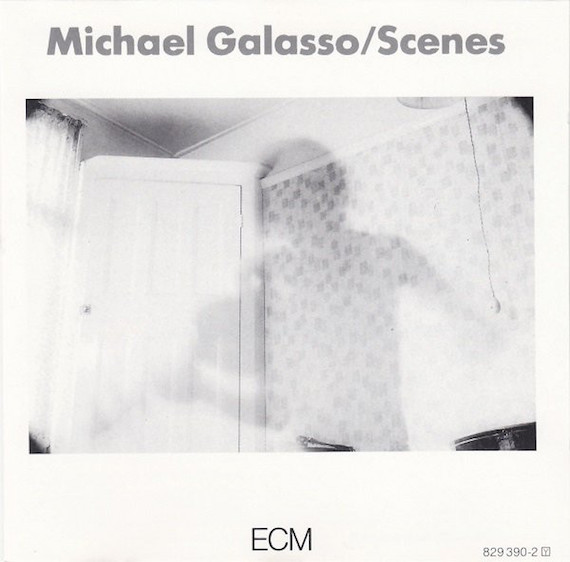 Michael Galasso / Scenes: I find it no coincidence that my interest in the ECM catalogue grew exponentially when I hit my 30s and started building better and better hi-fi systems. It's a bit ironic that this latest burst of ECM awareness was generated by the catalogue going digital — I don't want to sound like an old man here, but you can't ask for finer examples of recorded music and while I appreciate the catalogue's availability for the sake of research, I strongly urge any of you readers to find records of anything that catches your ear here. Digital doesn't cut it. One of the best things about this ENTIRE catalogue (besides the music itself!) is that none of this stuff ever gets too expensive and is plentiful in the used bins. Moving on to Michael Galasso, he's a composer/violinist who would have made a bit more sense on ECM's "new series" alongside part, Monk, Reich, etc. This is wonderful grade-A modern classical/minimal stuff here — if it was a freshly sourced private-press and not on ECM (easily found for under $30!), it would be like, $150 all day long.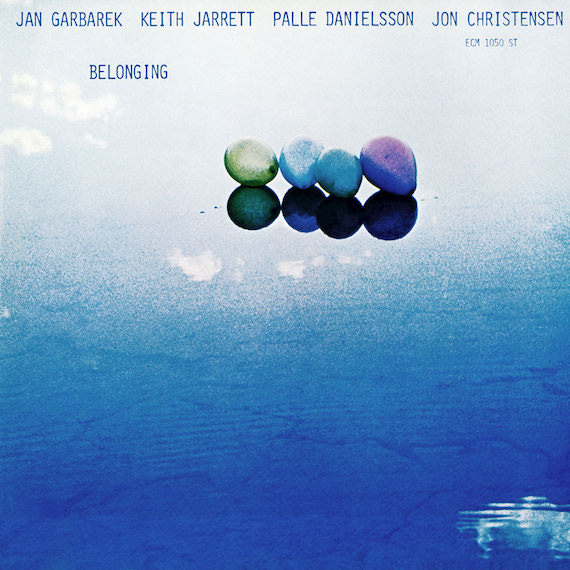 Keith Jarrett / Belonging: The first album by Jarrett's European Quartet, 1974's Belonging, first caught my attention due my Steely Dan habit. See, Donald Fagen once happened to mention in an interview that he was a big fan of album. The only issue was that "Gaucho", from the Dan's eponymous 1980 long-player, is a direct lift of Jarrett's "Long As You Know You're Living Yours". Oops. Anyway, Fagen and Becker ended up settling with Jarrett and I got turned on to this record. So, I guess we all win. Backed by saxophonist Jan Garbarek, Palle Danielsson on bass and Jon Christensen on drums, Belonging is a high water mark for a stylistic omnivore among many.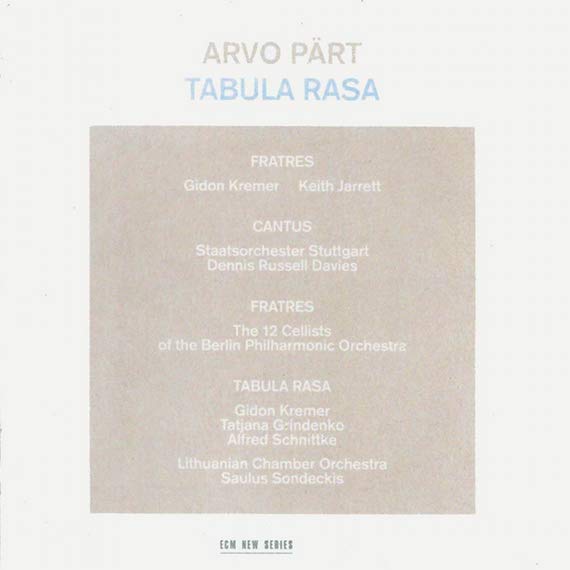 Arvo Pärt / Tabula Rasa: Active for years before this debut recording, Estonian composer Arvo Pärt was as successful in attracting the attention of Soviet censors as he was an audience. Enduring a subsequent and lengthy period of contemplative silence—Or, "a position of complete despair in which the composition of music appeared to be the most futile of gestures," according to his biographer Paul Hillier—Pärt reemerged around 1976 with his "tintinnabuli" style of composition, one which would soon bring about worldwide recognition.
Tabula Rasa was composed at the request of a friend and conductor who asked Pärt to write a piece to accompany Alfred Schnittke's "Concerto Grosso" at an upcoming performance. Premiering in Tallinn, Estonia on September 30, 1977, Pärt would release two versions that same year. And through great cosmic coincidence, ECM founder Manfred Eicher heard a recording of the piece while driving late at night, and immediately resolved to record and release it.
In September 1984, Tabula Rasa would become the inaugural release on ECM's New Series imprint—the label's classical arm, dedicated to exploring works both new and old. The magic Eicher glimpsed is as evident today as it was coming through his car radio that night. The first of two versions of "Fratres" opens the album with Gidon Kremer's tranquil—but occasionally violent and punctuating—violin paired with the holy minimalism of Keith Jarrett's piano, while the second version features a performance of devastating beauty and depth from 12 Berlin Philharmonic Orchestra cellists. On "Cantus In Memory Of Benjamin Britten," Pärt's love of early chant music is combined with his respect for the recently deceased English composer in an unadorned, yet incredibly moving, elegy that always feels frustratingly short at only five minutes long. Tabula Rasa itself consists of two movements ("Ludus" and "Silentium"), and is a double concerto for two solo violins, prepared piano, and a chamber orchestra. The first is full of frenzied action and blank slates—violins chase each other while prepared piano anchors the action, until the final moments when everything comes unmoored. While even with the intermittent coughs and stirrings of the live recording, the second movement is profoundly meditative and serene, ending the album in an elegiac place.
Essential music from the high that rightly—and thankfully—tuned the world's ear to Arvo Pärt.
Contributors: phil cho, justin gage, alex spoto, tyler wilcox, zach cowie, kaley evans, marty garner, jason woodbury
Further Exploration: The Aquarium Drunkard Guide To ECM Records / First Installment
Dig this flavor of culture reportage? If so, support us through Patreon. Help us continue to produce mixtapes, podcasts, radio shows, a/v joints, interviews, features, and much more.