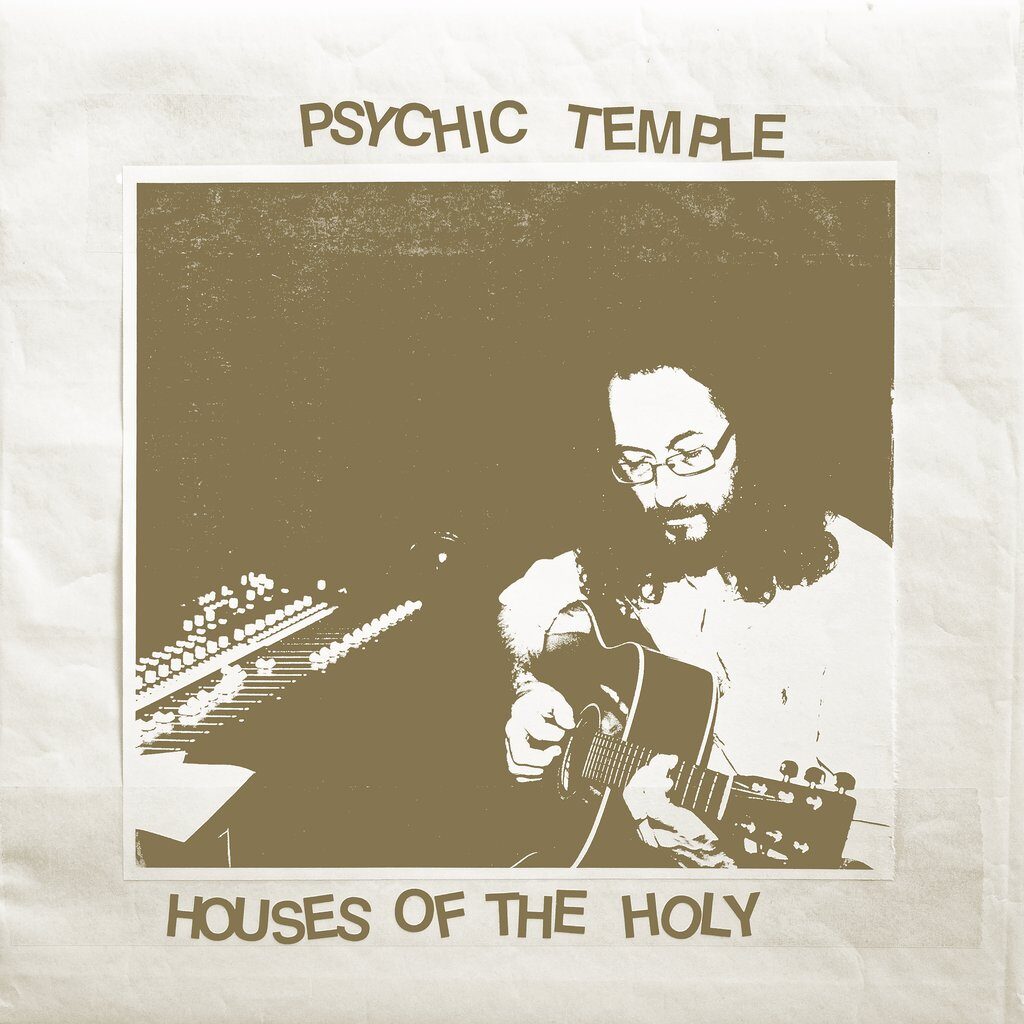 Psychic Temple's Chris Schlarb is the kind of artist for whom the question is never "Why?" but "Why not?" Why not make a big band version of Eno's Music For Airports? Why not record a cosmic jazz odyssey and create an elaborate (but likely not very real) backstory? Why not start a (benign, thankfully) cult? And in the case of the latest Psychic Temple extravaganza, why not jettison the idea of a traditional band altogether and put together a wildly eclectic double LP, each of its four sides featuring a completely different lineup of musicians?
Schlarb is the only constant throughout Houses of the Holy's sprawl. On side one, he drafts the young L.A. band Cherry Glazerr for a set of woozy, wry country rock. Side two features the legendary Chicago Underground Trio backing Schlarb on some gorgeous and enigmatic orchestral jazz. Side three? Let's bring in the even more legendary Dream Syndicate for some awesomely loose-limbed guitar workouts, culminating in the epic "On The Slide," a strong contender for the sweetest jam of 2020. Side four brings it all to a close with a winning collab with street poet Xololanxinxo featuring dynamic and ambitious David Axelrod-ish arrangements and heady performances from a host of southern California's best session players.
As you might have guessed, Houses of the Holy is all over the place. But Schlarb's ever-curious, wide open presence manages to tie it all together magically. He may be the mastermind behind all of this madness, but he doesn't necessarily dominate. Schlarb lets everyone involved shine, whether it's his duets with Cherry Glazerr's Clementine Creevy or the soaring guitar heroism of Dream Syndicate's Jason Victor. These Houses have more than enough room for everyone. Why not take a listen? Above video animated via AD's own Mark Neeley!  |t wilcox
Do our mixtapes, features, interviews, essays, and original sessions make your listening life better? Help us continue doing it by pledging your support via our Patreon page. Doing so will get you access to our secret stash—including bonus audio, exclusive podcasts, printed ephemera, and vinyl records—and help us keep an independent publication going.