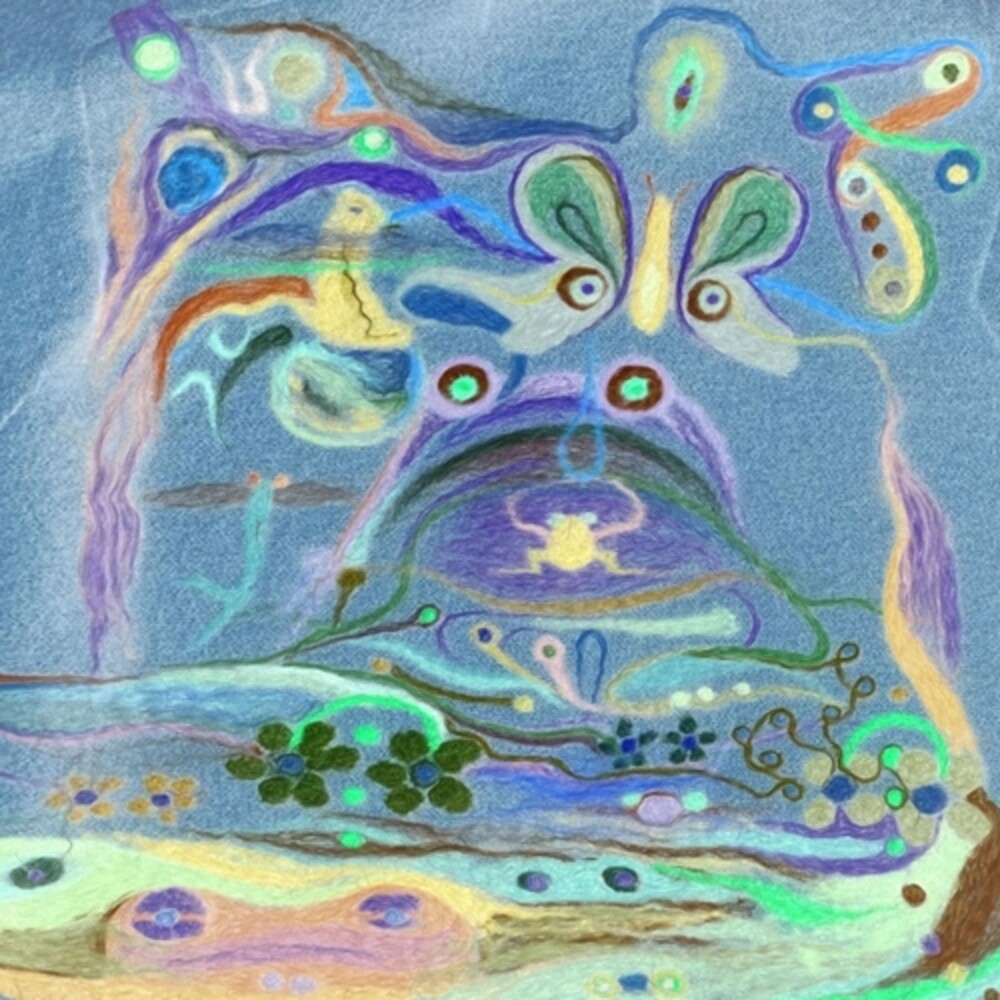 I have been following the work of multi-instrumentalist avant-folk artist Sarah Louise since I first heard the self-released version of her debut Field Guide in 2015. Those nimble and knotted compositions and improvisations for 12 string guitar, evocative of Appalachia but somehow beyond traditional mountain picking runs and reels, earned her consideration in the world of guitar soli. She has been restlessly shaking this cultish and sometimes constricting genre appellation off her shoulders like the dew from a leaf with each subsequent release. On albums like Deeper Woods and Nighttime Birds and Morning Stars Louise exposed the arbitrary nature of genre. On her new album Earth Bow she creates her own. If I were forced to place this music in a genre that already has a name, I might call it punk, referencing this observation from Patti Smith: "To me, punk rock is the freedom to create, freedom to be successful, freedom to not be successful, freedom to be who you are. It's freedom." What you hear on Earth Bow is an artist riding the currents of a far-reaching and unrestrained creative freedom, alchemically transmuting influence into novel self-expression, which to me is what you should expect to hear on great albums.
Louise is an incredibly gifted guitar player, but Earth Bow de-centers the guitar, rendering it an integral part of a lush musical environment, as detailed and sensory as a blooming forest looks from within. When not swirling in back-eddies of drone, these songs are propelled by loops from an SP-404 sampler and at times the drumming of Thom Nguyen, who provides swelling, thunderous dynamics, as heard on the climactic, progressive ripper "If You Build a Pond the Frogs Will Come." Upon this bedrock, layers of synths, field recordings, treated vocals and shimmering, spiritual jazz styled percussion settle like loam from which spring the shoots and branches of the words and melodies. The guitar here is mostly electric and in full lead mode; soaring, effects heavy solos that recall Robert Fripp on Another Green World or Jerry Garcia coloring out the corners of "Bird Song" more than any Takoma recording artist. And then there's Louise's dynamic voice, which carries lyrical meditations on being consciously with and of the planet, minute observations of its eternal, intimate interwoven relationships: seasons, plants, animals, bodies of water, the human and the heavenly. Louise seems to live her life in presence with "nature," and her lyrics speak to the truth that nature is not a separate space, but an all-encompassing phenomenon of which we are an inextricable part.
In a characteristically experimental sung/spoken call and response passage within the ethereal synth-scape of "Summertime Moves Slow," Louise points out, "on the other side of discomfort is understanding, and understanding feels good." Her melodic vocal counterpoint repeats, "scoop 'em on up and let 'em fall down," referring to flower petals floating by in a stream. The songs are like those petals, a joy to pick up, consider, and allow to float away to un-knowable destinations. Perhaps for some listeners, though clearly not for the artist, this process of pushing beyond aesthetic categories involves discomfort, but on the other side of discomfort is understanding, and understanding feels good. | j moss
Aquarium Drunkard is powered by our patrons. Keep the servers humming and help us continue doing it by pledging your support via our Patreon page. For heads, by heads.